Beginning May 1st, BRINK Asia coverage will become integrated with BRINK, which will now include more regional coverage on risk and resilience issues.
Geopolitics
10 Elections to Keep an Eye On as 2019 Comes to a Close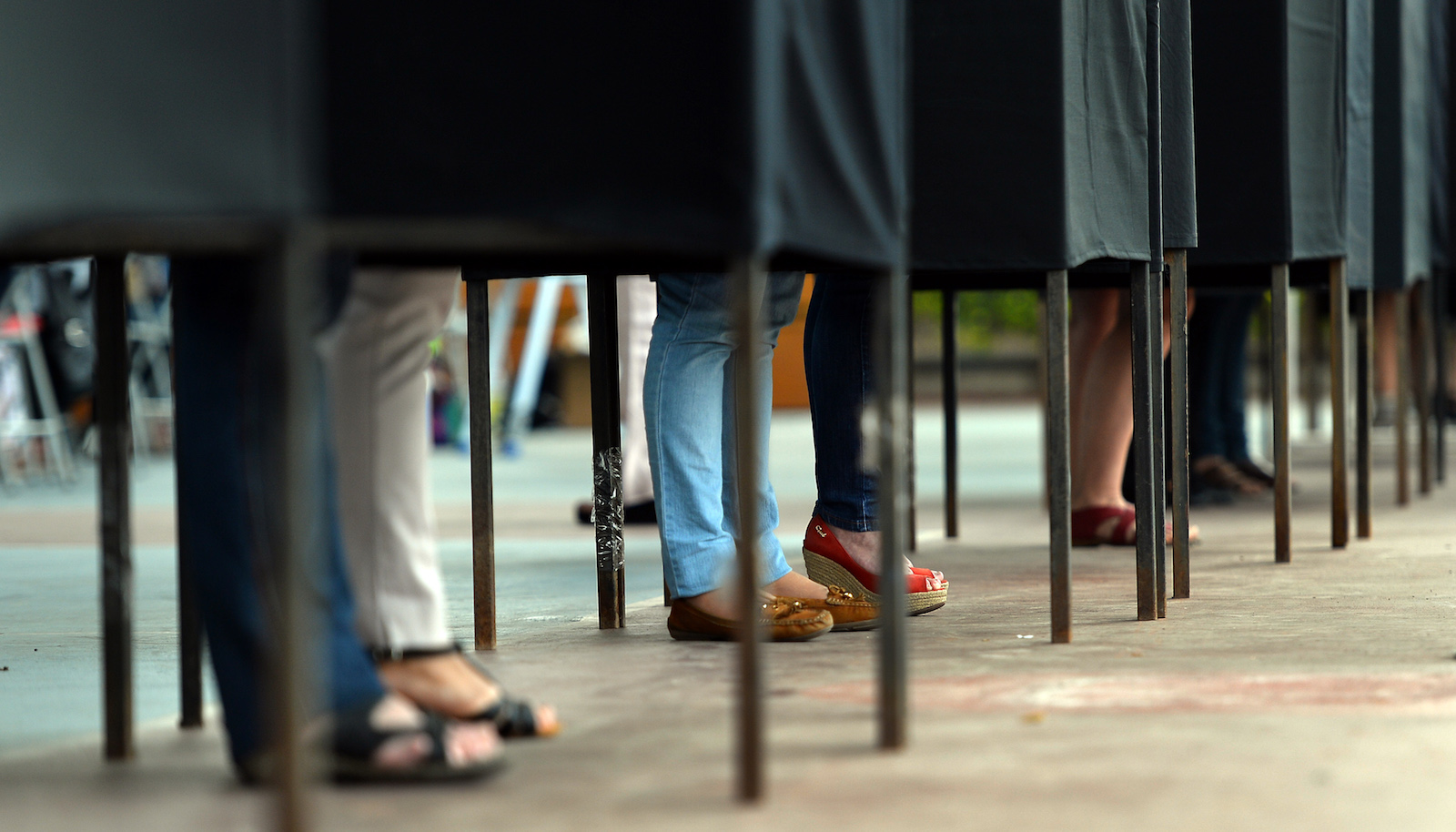 Twenty-five countries will undergo elections for a new head of state or for parliamentary or other key offices during the next three months. Here's a brief guide to the 10 most consequential elections between now and the end of 2019.

Current Prime Minister Justin Trudeau is running for his second term against main opponent Andrew Scheer, who leads the Conservative Party. Perhaps more than foreign policy, trade or social issues, this election has been focused on environmental issues, with criticism on Prime Minister Trudeau for not taking more action on the climate change front, and pressure from the business sector on the other side of the issue. 
However, with less than a month until election day, the conversation has shifted to photos of Prime Minister Trudeau in blackface, which surfaced in mid-September and spurred conversations about race and discrimination in Canada. The incident has affected his standing in the polls: Before the incident, election polls put Prime Minister Trudeau at 34% and Mr. Scheer at 35% of popular support, but a few days afterward, Mr. Scheer "had a 4.8 percentage-point lead against Trudeau," according to Reuters.
Prime Minister Trudeau and Mr. Scheer also face challenges from the New Democratic Party and the Green Party. The "two minority parties are also showing strong," according to Politico, "with the New Democratic Party at 12% and the Green Party at 11%." 
"There's the possibility this could be a realigning election that gives voters a chance to vote for one of the smaller parties — a none-of-the-above election," said Sylvia Bashevkin, a political scientist at the University of Toronto, in an article for the Los Angeles Times.  

President Evo Morales of the Movement toward Socialism will face former President Carlos Mesa of the Revolutionary Left Front Party in Bolivia's presidential election. 
The top two issues for voters are corruption and crime, followed by cost of living, job scarcity, health and education, the justice system, and drug trafficking. Though President Morales faces controversy regarding fires in the Amazon rainforest and in pursuing his fourth term, he is currently leading in polls. 

President Mauricio Macri of the Republican Proposal Party will face Alberto Fernandez of the Justicialist Party, whose running mate is former Argentine President Cristina Fernández de Kirchner. The most contentious issue is Argentina's troubled economy: The value of the peso has experienced an acute decline, resulting in President Macri taking the largest-ever loan from the International Monetary Fund. Three separate polling estimates predict Mr. Fernandez winning the election with about a 20-point lead. 

President Mokgweetsi Masisi of the Botswana Democratic Party (BDP) has called for elections of national assembly and local government representatives. 
Facing the BDP is a group of three parties known as the Umbrella for Democratic Change (UDC). The UDC is also connected to the Botswana Patriotic Front, the recently created party of former President Ian Khama. The campaigns will focus on government corruption, economic growth, job growth and inequality. "The leader of the political party that wins most seats in parliament will become president of the country," according to Reuters. 
And, for the first time in more than 50 years, the election outcome isn't a certain win for the BDP. 

The December election date reflects a five month delay due to "a lack of viable candidates," according to the news site, France 24.
Persistent protests and demonstrations pushed former President Abdelaziz Bouteflika to resign in April this year. Army chief Lieutenant General Ahmed Gaid Salah is insisting on an election happening before the end of the year as a solution to the public's outrage over extensive corruption taking place during Mr. Bouteflika's presidency. But public demonstrations continue to oppose any election before an institutional overhaul. 

As of September 11, polls indicate that current Prime Minister Antonio Costa of the Socialist Party is in the lead at 39.3%, with main opponent, Rui Rio of the Social Democratic Party at 23.3%. 
"The socialist government has a rather good record," according to The New Federalist. "The unemployment rate has fallen by six percentage points since 2015, and the growth rate has stabilized around 2%, while investors and tourists have returned to Europe's southwestern tip."
According to Reuters, Prime Minister Antonio Costa is expected to win, and "Portugal's Socialists command a strong lead in opinion polls, but would need to win around 42% of the vote in order to win a big enough majority to govern alone." 

Mateusz Morawiecki of the Law and Justice Party is running against Grzegorz Schetyna of the Civic Coalition party in Poland's upcoming parliamentary elections. 
Campaign issues include increasing the standard of living in Poland — including nearly doubling minimum wage. Current polls show the Law and Justice Party of Mr. Morawiecki at 46% and the Civic Coalition Party of Mr. Schetyna at 28%. Despite scandals that recently came to light within the Law and Justice party, Mr. Morawiecki is expected to win, perhaps in part due to the generous benefits promised from the party.

There are five major parties involved in this election: The Swiss People's Party, a conservative party concerned with controlling immigration; The Liberals, being "the party of big business and small government"; The Socialist Party, which is leading two campaigns: one that's working toward a carbon-neutral Switzerland, and a system for determining health care premiums as a percentage of household income; The Christian Democrats, who aim to "balance social justice policies with a pro-business stance"; and the Green Party, which is concerned with being "ecologically conscious, socially engaged and globally minded." 
This year, the Christian Democrats risk being surpassed in polls by the Green Party. The Christian Democrats and the Green Party are expected to receive just under and right at 10% of the popular vote, respectively.

Prime Minister Boris Johnson called for early general elections "to restore the Conservative Party's majority in the Commons. … and make it easier to deliver Brexit," which he is set on doing with or without a deal with the EU. But many believe, in addition to a snap election being dangerous for the economy, that it is logistically unrealistic.
Parliament had been suspended, with members not planning to return until October 14, but they were back at work on September 25th after the British Supreme Court ruled Parliament's prorogation unlawful "because it prevented or frustrated parliament in the discharge in its core duties and it did so at a crucial time for [the] country," according to John Bercow, speaker of the U.K.'s House of Commons. The Prime Minister has since been called to resign. 

Current President Maithripala Sirisena of the Sri Lanka Freedom Party "is eligible for a second term, but has not announced his intention" to run. The opposition party candidate Gotabaya Rajapaksa of Podujana Peramuna, former defense secretary and army officer, is expected to win. 
"Slow economic growth, national security, endemic corruption and deep ethnic and religious divisions in the South Asian nation will be key issues at the upcoming polls," according to a recent article in Aljazeera.
URL:
http://www.brinknews.com/10-elections-to-keep-an-eye-on-as-2019-comes-to-a-close/
Please enter a valid email address.
Success! Thank you for signing up.