Economy
Investment
Are Companies Starting To Deploy Cash?
President and CEO of Association for Financial Professionals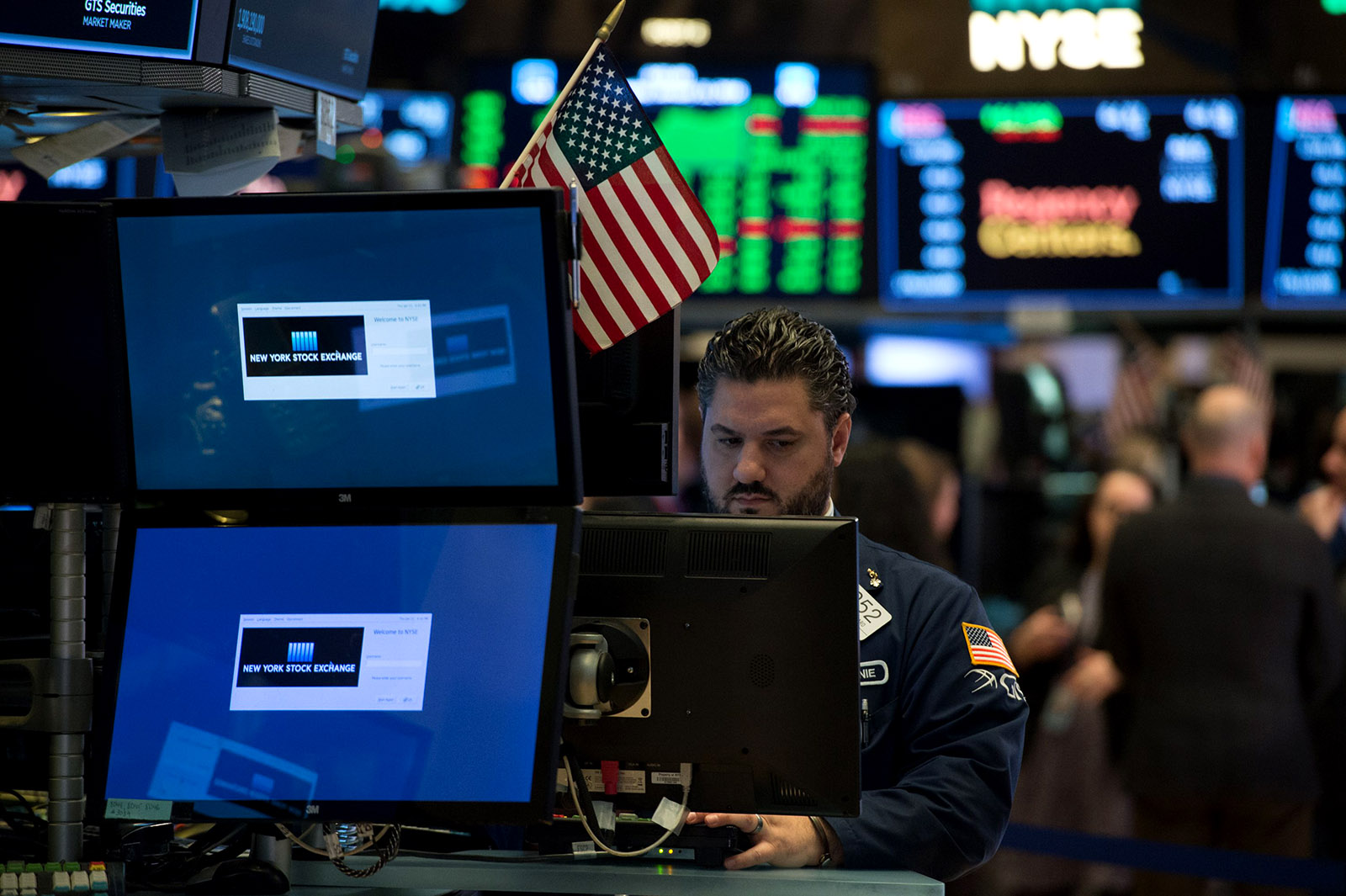 Question: What are corporate treasurers doing in the wake of the most significant change to the United States tax code in more than 30 years?
Answer: Not much … yet.
That is my takeaway from the January 2018 AFP Corporate Cash Indicators® report. The quarterly survey asks corporate treasury and finance executives how they are managing their organization's cash and short-term investment portfolio. In the fourth quarter of 2017, survey respondents indicated that they continued to accumulate cash and short-term investment holdings for their organizations. Not surprising, since corporate tax reform specifically designed to incentivize treasurers to repatriate corporate cash from overseas and fuel capital investments was imminent.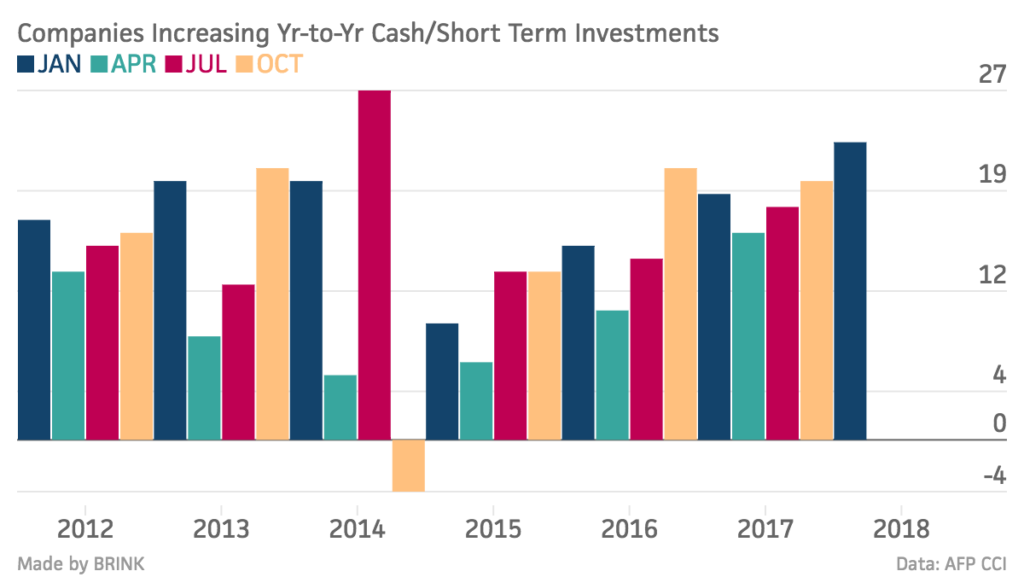 So is it time to—pardon the pun—write off the 2018 corporate tax reform as a failure? Not by a long shot.
It is true that treasury and finance executives continued to accumulate cash in the last quarter of 2017, but that was by design. Survey respondents in the previous quarter's CCI indicated that they would accumulate cash in the fourth quarter. Changes in plans for corporate cash are strategic decisions and not done in knee-jerk fashion. Shifting gears suddenly mid-quarter would indicate a lack of discipline and strategic leadership. As tax reform is implemented in 2018 and companies have time to analyze how they can benefit, we're likely to see a more meaningful view of how cash and investment decisions will change.    
Treasury and finance leaders are still analyzing the new tax bill and are not ready to commit to any aggressive spending. But many are weighing plans to deploy cash.
If you look in more granular detail at the 1Q18 CCI you will notice that accumulation of cash and short-term investment holdings continued at a lesser pace than the previous quarter. Before companies deploy cash they have to stop accumulating it, so slowing the pace of cash accumulation could well be the first step to cash deployment.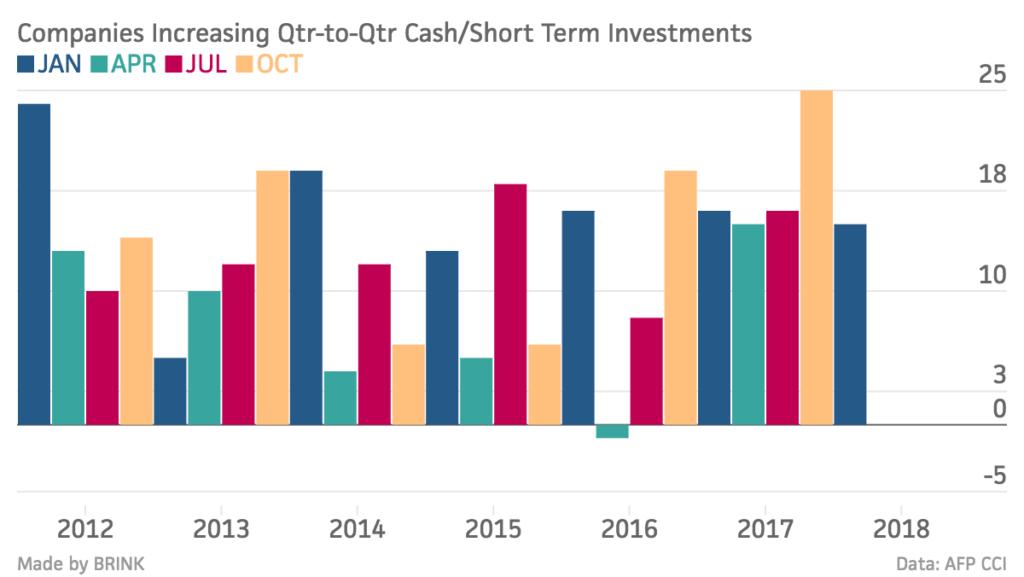 I would be remiss if I did not point out that there were notable cases of companies that announced plans to deploy cash immediately after tax reform took effect, including WalMart, Bank of America, American Airlines and Apple. The 1Q18 CCI also found that 25 percent of respondents said they plan to reduce cash and short-term investment balances over the next three months, indicating that others are preparing to follow suit of these leaders. Lastly, our 1Q18 CCI received multiple comments from respondents who said they were preparing for acquisitions and paying down debt in the wake of tax reform.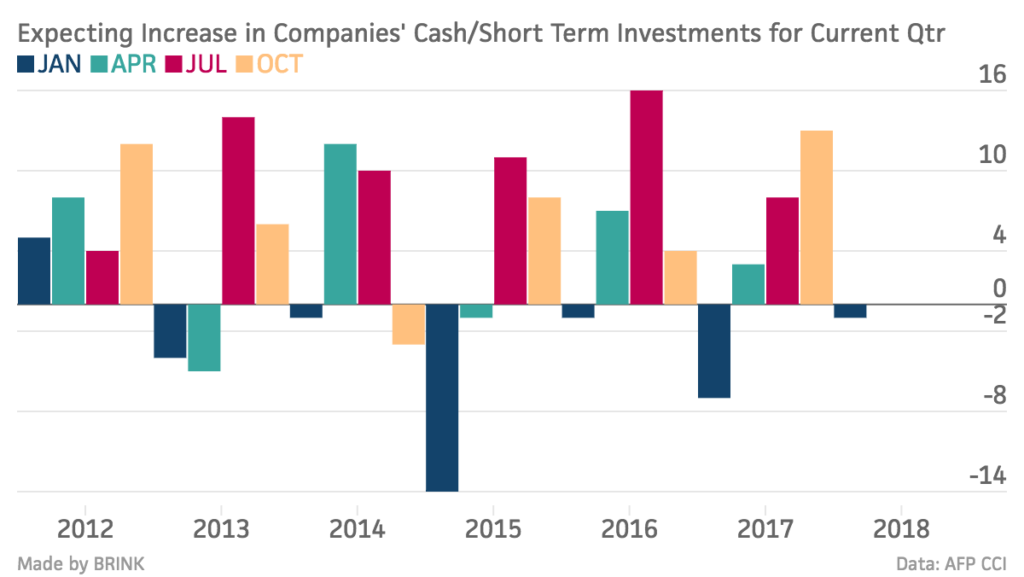 So at the very least, we can say that treasury and finance leaders are still analyzing the new tax bill and are not ready to commit to any aggressive spending. But many are weighing plans to deploy cash. Given the new era of corporate taxation, not to mention a healthy domestic economy and increasing wage pressure due to a shallow labor pool, this should come as no surprise.
URL:
http://www.brinknews.com/are-companies-starting-to-deploy-cash/
Please enter a valid email address.
Success! Thank you for signing up.