Beginning May 1st, BRINK Asia coverage will become integrated with BRINK, which will now include more regional coverage on risk and resilience issues.
Economy
Global Insurance Pricing Continues Its Rise
President, Global Placement and Advisory Services at Marsh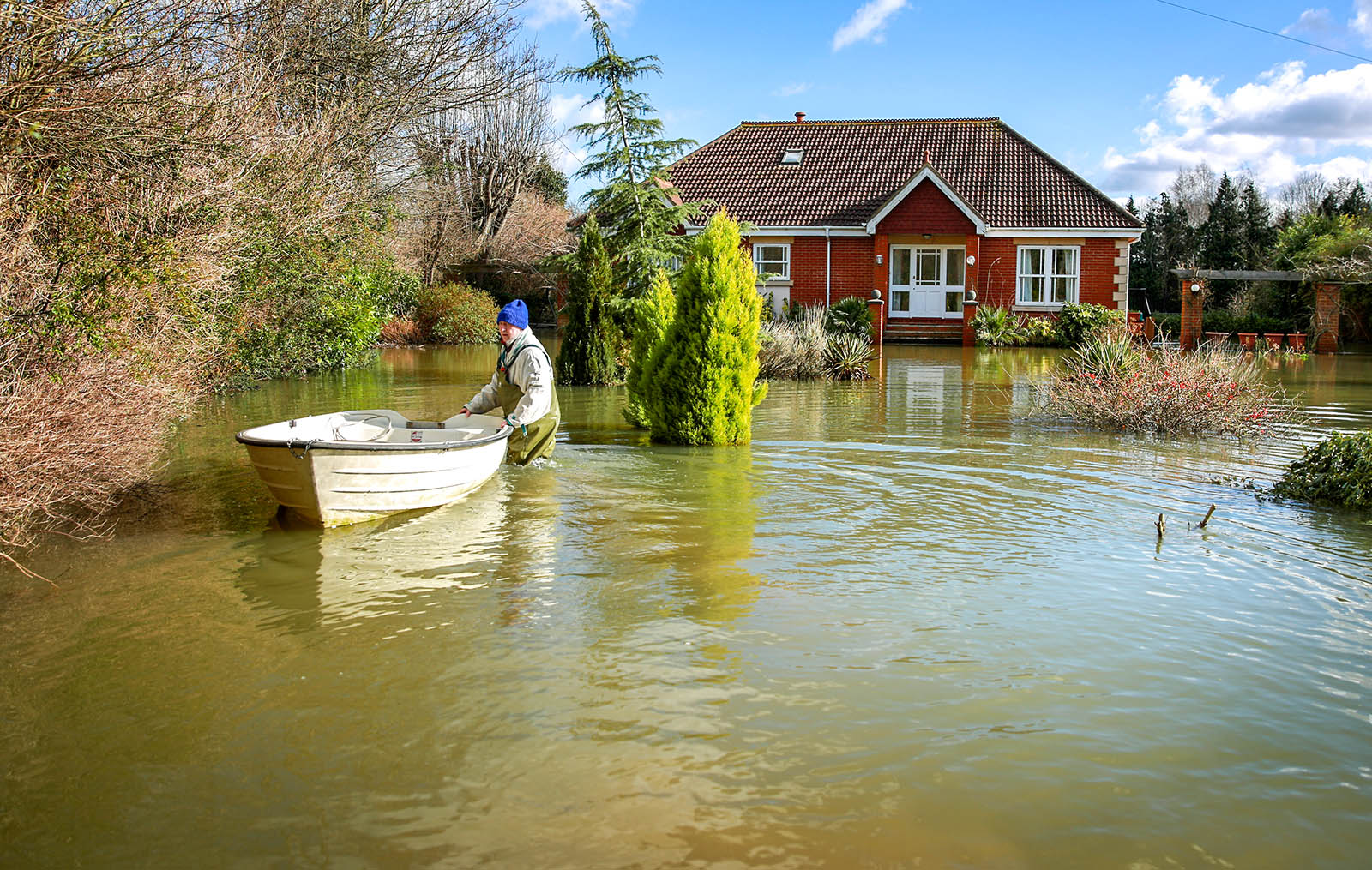 Global commercial insurance prices rose by 2 percent in the fourth quarter of 2018, marking a fifth consecutive quarter of increases, according to the Marsh Global Insurance Market Index.
Composite pricing increased in all global regions, which was the first time that all regions have reported an increase in the same quarter. Average pricing changes for the major product lines were as follows:
Property insurance pricing increased 3.6 percent.

Financial and professional liability coverage increased 4.7 percent.

Casualty pricing decreased 1.1 percent.
Average insurance pricing in the fourth quarter 2018 in the U.S. increased by 0.4 percent. The general trend was toward a firming of rates for financial and professional liability and for some property and casualty products.
Property pricing in the U.S. has increased each month since October 2017. Increases in pricing were observed in the fourth quarter on both CAT and non-CAT risks, with each increasing between 3 percent and 4 percent. Large layered programs (those with a premium greater than $1 million) led the pricing increases, up more than 7 percent, nearly triple what smaller programs experienced.
Casualty Pricing Declines Again
Casualty pricing declined 2 percent and has decreased in all but one quarter since 2014. A decrease of 4.4 percent in workers' compensation pricing was reported, while general liability pricing decreased 1.8 percent. It should be noted that despite the overall pricing change for workers' compensation and general liability, 30 percent of clients experienced a price increase.
Financial and professional liability insurance rates in the U.S. increased for the fourth straight quarter, by an average of 1.5 percent. Pricing for public company directors and officers (D&O) liability coverage increased 3.4 percent, with 65 percent of accounts experiencing an increase. Primary D&O liability coverage was up more than 5 percent, the largest increase in several years.
UK Prices Rise for Fifth Consecutive Quarter
Average insurance pricing in the UK increased by 1.0 percent for the fourth quarter, the fifth straight quarterly increase.
Financial and professional liability pricing in the UK increased more than 6 percent, on average. Much of the increase was driven by D&O pricing on U.S. and Australian exposed or listed risks, some of which experienced increases of more than 20 percent. In addition, pricing on risks for financial institutions rose slightly as a result of increased claims severity and frequency.
Property pricing in the UK declined an average of 1.1 percent, driven in part by non-CAT pricing on larger risks, which had decreases of close to 2 percent. Capacity in the marketplace remains stable.  
Casualty pricing in the UK declined 3.1 percent overall. Employer's liability pricing declined more than 8 percent, and public liability was down 5 percent. Both lines saw ample competition among insurers. In general, smaller risks experienced the greatest price declines.
Latin America Pricing Increases in All Major Product Lines
Overall average insurance pricing in the fourth quarter in the Latin America and Caribbean (LAC) region increased by 1.4 percent. Property pricing in LAC increased by 0.5 percent, on average, only the second quarterly increase in the last six years. Across the region, pricing on property risks generally ranged from 5 percent declines to 5 percent increases for individual programs.
Casualty prices in LAC increased by more than 2 percent, largely impacted by automobile liability coverage. Auto liability pricing continues to be impacted by high loss ratios affected by claims frequency/severity and currency devaluations. For most core casualty products, in many of the LAC countries, pricing was stable to slightly up. Exceptions to this were coverages in Brazil and Argentina, which generally experienced pricing decreases in the low-to-high single digits.
Financial and professional liability pricing increased 7.2 percent across LAC, on average, marking the region's sixth consecutive quarterly increase.
Insurance Pricing by Region
Other regional highlights in the fourth quarter include:
In Continental Europe, average insurance pricing increased by 1.5 percent, the region's first quarterly composite price increase since 2013. Property insurance pricing varied by country, with an average increase of 3.1 percent, as rates firmed noticeably across both CAT and non-CAT risks.

In the Pacific region, overall insurance pricing was up more than 10 percent, largely driven by continued increases in Australia. Pricing has increased across all major product groups in the Pacific every quarter since 2016.
Average insurance pricing increased by 0.4 percent in Asia, the first increase in the region's composite prices since late 2014. Property pricing increased by 0.7 percent in the quarter, only the second quarterly increase in the past four years. Financial and professional liability increased 0.4 percent, on average, the first increase since 2012.
URL:
http://www.brinknews.com/global-insurance-pricing-continues-its-rise/
Please enter a valid email address.
Success! Thank you for signing up.