Beginning May 1st, BRINK Asia coverage will become integrated with BRINK, which will now include more regional coverage on risk and resilience issues.
Quick Takes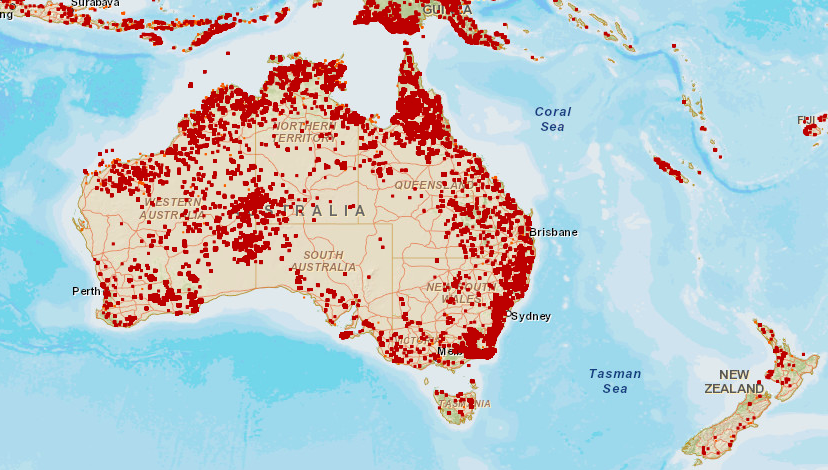 A NASA project using satellite imagery shows "near real-time active fire data." This image captures active fires between December 5, 2019, and January 5, 2020: Each pixel represents 1 kilometer, and contains at least one active fire. 
While some sources estimate the damage to be around $280 million, the Insurance Council of Australia estimates "damage claims from the fires to [be] more than AU$700 million [$480 million], with claims expected to jump when more fire-hit areas are accessible," according to Reuters, which adds that "insurers have received 8,985 bushfire-related claims since November 8." 
The economic damage on Australia's eastern seaboard is "likely to exceed the record $4.4 billion set by 2009's Black Saturday blazes," according to economist Katrina Ell in The Guardian. Air pollution and "direct harm to industries such as farming and tourism," will significantly damage the economy, the article cites, with "tourism bodies say[ing] it will cost hundreds of millions of dollars to rebuild."
Please enter a valid email address.
Success! Thank you for signing up.