Beginning May 1st, BRINK Asia coverage will become integrated with BRINK, which will now include more regional coverage on risk and resilience issues.
Quick Takes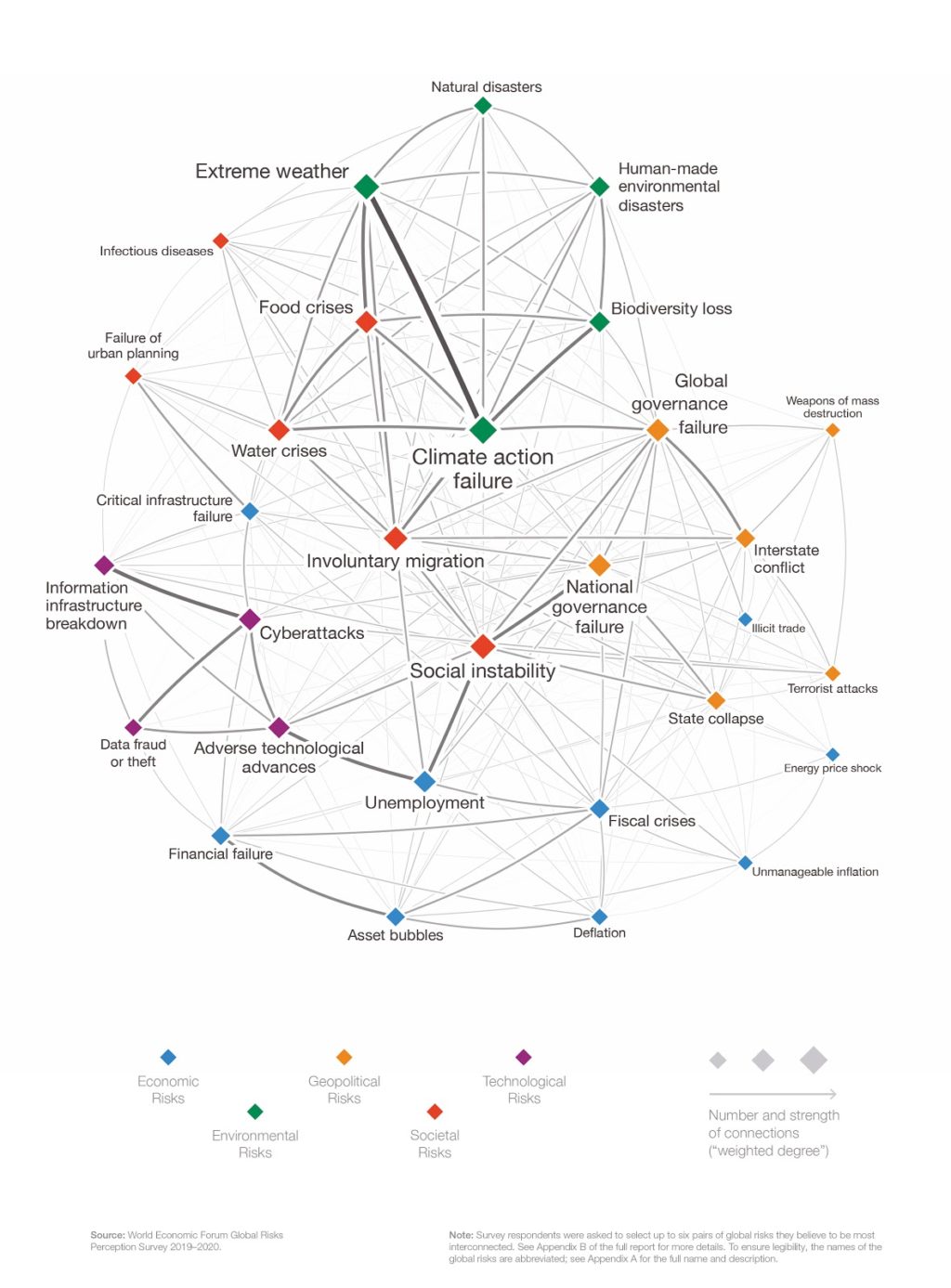 Failure to effectively tackle climate change is raising alarm bells among macro-level risk experts. Respondents to the Global Risks Perception Survey, published by the World Economic Forum in its annual Global Risks Report, identified climate inaction as the leading global risk, as illustrated in the above interconnections map.
Climate change is seen as having a causal effect on other global challenges, such as involuntary migration, as more than "20 million people a year have been forced from their homes by extreme weather such as floods, storms, wildfires and hotter temperatures," according to the report.
The climate crisis has also strained geopolitical dynamics across the world — for example, melting Arctic ice is causing "tension between countries already at odds over unresolved maritime and land boundaries," the report says.
Further, climate change is triggering biodiversity loss at an alarming rate, intensifying health risks: The report notes "an estimated 50,000–70,000 plant species are harvested for traditional or modern medicine, and around 50% of modern drugs were developed from natural products."  
"Nature-related risks are undervalued in business decision-making," it says, as "the destruction of nature will inevitably impact bottom lines."
Please enter a valid email address.
Success! Thank you for signing up.