Beginning May 1st, BRINK Asia coverage will become integrated with BRINK, which will now include more regional coverage on risk and resilience issues.
Quick Takes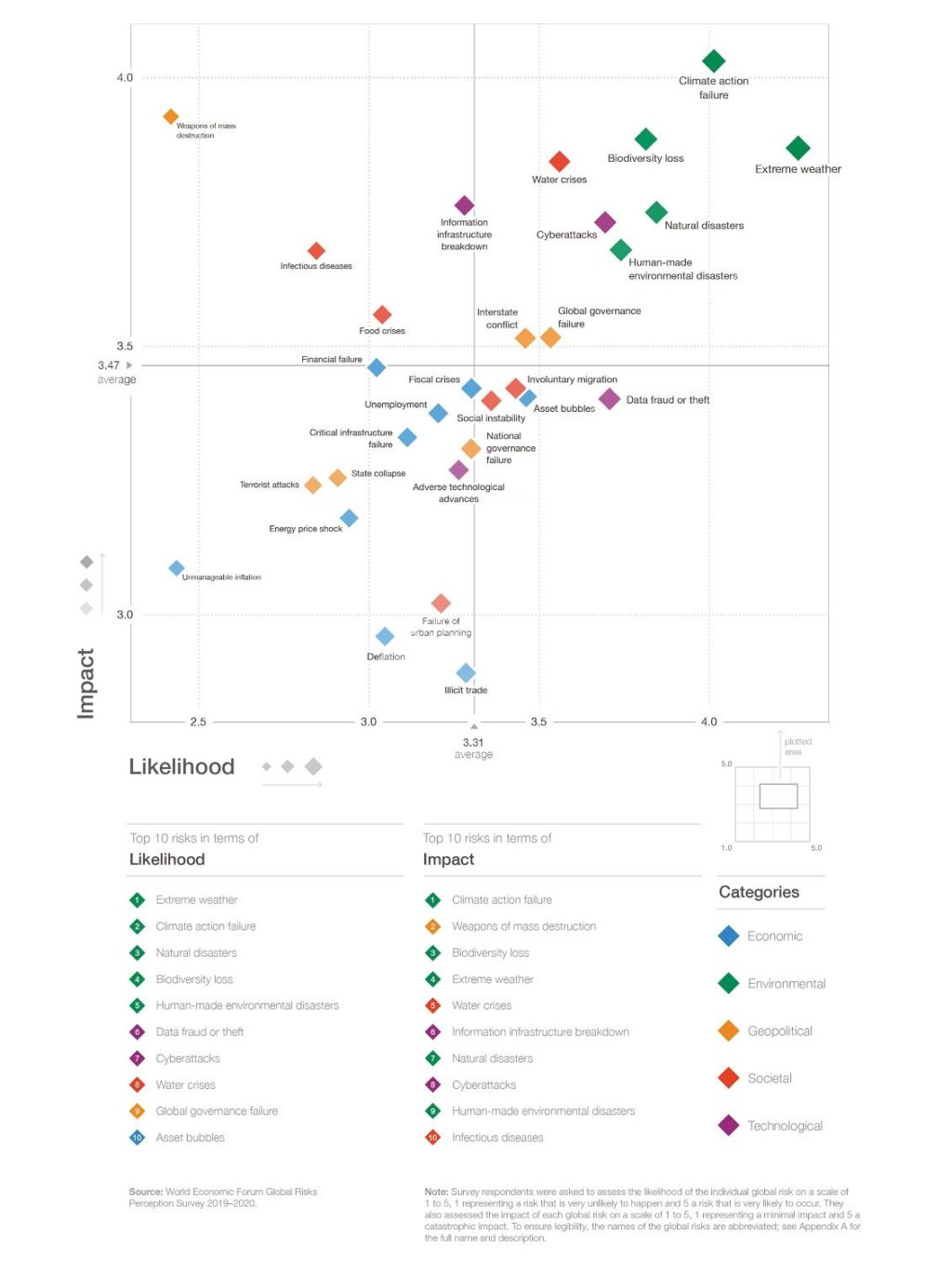 "'Failure of climate change mitigation and adaptation' is the No. 1 risk by impact and No. 2 risk by likelihood over the next 10 years," according to the 2020 Global Risks Report from the World Economic Forum, which was produced with support from Marsh & McLennan and other partners. The graphic shows climate and environmental events as highly likely to occur — and with significant impact. This is the first time environmental risks have dominated the concerns of industry stakeholders, the report says.  
Global temperature increases are on track to rise by 3 degrees Celsius by the end of the century, the report adds — "twice what climate experts have warned is the limit to avoid the most severe economic, social and environmental consequences." A "planetary emergency" is cited as a near-term consequence, and includes "loss of life, social and geopolitical tensions and negative economic impacts."
Biodiversity loss is the second most impactful and third most likely risk scenario of the next decade. "The current rate of extinction is tens to hundreds of times higher than the average over the past 10 million years," the report says, which could lead to the "collapse of food and health systems" and "the disruption of entire supply chains."
Please enter a valid email address.
Success! Thank you for signing up.