Society
Crisis of Skill: Will Supply Meet Demand for Health Care Jobs?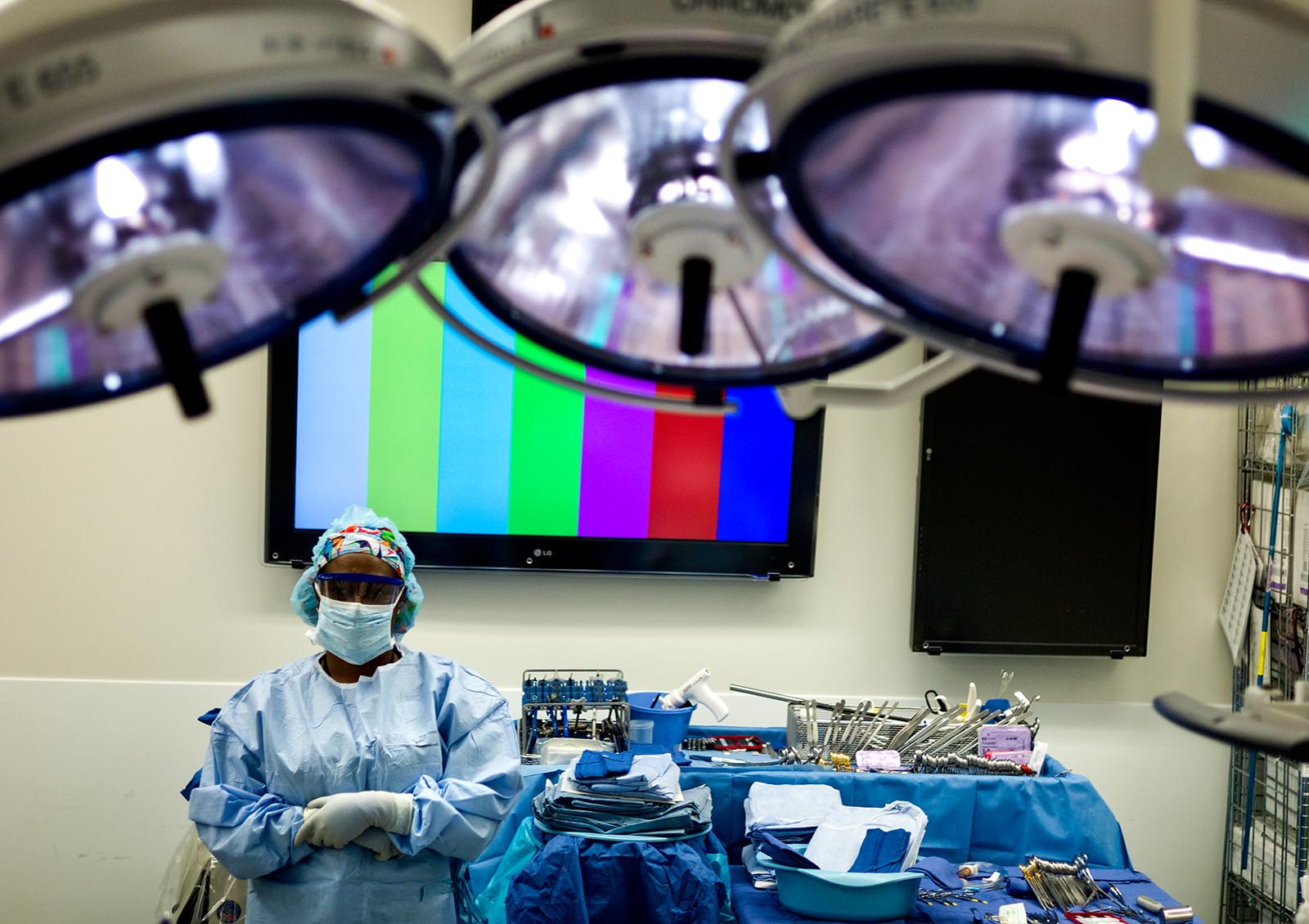 As populations age in the developed world, the benefits and challenges of longevity come into sharp relief. Advances in medicine and an emphasis on wellness and prevention are net positives, as life expectancy rises and more people maintain their health and workforce productivity.
At the same time, health care systems around the world are faced with more people to care for—and, inevitably, the supply of skilled professionals must keep up with the demand.
In the United States, health care jobs will be among the fastest-growing through 2026, accounting for about 2.3 million new jobs, according to recent projections released by the Bureau of Labor Statistics.
But will health providers have access to enough skilled workers to meet this growth?
Where Are the Gaps?
In many states, the projected supply of health care workers will be unable to fill demand, according to Mercer's recent U.S. health care labor market analysis, which compares future supply and demand of workers to project workforce availability across 50 health care occupations through 2025.
More than half of the new jobs forecasted by BLS—about 1.6 million combined—will come from employment of personal care aides, home health aides, and registered nurses, driven by an American population that's trending older, sicker, and more sedentary.
It's in precisely these high-growth jobs where our analysis shows likely gaps in demand and supply of workers.  
Take home health aides, for example. According to BLS figures, employment is expected to grow 47 percent by 2026. However, our analysis shows that providers might find it tough to fill all these roles, with each state facing a likely gap of 2,000 workers on average by 2025.
Although workforce availability gaps are highly likely across the country in key occupations, our analysis shows vast differences by location, requiring providers to take a closer look at workforce trends in their state and municipality for the clearest picture.
Nurses will continue to be in high demand, and it's widely known that health systems are facing a nursing shortage across the country.
In addition to considering external labor market risks, providers must also understand the flow of employees in and out of its organization.
Will There Be a Nursing Shortage?
According to an article in the professional journal Nursing Economics, titled "State of the Registered Nurse Workforce as a New Era of Health Reform Emerges," registered nurses could see a 35 percent increase in demand by 2030. One-third of nurses are baby boomers, who will retire by 2030, taking their knowledge with them.
However, when we take into account projected supply and demand by state, this story changes depending on where you look.
In fact, our analysis shows that in some states, the projected supply of nurses is likely to exceed demand. So while Texas might expect to be short nearly 40,000 nurses by 2025, Illinois is likely to have a surplus of 15,000 in the same time period.
An even more detailed look within states shows that, even in states where there's a projected surplus—such as in Illinois—workforce gaps are still likely, due to uneven economic and demographic growth in rural and urban areas.
Cook and Will counties, which include Chicago and some of its suburbs, are likely to see a surplus of 12,000 nurses through 2025—though much of this surplus will be nursing assistants. Communities in rural south-central Illinois, however, are likely to see a gap of nearly 1,000 nurses during the same time period.
Provider Implications
These potential gaps in availability of key workers will greatly impact providers as they consider the future-ready workforce that they need in order to deliver quality patient care. A few things for providers to consider:
Understand full exposure to potential workforce risks—both external and internal. 

In addition to considering external labor market risks, providers must also understand the flow of employees in, through, and out of its organization for the full picture. They need to know if any internal workforce gaps are likely to develop and why and how these internal gaps align with the projected external gaps presented in our analysis.

Be proactive to mitigate the impact of workforce risks.

Providers can't control what's happening in the external labor market, but our research suggests that effectively managing internal labor markets—through an

optimized rewards strategy

that retains workers, for instance—can help them at least mitigate their exposure to these risks.

Determine how proposed workforce changes will impact patient health and satisfaction.

Before making large investments, providers can use data and analytics to better understand the likely impact of changes on patient metrics. For example, our research suggests that human capital factors, such as pay or staffing, can have statistically significant impact on patient readmission rates in some clinical settings. 
The good news is that much of this work relies on data that health care systems are already collecting. So it's not a matter of getting new data, but rather better leveraging data to develop empirical insights that will drive strategic workforce planning.
By supplementing this internal data with an analysis of the external labor market, which we've already completed, providers will get a clear view of the labor risks they face and the actions they need to take build a future-ready workforce.