Economy
Global Economy Stuck in 'Low-Growth Trap'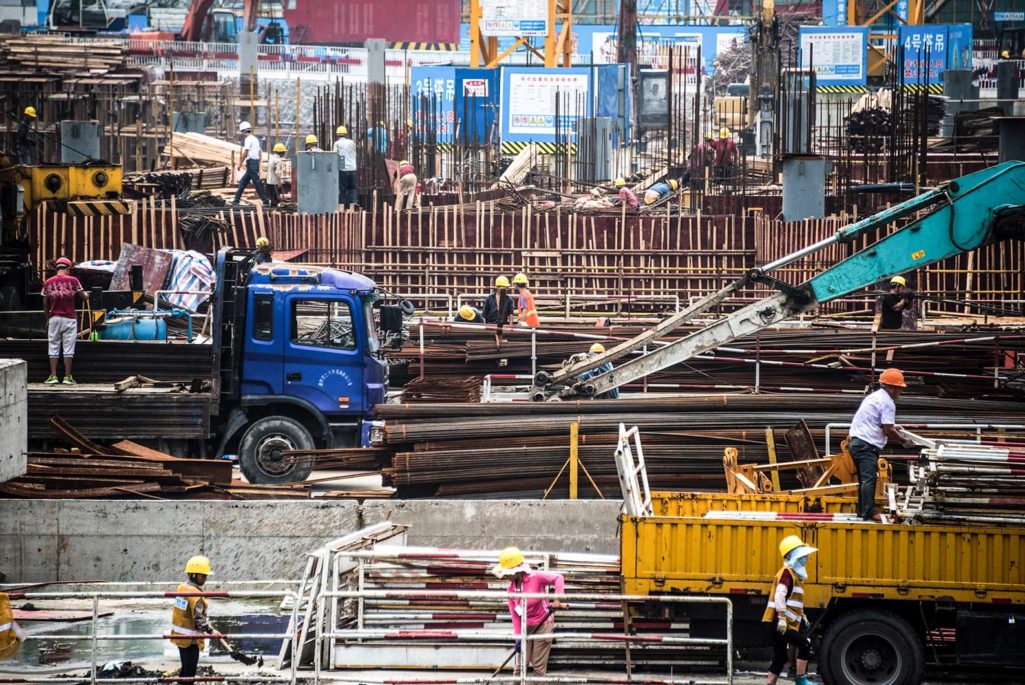 The global economy has hit the pause button, with OECD economies struggling to attain even a 2 percent gain over the past eight years. Emerging markets have hit economic headwinds as well, with some falling into recession, according to the latest global economic outlook from the OECD.
Global growth is now estimated to grow by only 3.3 percent in 2017, the report said.
Comprehensive, coherent and collective action is needed from policymakers, the report said, otherwise the world will continue to experience "disappointing and sluggish growth, making it increasingly difficult to make good on promises to current and future generations.
All this adds up to a "self-fulfilling low-growth trap," according to the report. Businesses are reluctant to invest given dwindling demand, economic uncertainty and the slow pace of structural reform. In addition, unemployment continues to be a drag on the world economy.
Angel Gurría, secretary-general of the OECD, outlined the "self-fulfilling" aspect of the low-growth trap:
Firms witnessing low demand growth are naturally cautious about expanding investment. Weak investment holds back capital deepening and hinders the pace at which innovation is embodied in plant and equipment. The result is slow productivity growth, which makes households pessimistic about the pace at which living standards are increasing and restrains the growth of consumption. This slow growth of consumption feeds back onto firms' expectations about demand growth, resulting in weak investment. The vicious cycle repeats itself.
Although unemployment in OECD countries is estimated to fall to 6.2 percent by 2017, 39 million people will still be left without jobs, which is nearly 6.5 million more than before the global financial crisis, the report said. Adding to the economic woes are weak wage gains and rising inequality, both contributing to downward pressure on consumption.
Meanwhile, global trade growth stands at less than 3 percent on average, a figure well below historic rates, the report said, arising from factors such as spreading protectionism to China rebalancing toward consumption-oriented growth.
"The high-growth path cannot be achieved without structural policies that enhance market competition, innovation and dynamism; increase labor market skills and mobility; and strengthen financial market stability and functioning," the report said.
The report also outlines several downside risks resulting from the current economic stagnation; these include "negative economic effects" from the UK's Brexit vote, which will spill over to other EU countries "and the rest of the world." Further effects from the Brexit vote will "lead to economic uncertainty and hinder trade growth, with global effects being even stronger if the British withdrawal from the EU triggers volatility in financial markets. By 2030, post-Brexit UK GDP could be over 5 percent lower than if the country remained in the European Union."
The report contains three major messages for policymakers, Gurría said:
First, in many countries, fiscal spending can be expanded or reallocated to more growth-enhancing items. An increase in public investment of half a percent of GDP in all OECD countries would boost GDP by about 0.6 percentage points on average across the OECD region in the first year, while the public debt-to-GDP ratio would decline in most OECD countries.
Second, collective action is key. For example, an increase in public investment involving all OECD countries would, on average, boost growth in a given country in the first year by 0.2 percentage points more than an increase in that country on its own.
Finally, actions across a broad range of reform objectives, such as investment, innovation, product market competition, market regulations, better skills, labor mobility and financial market robustness are essential in order to help reverse the widespread slowdown in productivity.