Economy
Good News, Bad News for Risk on the High Seas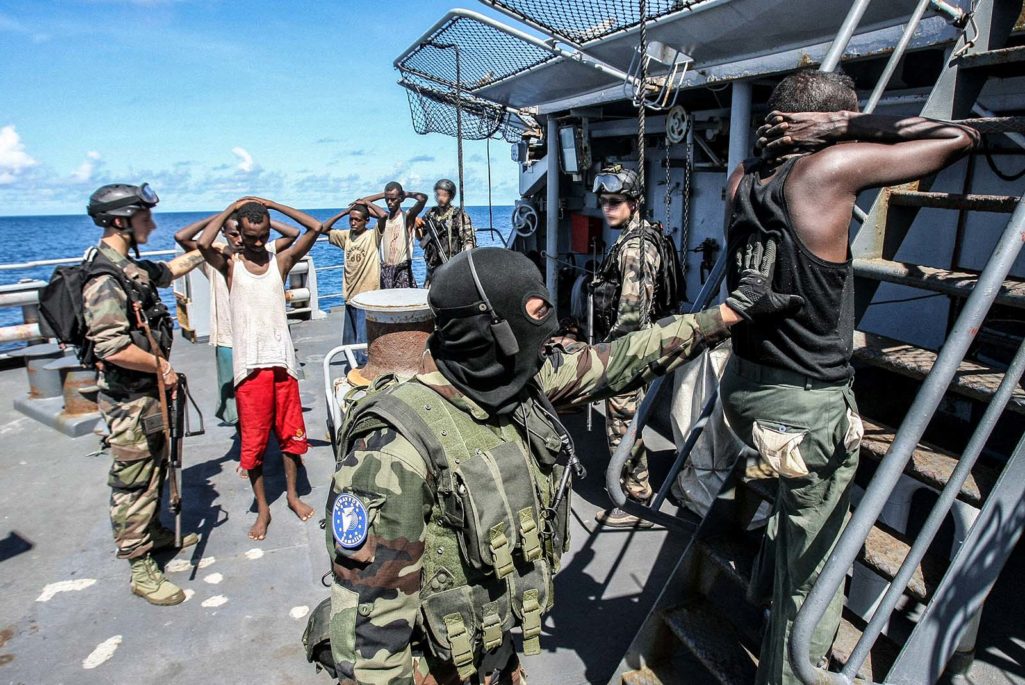 Global piracy on the high seas is trending toward kidnap for ransom and away from hijacking, according to a new report.
"Piracy has changed in the past three years," said Devlin McStay, data analyst at IHS Maritime and Trade, which released the report. "The number of piracy attacks is decreasing overall, but kidnapping is becoming more common," McStay said in a statement. "We are seeing the number of kidnappings rise in the piracy hotspots of Southeast Asia and West Africa."
Piracy is a consistent maritime risk, as about 90 percent of world trade is carried out via the international shipping industry. In addition, the Malacca Straits—the world's second-business waterway—which runs between Indonesia, Malaysia and Singapore, is among the major hotspots for pirate activity today.
Over the past three years, crew member kidnappings have gone from nine in 2014 to 44 in the first nine months of 2016, according to IHS.
The areas most affected by piracy include Southeast Asia near the Malacca Straits, the Gulf of Aden and the Gulf of Guinea. In the Gulf of Guinea, kidnapping accounted for 20 percent of all piracy-related incidents in 2012 and rose to 60 percent in the first nine months of 2016.
"Piracy in the Gulf of Guinea is focused on kidnap for ransom and is concentrated on high-value Western targets," said Martin Roberts, senior analyst at IHS Country Risk, in a statement. "The need for alternative funding and ongoing militancy in the Niger Delta region will continue to drive these risks into 2017, Roberts said. "Onshore dynamics are affecting offshore risks."
Tankers and bulk carriers are targeted most often, with chemical and oil tankers preferred for their high-value cargo, IHS said, owing to a "healthy demand for black market fuel and cargo that can be transferred quickly," McStay said.
Concerted global anti-piracy efforts are paying off: In 2011, there were 439 acts of piracy; by 2015, the number had dropped to 246. For the first nine months of 2016, the number stands at 141, a 25 percent drop compared to the same period in 2015, according to the International Chamber of Commerce International Maritime Bureau's (IMB) latest quarterly report.
"We are encouraged by the efforts of national and international authorities—and the shipping industry—to keep piracy down," said Pottengal Mukundan, Director of IMB. "But clearly the threat to crew being taken hostage remains, and it is therefore necessary for shipmasters and response agencies to remain vigilant."
Terrorist Groups Represent an Escalating Trend
Armed cells affiliated with terrorist groups such as Abu Sayyaf have adopted activities more closely associated with piracy actions. This year, these armed cells are suspected to have been behind at least six kidnap-for-ransom operations in the waters off eastern Sabah and the Southern Philippines, IHS said.
"The group has carried out kidnap-for-ransom operations in the past, but these were mostly from locations ashore," said Ridzwan Rahmat, naval analyst and reporter at IHS Jane's, in a statement. "This latest spate of attacks at sea, taking place also within a relatively short time period, represents an escalation compared to what previously were isolated incidents."
Tech Advances Fueling Piracy Efforts
Wider Internet connectivity is driving an increase in the use of cheaper and more portable smartphone devices by both navies and pirates, according to Rahmat. Better connectivity has given pirates the ability to monitor open sources of information, such as websites, that track ocean-going cargo in real time.
The possibility of drones with potential offensive capabilities that can be used by pirates for surveillance or carrying out attacks is also a growing concern to maritime security analysts.