Environment
Is Asia's Increasing Protein Consumption Sustainable?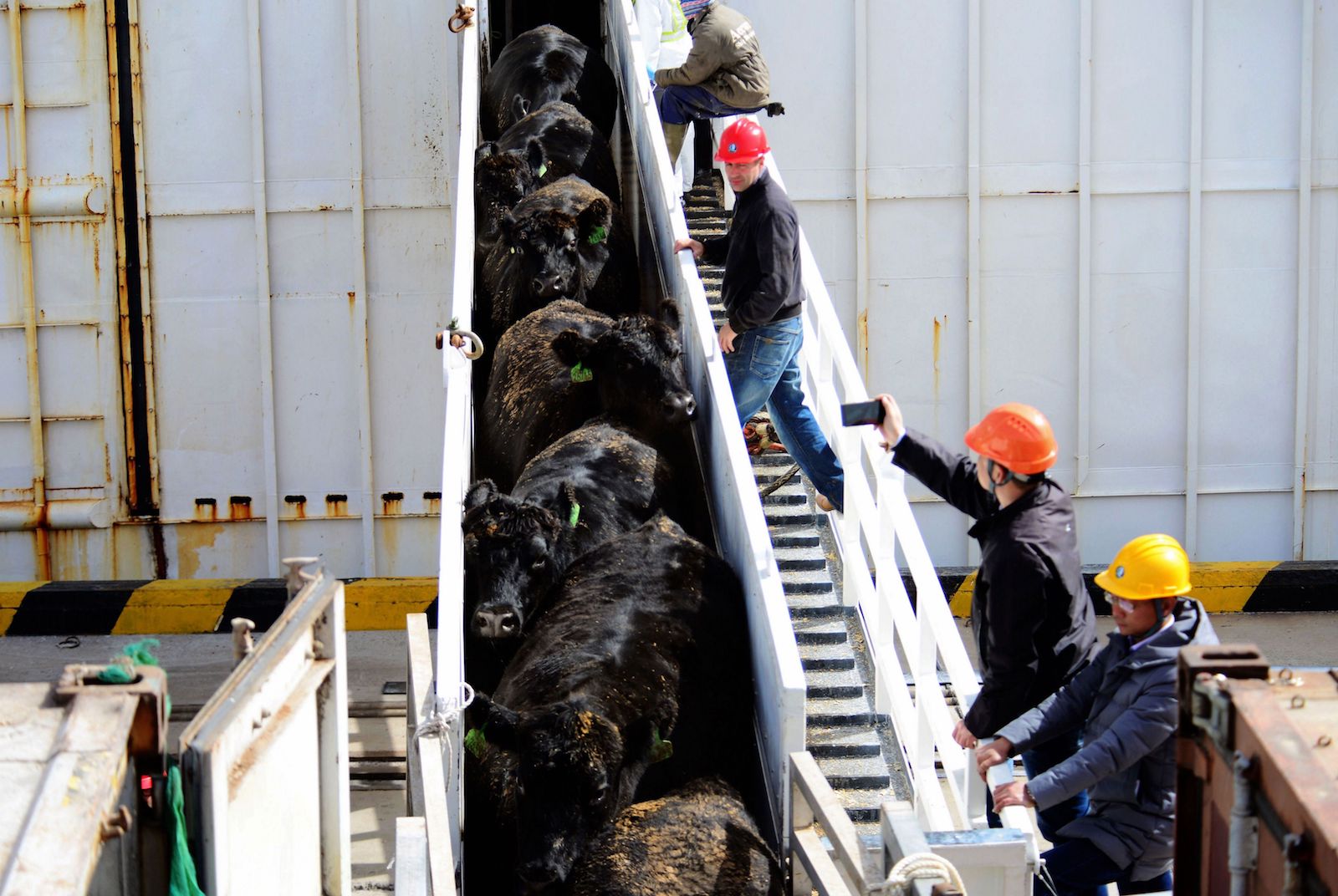 This is the final article in a weeklong series on sustainability-related issues in Asia. Read the previous pieces in the series here, here, here and here.
Increasing economic affluence among Asia's rapidly growing middle class has witnessed a strong demand for protein consumption in the region. A recent report by Asia Research and Engagement (ARE) states, "This global strategy to achieve food security acknowledges the significant increase in protein consumption with population growth and affluence." However, the environmental impact of this dietary shift is significant, and the report highlights the negative externalities, too.
Although certain food processing companies are likely to adhere to environment-friendly practices, government action is necessary in safeguarding against excessive pollution and a consequent deterioration of the ecosystem.  
Current Demand
ARE forecasts that meat and seafood consumption will grow 33 percent by 2030 and 78 percent between 2017 and 2050. These forecasts, however, can vary on account of changes in economic growth rates and possible shifts in dietary habits. Various factors could influence this change, including "relative changes in price, aging population, cultural considerations, and concerns over the impacts of meat on health, the environment, and animals." Meanwhile, the current strong demand for meat as a protein source will inadvertently lead to multiple knock-on effects on the environment and on social well-being. Environmental concerns include rising greenhouse gas (GHG) emissions, increased water use, pollution and growing land use.
Exhibit 1: Asia's Projected Meat and Seafood Consumption, 1961-2050
China Leads Protein Consumption
Currently, China alone accounts for a staggering 70 percent of regional meat and seafood consumption. However, increasing demand for such commodities from other developing economies is likely to diminish China's share to 54 percent by 2050. The report points out that Pakistan, the Philippines and Vietnam will lead demand growth for the rest of Asia. Indonesia's total meat and seafood supply is forecast to grow by nearly three times between 2018 and 2050. This is much quicker than the 60 percent expected in India during the same period.
Exhibit 2: Total Meat Consumption by Country
According to the report, "Human intake eventually levels off, but this will not necessarily occur in many Asian countries over the next three to four decades. In Asia, continued growth in disposable incomes will lead to more regular access to meat and seafood meals that were previously unaffordable."
Impact of the Meat and Seafood Industries
The environmental impact of meat and seafood production is significant. Its environmental footprint is massive when compared to other forms of food such as grains and vegetables. "With environmental pollution, food security, and climate change mitigation among the major challenges many countries in Asia face, there is an increased focus on the environmental impacts of diets," the report highlighted.  
ARE estimates that the total GHG emissions—as a consequence of meeting Asian meat and seafood demand—stands at 2.9 billion tons of carbon dioxide emissions. In relative terms, this accounts for approximately 15 percent of the latest CO2-equivalent emissions for the aggregate of most Asian economies. The global agriculture emissions, in comparison, account only for an estimated 11.3 percent of total GHG emissions according to the Intergovernmental Panel on Climate Change. Indeed, the meat and seafood industries contribute negatively toward climate change.
The report projects that "GHG emissions in Asia will increase 34 percent by 2030 and increase 88 percent by 2050 based on our projections of Asian demand for meat and seafood at current rates of emissions. The rest of Asia will almost double GHG emissions by 2030 and increase 3.5 times by 2050." In addition, the total water footprint related to supplying Asian meat and seafood demand will likely increase 35 percent by 2030 and 83 percent by 2050, further aggravating water scarcity in several regions. Although India is the second most populous country in the region, its water footprint is less than one-tenth that of China's. This is primarily on account of India's low per capita meat and seafood consumption.
Exhibit 3: Contribution to GHG Emission from Meat and Seafood Consumption in Asia by Country
Ensuring Sustainability
The food industry must assume concrete steps to ensure food sustainability. It can begin with producers improving farm technology and introducing sustainable farming practices. Global food companies are already changing their sustainability requirements, while consumers are driving a behavioral change, particularly in developed markets. External actors such as regulators, investors and banks also have a big role to induce change and ensure sustainability of the protein consumed. Measures like improved transparency, traceability, management systems, policies, and standards will be useful in achieving sustainability of meat. Implementing such measures will require multiple actors across the value chain. If left unchecked, the meat industry is likely to face increasing and unpredictable regulation or even consumers beginning to prefer substitutes.
Ben McCarron, founder and managing director of ARE, states, "It is not possible to solve the world's sustainability challenges without addressing the implications of the growing demand for protein in Asia." He further adds that industries must "prioritize and implement the solutions necessary to feed Asia while managing the undesirable environmental and social side effects."