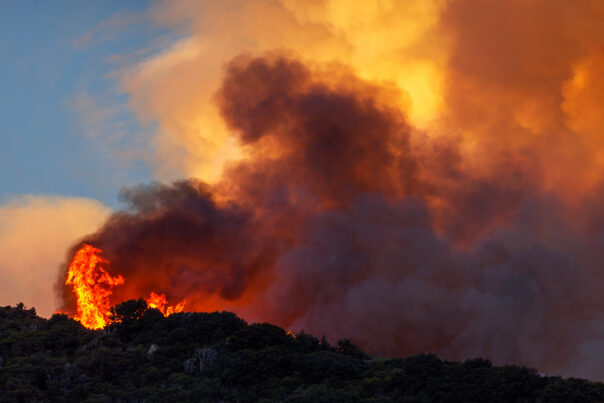 How Biomass Could Reduce the Risk of Wildfires
Wildfires have been raging along the Pacific coast of North America, further complicating an already difficult year. Going forward in the U.S., bioenergy should be brought into the conversation when discussing how to reduce wildfire risk. Stan Parton of Forest2Market and Sydney Hedberg of Marsh & McLennan Advantage outline the benefits of bioenergy products. Learn more »
BRINK
Quick Take
Europeans Show Concern Over How "Free and Fair" the US Election Will Be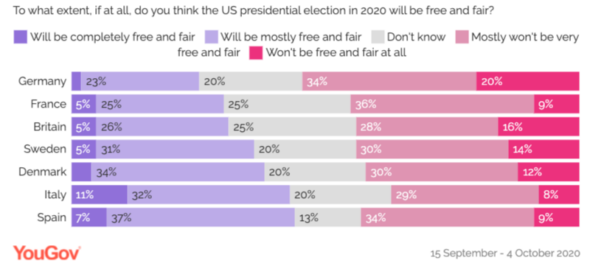 Only 11% of European adults expect the upcoming United States presidential election to be "completely free and fair." Notably, citizens of Germany, France, the United Kingdom and Sweden are more inclined to question the accuracy in this election, according to a recent survey by YouGov. The survey polled over 9,000 adults from various western European nations between September and October. 
The U.S. election has already implemented alternatives to in-person voting in the hopes of preventing the spread of COVID-19, such as voting by mail and early voting. Yet many Americans are uncertain about how this could affect the accuracy of election results. About one-in-four Americans are concerned about voter fraud when voting by mail, according to a survey by Pew Research Center.
In the NEWS
A recent fire in Southern California, that burned more than 11,000 acres, forced tens of thousands to evacuate.
"As climate change-fueled disasters worsen, California cannot afford to wait. Slow action may be as detrimental as inaction when human lives are on the line — we need to act fast to slash emissions across every sector of the economy."