Economy
Party's Over: As Political Uncertainty Rises, Businesses Aren't Spending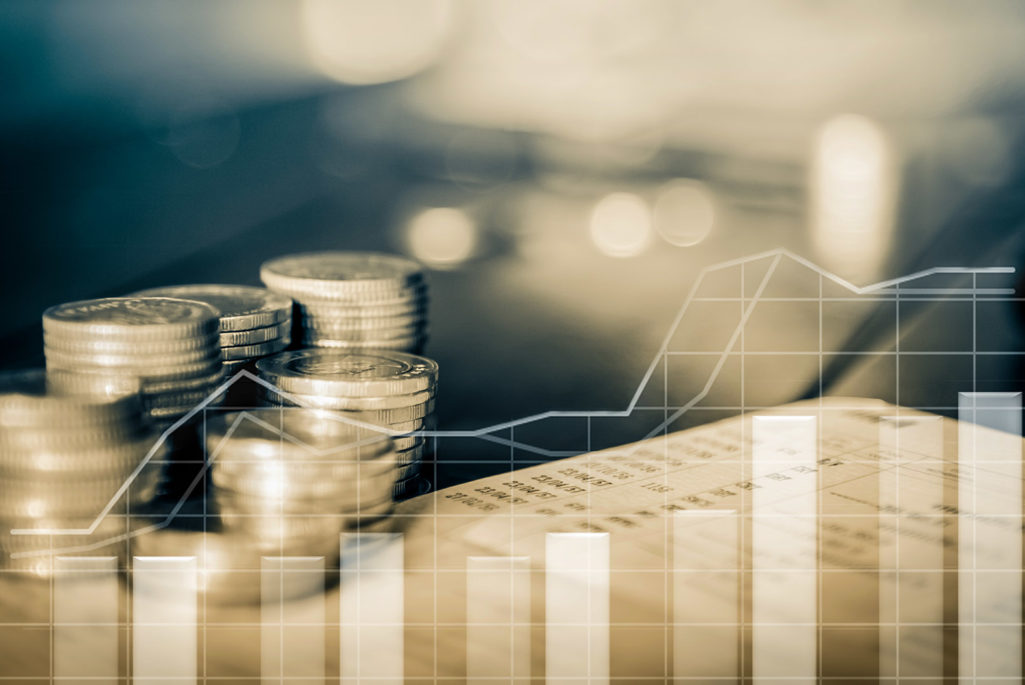 Dysfunction in Washington and geopolitical instability have dulled post-election optimism in the United States, and now that brief interlude when finance executives indicated their organizations might start using their cash reserves is finished.
According to the AFP July 2017 Corporate Cash Indicators (CCI) the pace at which organizations have accumulated cash reserves in each of the first two quarters was substantially higher than anticipated entering each quarter. What's more, finance executives' expectations for cash accumulation in the current quarter are at their highest level in a year; the forward-looking indicator measuring expectations for changes in cash holdings during the third quarter of 2017 increased five points from +3 to +8.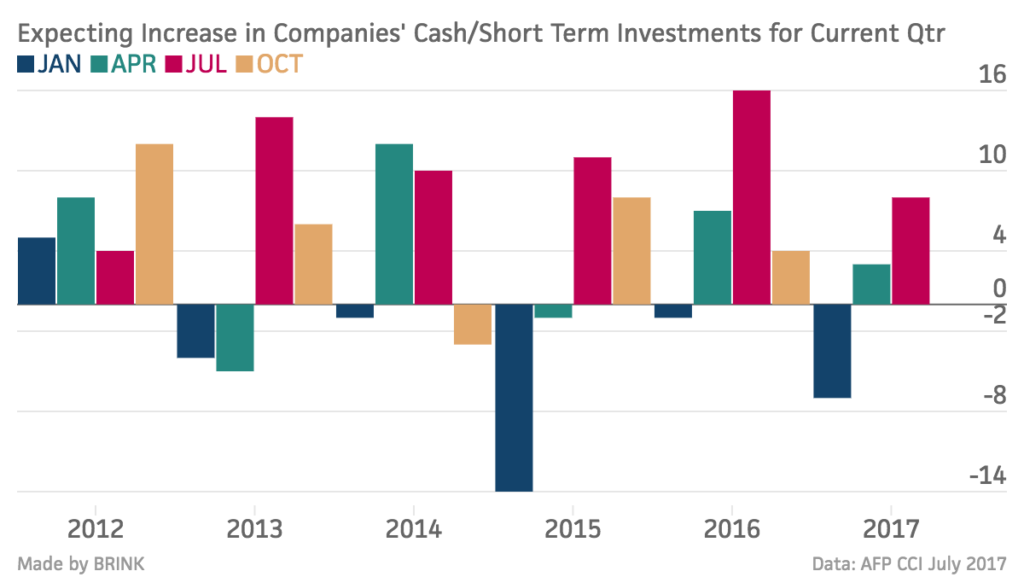 We know this based on the latest CCI, which is a quarterly survey of corporate treasury and finance executives conducted by the Association for Financial Professionals. In the July 2017 CCI, the quarter-over-quarter index increased to +16, and the year-over-year indicator increased to +18. Rather than using cash for hiring, building new facilities or making strategic acquisitions, organizations continue to build their cash reserves as they await some sign of economic opportunity.
The indicator for short-term investment aggressiveness gained five points last quarter, moving from -1 to +4, signaling a more aggressive posture with cash and short-term investments. Two Federal Reserve increases in the federal funds rate in 2017 have likely made it more attractive to extend maturities for some organizations.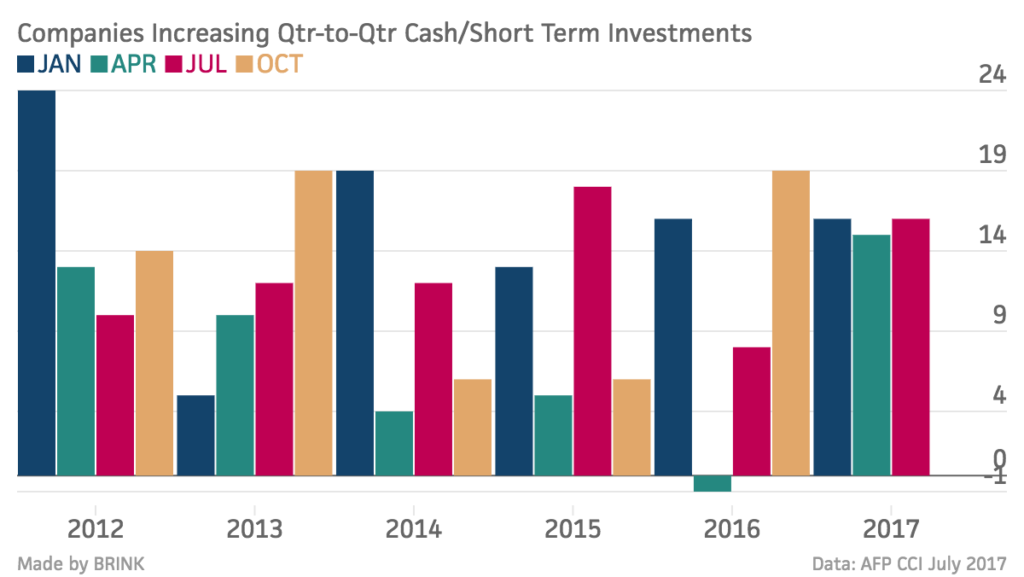 Why did finance executives change their outlook so quickly and dramatically, going from intending to use cash entering the year to actually storing it?
Based on what we are hearing from finance executives on a daily basis, we believe they are growing increasingly concerned with the direction in Washington, or lack thereof. Back in January, they were optimistic that a strongly pro-business Trump administration would create an atmosphere conducive to business expansion and cash deployment. Infrastructure spending by the federal government would spur growth. Perhaps most important, corporate tax reform would pass, or at least be on the table for discussion. With corporate tax reform, there would be lower tax rates and an opportunity to bring trapped cash back from overseas.
So far, however, little progress has been made in Washington. There seems to be little indication that corporate tax reform will be taken up until 2018. That would leave little time for Congress to enact tax reform before its attention would turn to the 2018 election cycle.
With so little accomplished and very little on the radar to feel optimistic about, finance executives seemingly have no choice but to keep their powder dry. Perhaps things will change in the next quarterly CCI, but if the finance executives and their organizations follow through on their current expectations, cash balances will only continue to grow.