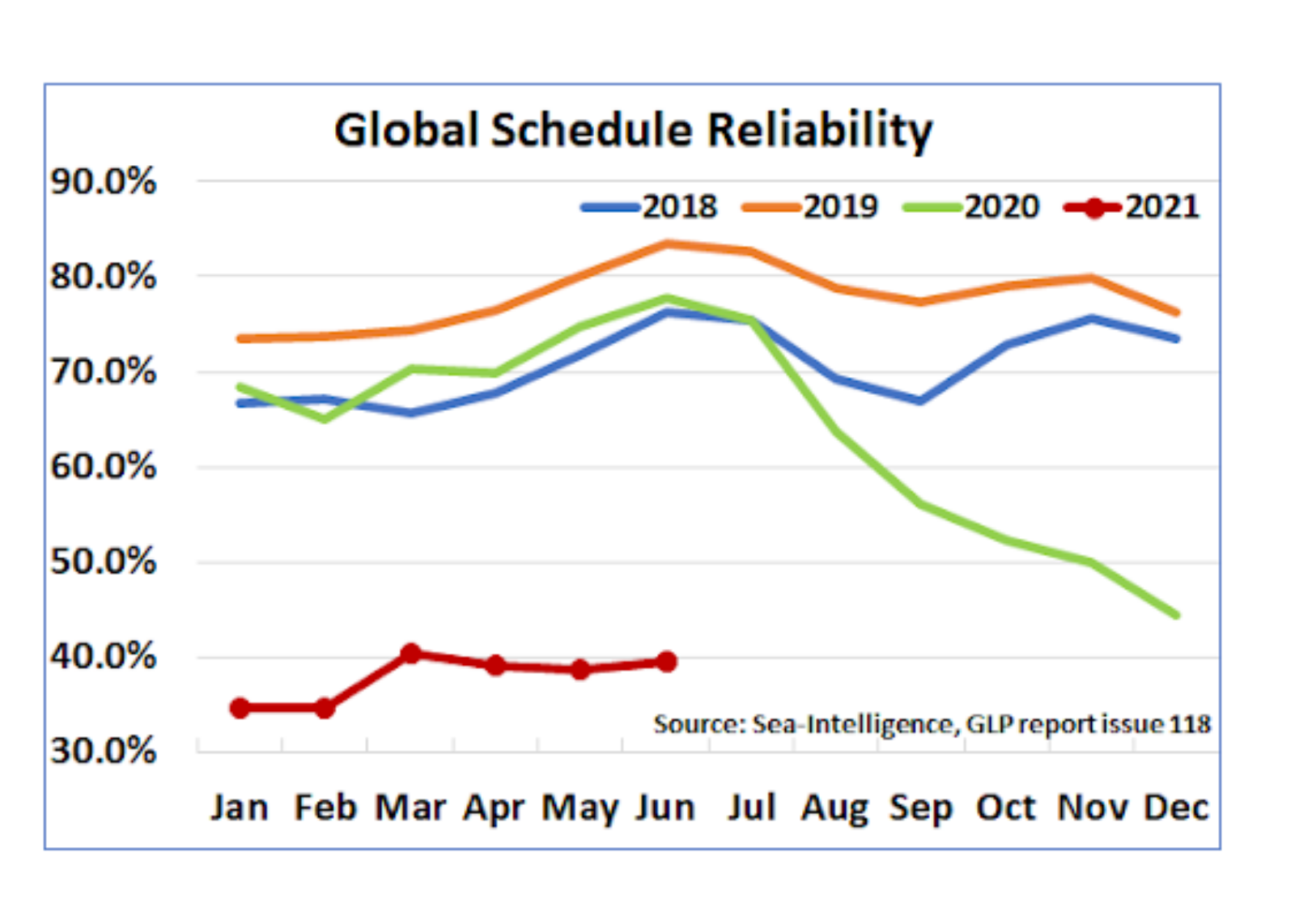 The reliability of shipliners' schedules has dropped by 38.2 percentage points, compared to 2020. Sea-Intelligence analyzed 34 different trade lanes and more than 60 carriers in its Global Liner Performance report and notes that "None of the top-14 carriers recorded a Y/Y improvement in schedule reliability, with all carriers recording double-digit declines of over -31.0 percentage points."
Vessels' late arrival times increased by almost half a day to 6.41 days. "The level of delays in 2021 have been the highest across each month compared to previous years," notes Sea-Intelligence.
Efforts to stay on schedule have been hindered by a block in the Suez Canal in March, the Yantian terminal closure, and "border restrictions and port worker absences," according to The Financial Times, as well as a "partial shut down of Ningbo-Zhoushan port." High shipping prices and congestion at ports are also contributing to the logistical issues, which are expected to continue into next year.