Economy
Trade Tensions Will Test Asia's Resilience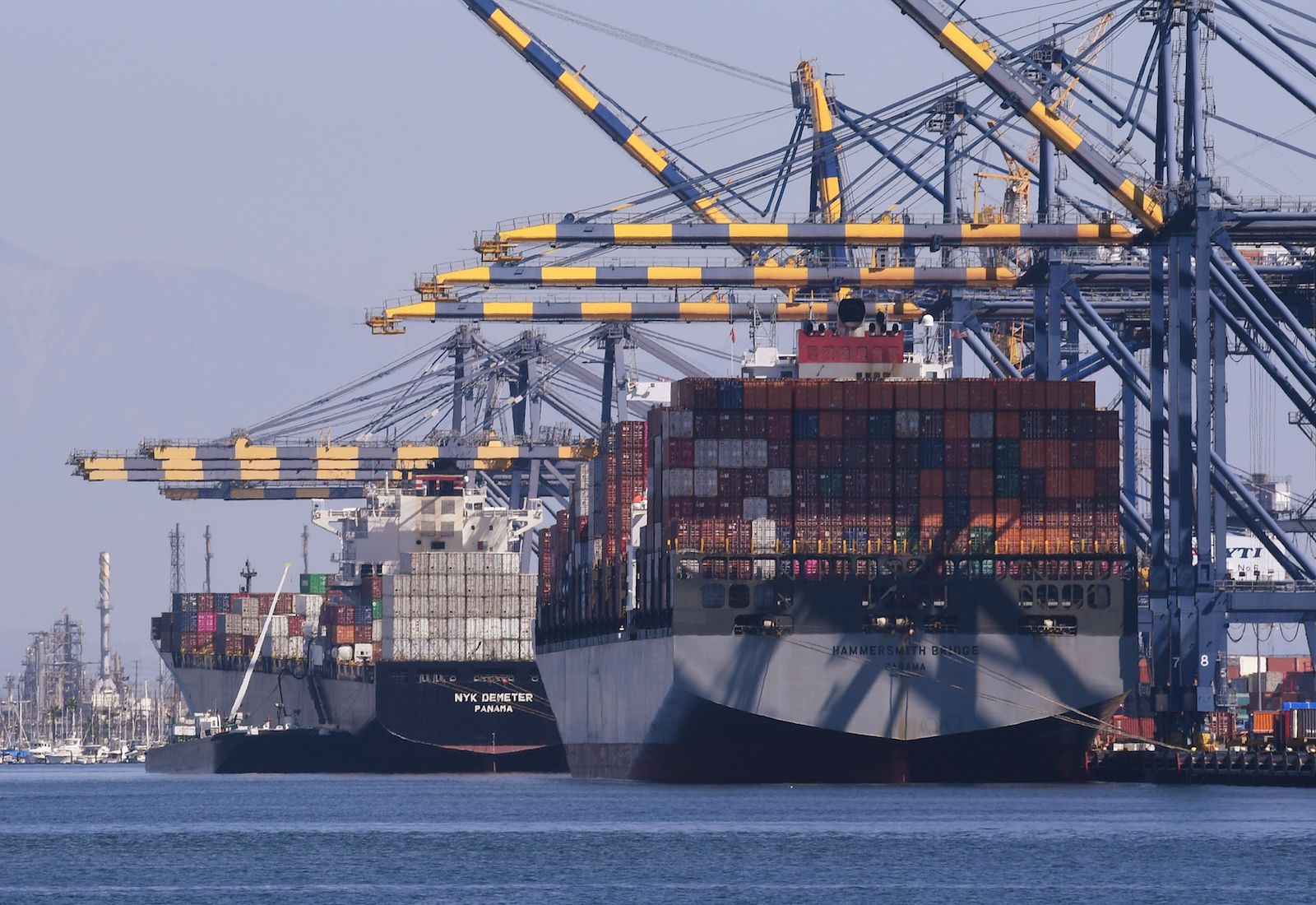 Economic growth continues to remain strong in Asia, but there are downside risks posed by the growing trade tensions between the U.S. and China. According to a recent report by the Asian Development Bank, developing Asia is on track to witness 6 percent growth in 2018 and 6.5 percent growth if the high-income newly industrialized economies are excluded from the grouping. The growth forecasts for 2019 are somewhat lower, at 5.8 percent for the entire region and 6.3 percent excluding the newly industrialized economies—and there are risks emanating from the tariff punches being thrown.  
"Growth in the region has held up to external challenges, helped by strong domestic demand in China and India," said ADB Chief Economist Yasuyuki Sawada. "The biggest risk to continued growth comes from the disruption of international production linkages caused by a further escalation of trade tensions, but Asia's growth should remain resilient to the direct effects of the trade measures taken to date."
Exhibit 1: GDP Growth Outlook in Developing Asia
Strong Domestic Demand Contributing to Resilience
In countries such as China and India, strong domestic demand will help maintain the growth trajectory. For 2018, China's growth forecast remains unchanged at 6.6 percent. In India, economic growth has displayed a strong rebound from an earlier slowdown on account of its demonetization drive in November 2016 and the introduction of the goods and services tax in 2017. The 2018 growth forecast for India remains unchanged at 7.3 percent, and this figure is expected to hit 7.6 percent in the following year.
Steady domestic demand accompanied by strong exports will enable offsetting of high-import volumes, especially on account of rising oil prices. Currently, a major challenge facing India is the rupee's depreciation and the volatile external financial markets. A firm fiscal policy will ensure a grip over inflationary pressures.
Exhibit 2: Production Indicators in China and India
But There Are Headwinds
Investments in the region are likely to be impacted owing to the escalation of trade tensions and their impact on cross-border production networks. The report highlights that the U.S. imposed global tariffs on several goods, for example, a 30 percent tariff on solar panels, a 20 percent tariff on washing machines, a 25 percent tariff on steel and a 10 percent tariff on aluminum. Since developing Asia was negligibly affected, the U.S. imposed a further 25 percent tariff on $50 billion worth of Chinese imports. China has adopted similar counter measures, and both countries have further tightened investment restrictions.
In addition, financial shocks may arise if the U.S. Fed rate increases faster than market expectations. In this scenario, large capital flow reversals may occur in Asian economies, which, in turn, will affect the region's financial and economic stability. Changes in global liquidity are already exerting pressure on the currencies of emerging economies. Asia's debt-to-GDP ratio stood at 186 percent in 2016, and should these debt levels prove unsustainable, the real economy will be deeply affected. Yet another cause of concern, according to the ADB, is the increasing ratio of housing purchase prices to rent prices in major cities such as Hong Kong, as well as in Malaysia, China, South Korea and Taiwan. This could possibly lead to a significant growth downturn if housing prices reverse suddenly.
The third potential challenge is an increased risk of "volatility transmission." The effects of the trade tariffs levied by China and the U.S. may not have had a significant impact on the region's economies yet, but any further escalation in the form of increased tariffs will likely impact growth in the regional economies. That said, continued efforts by Asian countries to forge both inter- and intraregional trade agreements will provide an important counterpoint to rising protectionism. And there is also a possibility that some Southeast Asian economies—that are producing similar goods to China—actually gain over the medium term, as trade could be directed their way with the altering of global supply chains.
Managing Vulnerability
Several factors, such as elevated debt levels, volatile capital flows, sharp currency depreciation, high housing prices, and cross-border contagion can create vulnerability in the region. But policymakers in the Asia-Pacific region have an array of available options to ensure that increased global uncertainty—on account of monetary policy normalization in advanced economies—and rising global trade tensions do not adversely affect decades of uninterrupted growth.
These options include the adoption of a sound fiscal policy, the participation of independent central banks in domestic policy coordination, deep financial sectors, market-oriented structural reforms, and adequate social safety nets, to name a few.
"Developing Asia has prospered since the Asian financial crisis 20 years ago, but new challenges pose threats to its resilience and growth," according to Mr. Sawada. "Multiple pockets of vulnerability can be managed, however, if they are closely monitored and the policies to tackle them are well-designed and carefully implemented."