Economy
What Most Worries Us—and What We Want Government To Do About It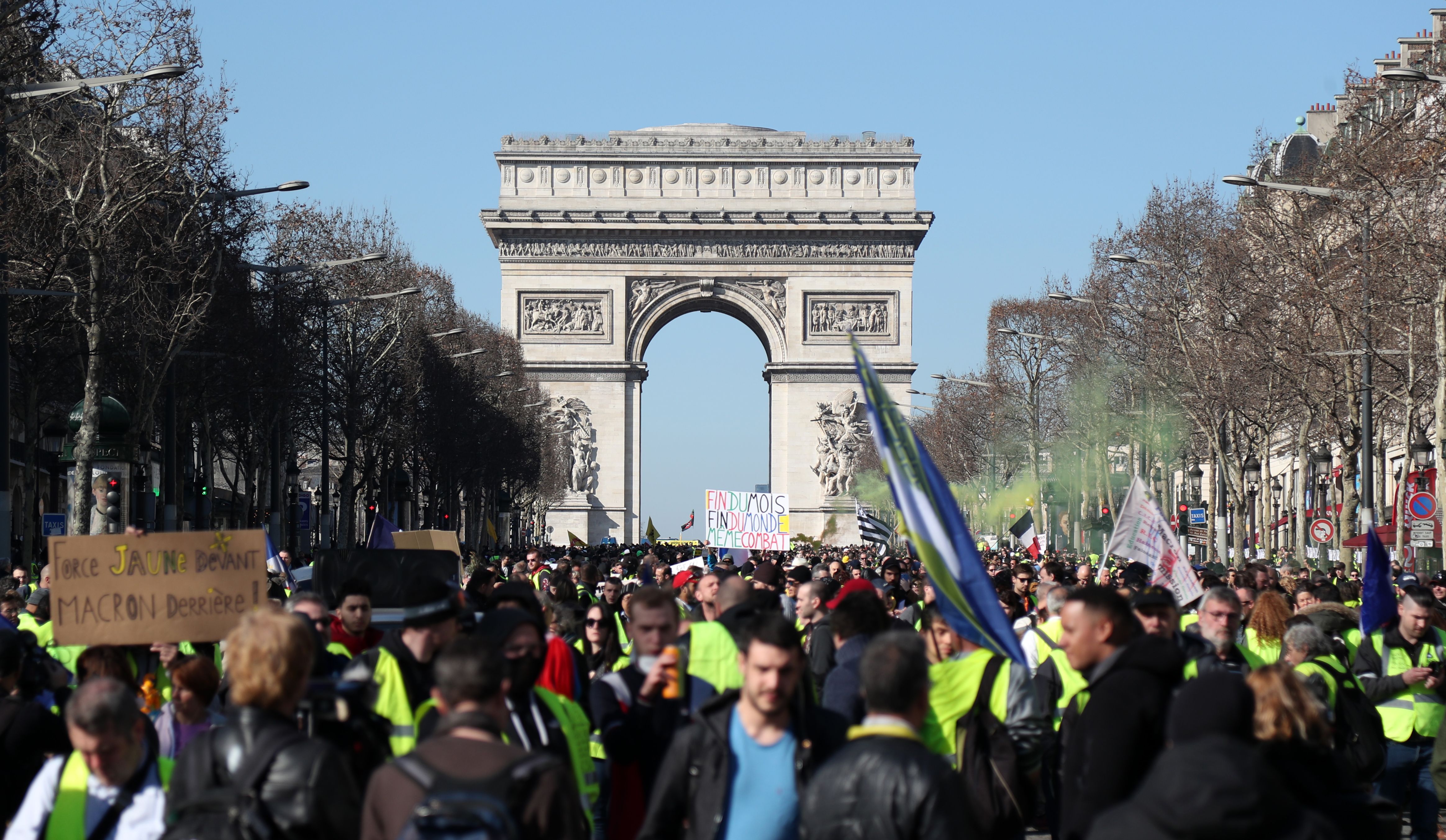 Dissatisfaction with social policies, unhappiness with public services and benefits, and anxiety about the future are spreading across the developed world. Only 20 percent of people living in OECD countries (the world's advanced economies) believe that they are able to easily access public benefits, and 70 percent want their governments to play a greater role in protecting their social and economic security.
These are the findings of a recent OECD Risks That Matter survey of over 22,000 people in 21 OECD countries—including the United States, Canada, Germany, and France, among others—between the ages of 18 and 70. According to the report's authors, "The perception of a disconnect between government and the people has become a common theme in OECD countries in recent years."
We Want More Government Help …
One of the most striking findings of the survey was that a substantial number of those polled expressed an appetite for more government services and assistance to the underprivileged.
When asked whether "the government should be doing less, more, or the same to ensure your economic and social security," more than 70 percent of respondents, on average, answered "more." The only two countries where a majority of respondents did not answer with "more" were France and Denmark, which the report identifies as having "highly developed social protection systems" and "generous social policies," respectively.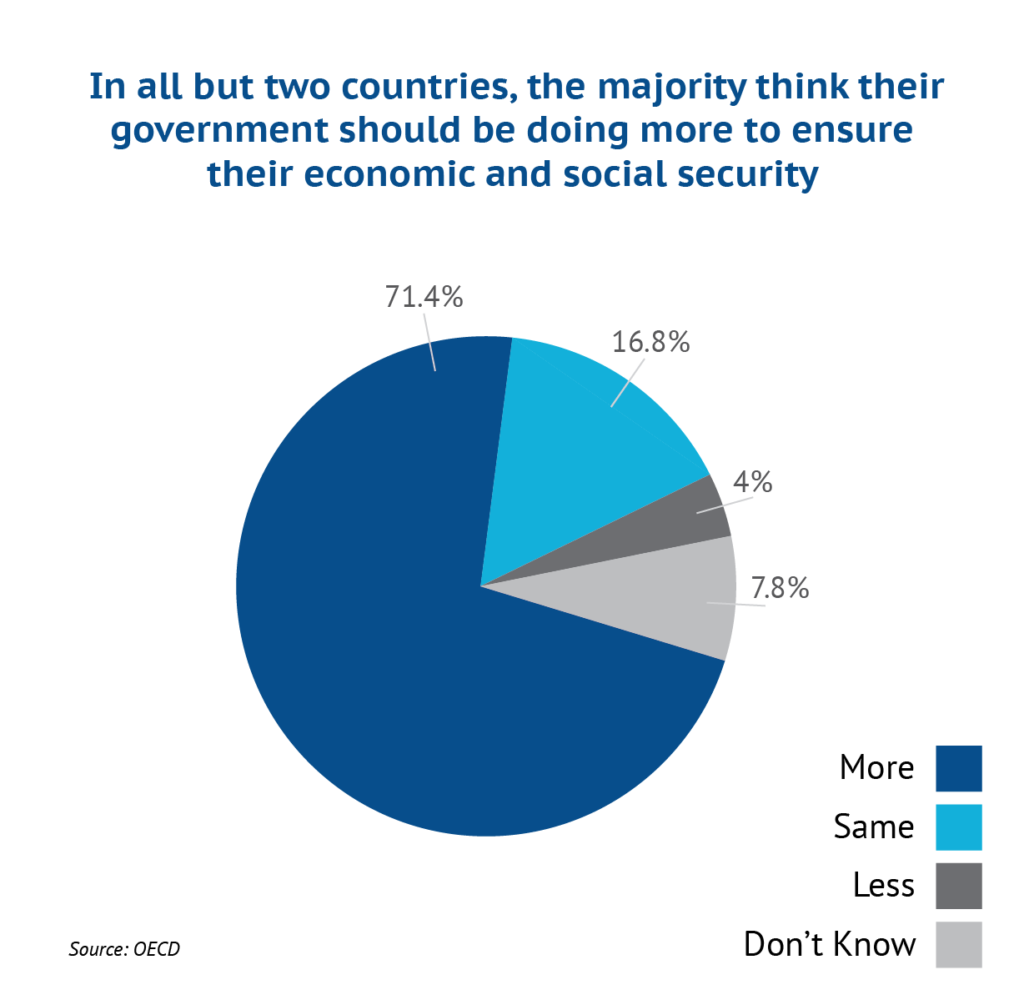 …
and Higher Taxes on the Rich
Many endorsed the idea of imposing higher taxes on wealthier citizens. In response to the question, "Should the government tax the rich more than they currently do in order to support the poor?" 68 percent of respondents answered "yes or definitely yes." Even in Estonia, the country with the biggest share of respondents answering "no or definitely no," there was still a majority who answered "yes."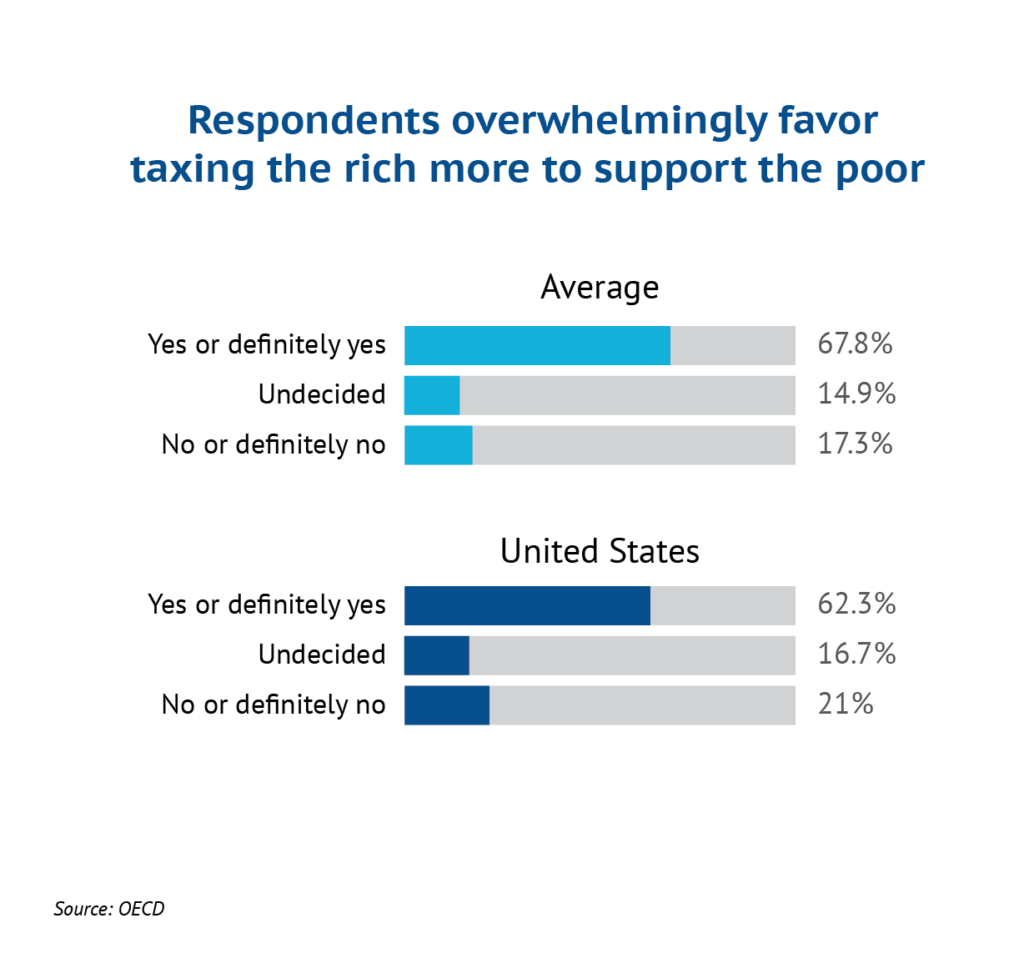 What Are People Most Worried About?
The survey's respondents identified several different key areas of concern—which shift significantly according to the time horizon. In the short term, the most common concern was that the respondent—or someone in their immediate family—would become ill or disabled within the next two years. Although older respondents were most likely to list this, over 40 percent of the youngest respondents, aged 20 to 24 years old, identified falling ill as one of their top three short-term concerns.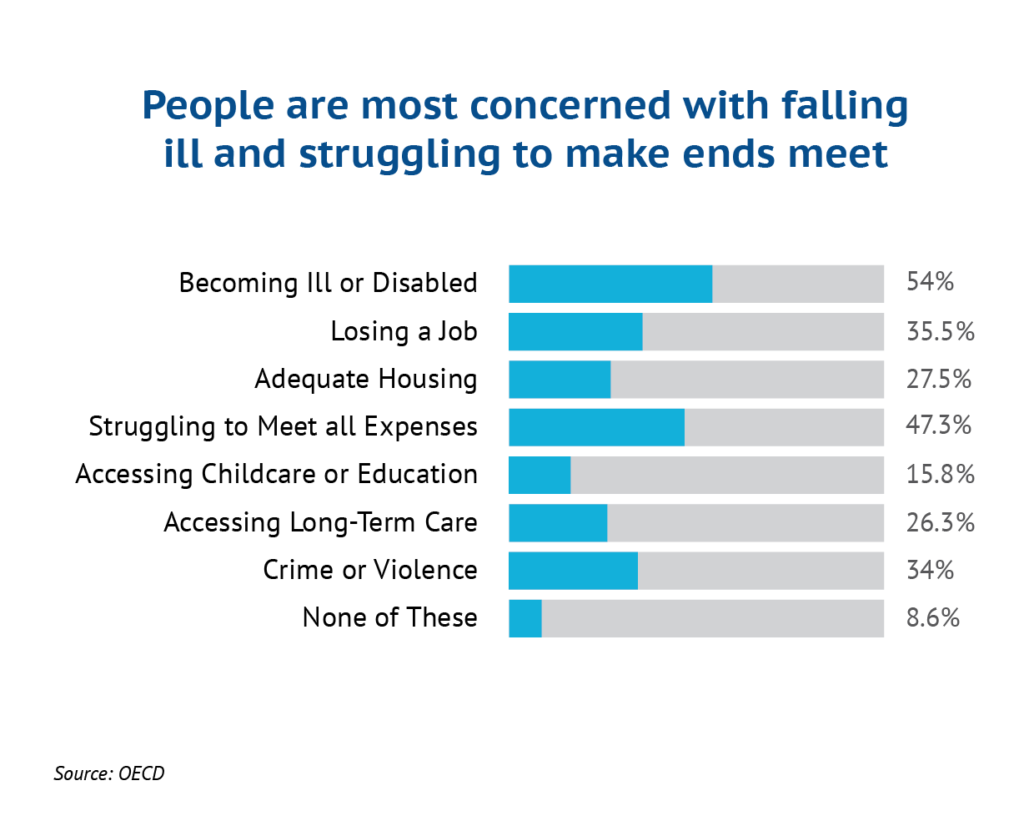 When considering a longer time horizon—looking out more than a decade into the future—people listed financial security as the top concern.
A Sense of Injustice
Across the OECD, respondents viewed the allocation of public resources with a sense of injustice. "The majority of respondents to the Risks That Matter survey feel government does not listen to the views of people like them when designing policy and believe they are not getting a fair deal on social benefits," write the report's authors.
But the authors also highlight some counterintuitive findings that complicate these conclusions: "The perception that government does not listen actually seems to increase (not decrease) with education and income, and is greater among women than among men. In other words, controlling for other factors, women, highly educated respondents, and respondents from high-income households are more likely to feel that government does not incorporate the views of people like them when designing or reforming public benefits."
Any solution will have to involve a thorough audit of where public perception and government benefits fail to align, concludes Stefano Scarpetta, the director of employment, labor and social affairs at the OECD. "Policies cannot reach their full potential if people feel they cannot fully access benefits and services when needed."