Beginning May 1st, BRINK Asia coverage will become integrated with BRINK, which will now include more regional coverage on risk and resilience issues.
Quick Takes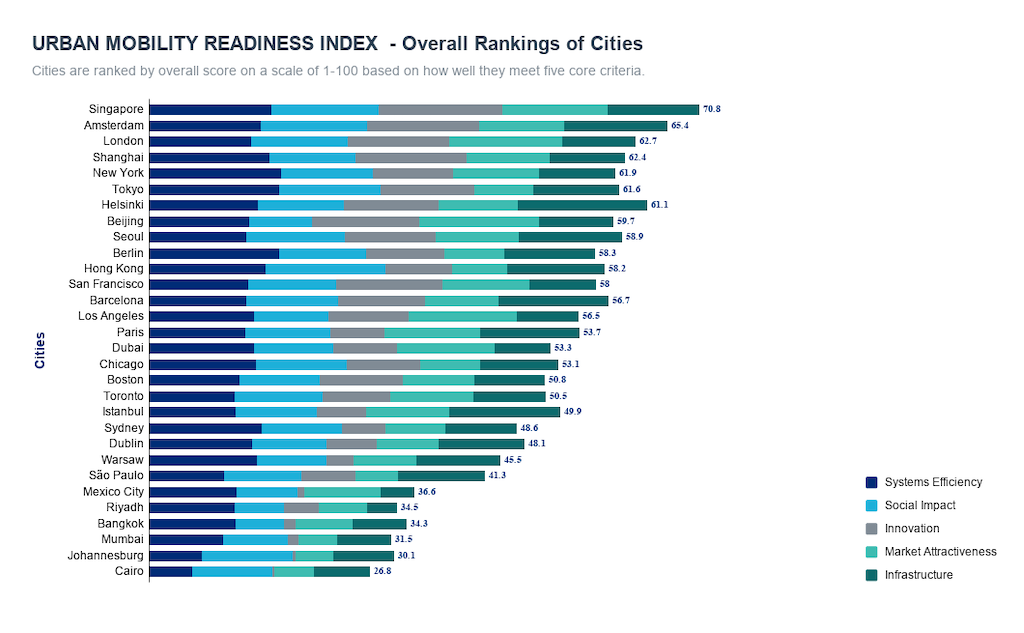 Singapore tops Oliver Wyman Forum's new Urban Mobility Readiness Index, due in part to "an aggressive approach to integrating cutting-edge technology with progressive transportation policies." The index ranked 30 cities on how prepared they are to adopt the latest mobility technologies and what they are doing to reshape urban mobility. 
The top five cities are: Singapore, Amsterdam, London, Shanghai and New York. All "have legacy infrastructure such as public transit systems, a history of sustained investment, rapid technology adoption, an engaged private sector that includes innovative startups and forward-looking policies that aim for growth," according to Oliver Wyman's report on the index, released Tuesday at the Global Mobility Executive Forum in Paris. 
"Cities destined to become tomorrow's mobility leaders are forward-thinking and user-centric," said Guillaume Thibault, an Oliver Wyman partner and one of the creators of the new index.  "They take a data-driven approach and work with the private sector to find solutions."
Please enter a valid email address.
Success! Thank you for signing up.