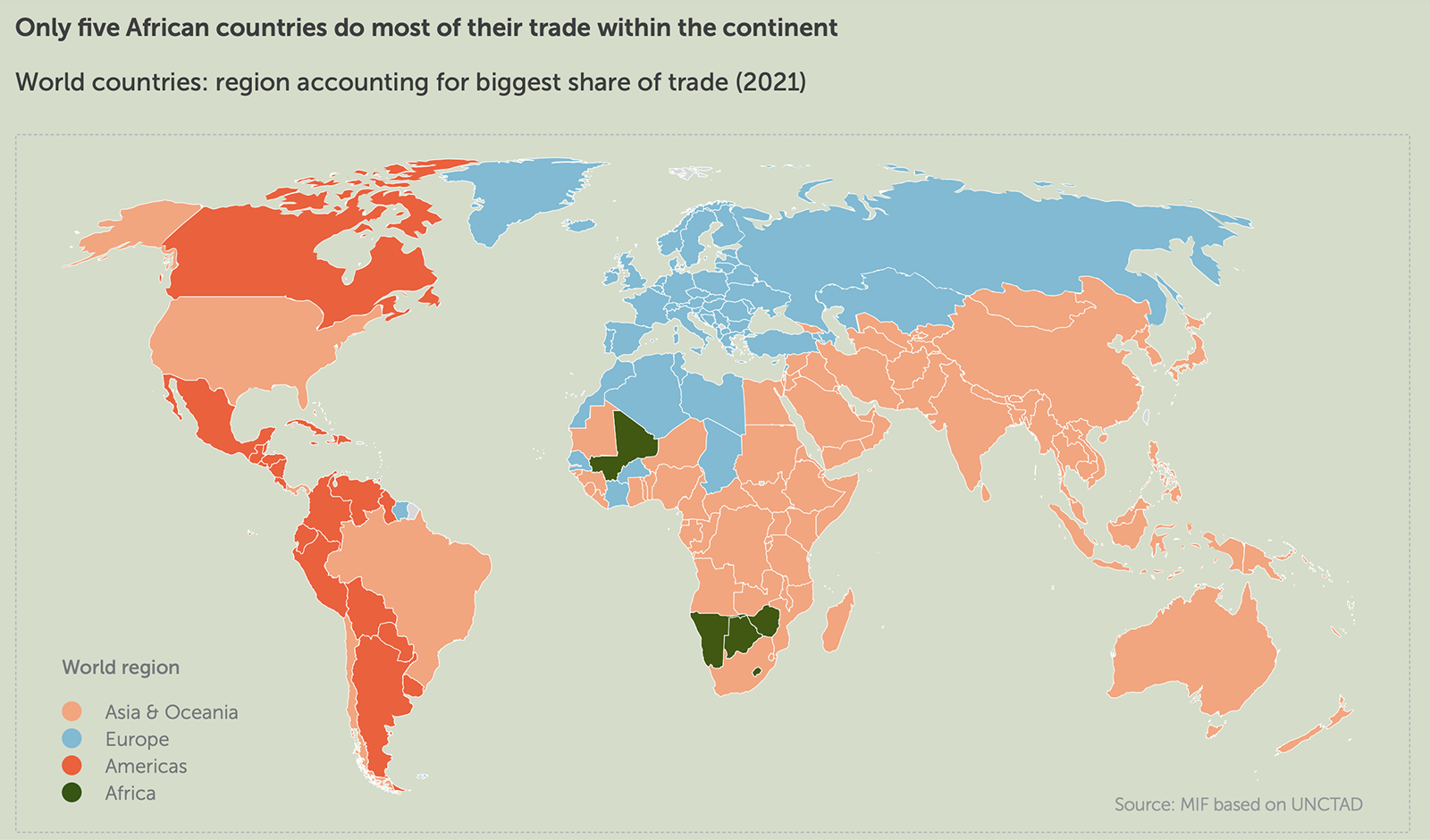 When Africa created the world's largest trading area — the African Continental Free Trade Area (AfCFTA) — in January 2021, it set out to stimulate intra-regional trade and strengthen African economies. Participants hoped to boost intra-African trade by around 40%.  
But the continent is still a long way from achieving its potential when compared to other regions' internal trading numbers. According to the most recent Ibrahim Index of African Governance, most African countries mainly trade outside of the region. Only five African countries do most of their trading in Africa: Mali, Namibia, Botswana, Zimbabwe, and Lesotho.
Intra-continental trade only constitutes around 12% of Africa's total trade, compared to 66.9% in Europe, 63.8% in Asia, and 44.4% in the Americas.
The report underscores the importance of this trade agreement as a mechanism to bolster Africa's resilience: "The dependence on external markets leaves the continent highly exposed to crises and shocks in other parts of the world, as showcased by the impact of COVID-19 and the ongoing Russia-Ukraine war."