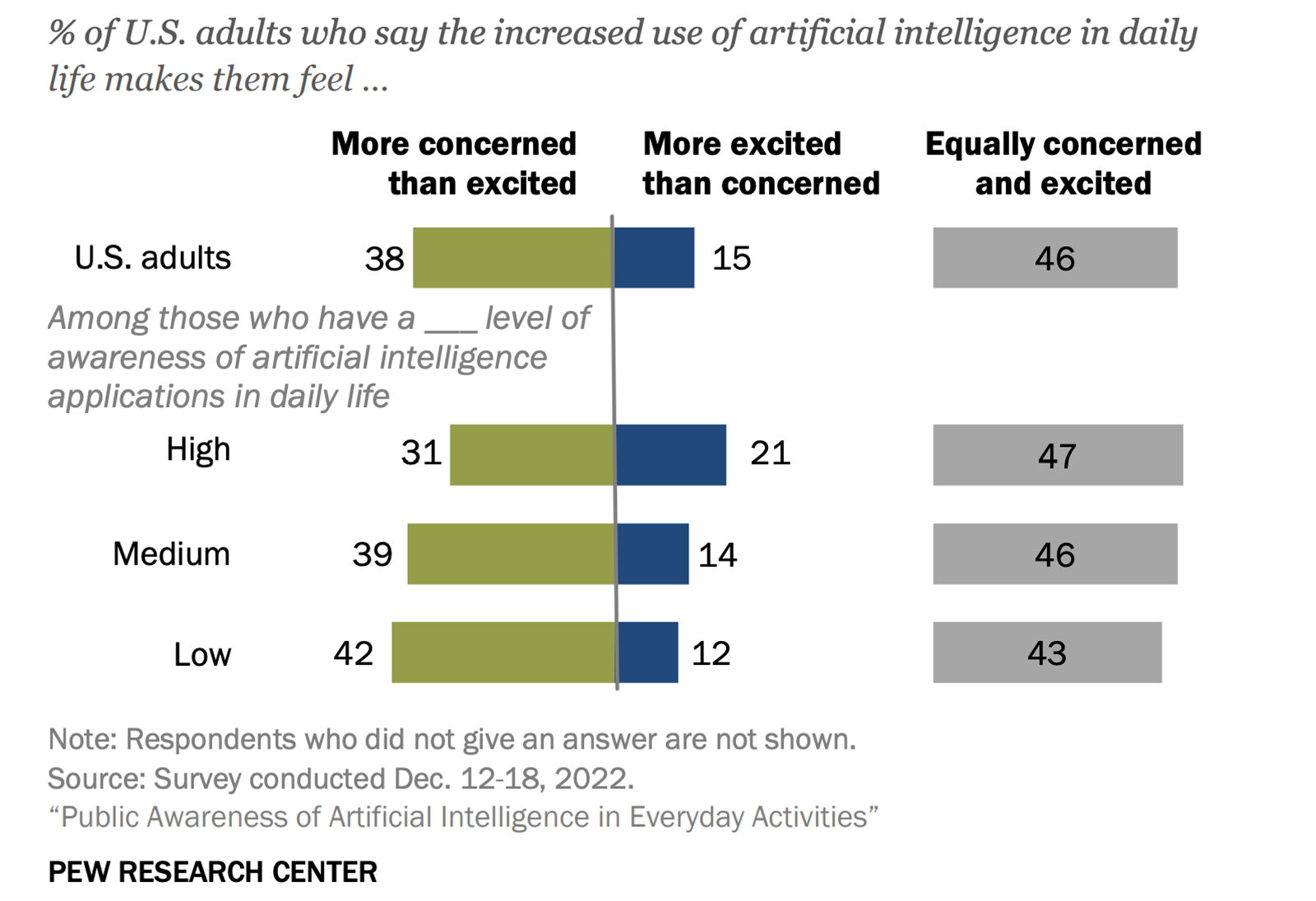 Even before ChatGPT burst onto the scene and into the collective conversation, artificial intelligence has been ubiquitous for anyone connected to the internet. A recent survey from Pew shows how people feel about using AI in their daily life.
The survey found that 38% of respondents said they were more concerned than excited about AI's increased use in daily life, while only 15% said they were mostly excited. The largest share of people, 46%, said they were equally concerned and excited. 
The survey also revealed a disconnect between people's general awareness of AI in their daily lives and their understanding of how it actually is being used. Americans can correctly identify common activities that rely on some form of AI — from product recommendations you see online to music recommendations to wearable devices that analyze exercise and sleep patterns. But only three-in-10 were able to correctly identify all the uses of AI asked about in the survey (there were six total scenarios).