Society
As Demand Soars, Businesses Must Navigate Patchwork of Regulations in the US Cannabis Market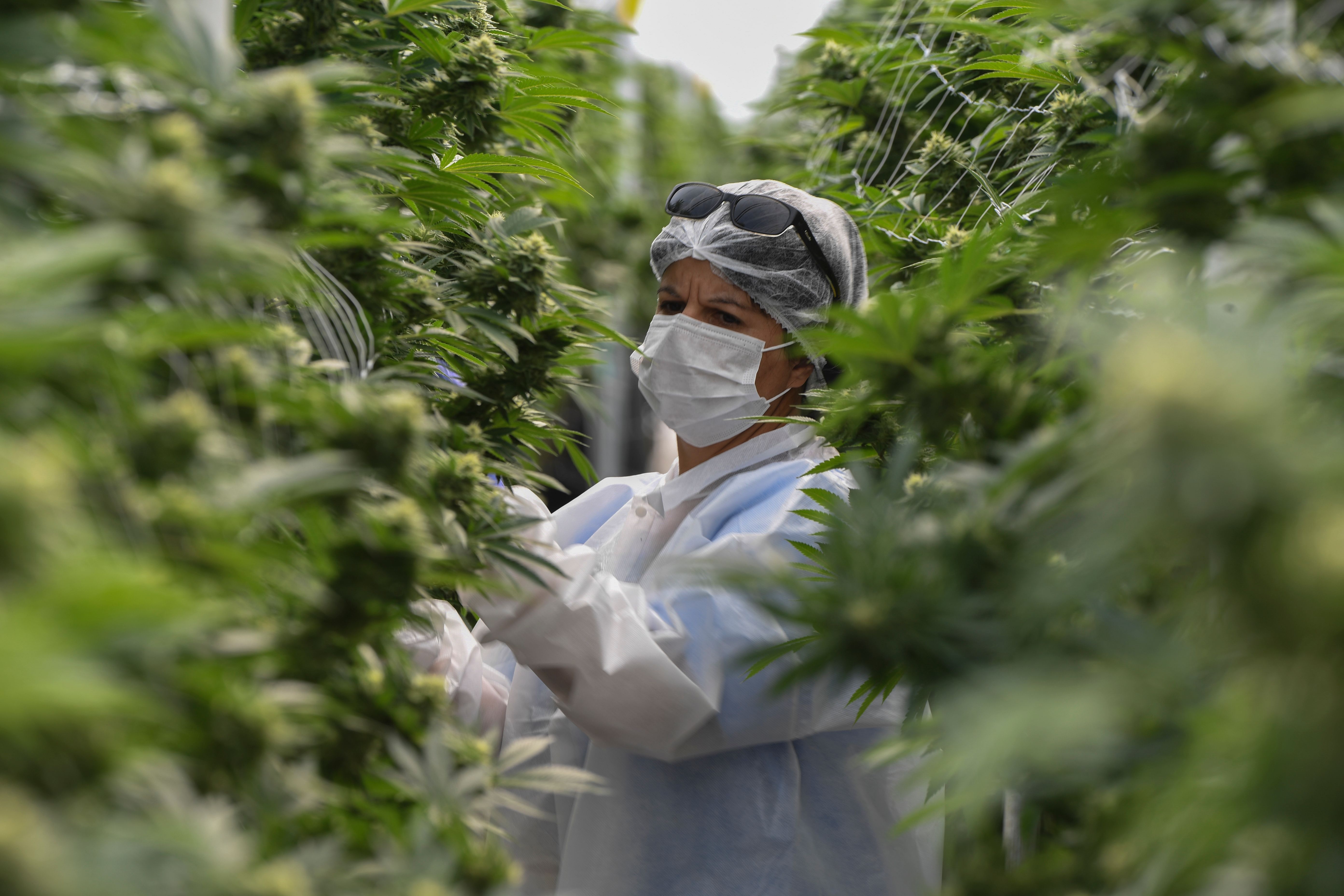 Chocolates. Ground beef. Infused water. Beauty products. Pet treats. The cannabidiol (CBD) market in the U.S. continues to expand, with overall sales expected to top $20 billion by 2024, up from $1.9 billion in 2018, according to a report by BDS Analytics and Arcview Market Research.
It is clear there is consumer interest in CBD, a compound found in both hemp and marijuana. There's also been a surge in claims by CBD advocates that the compound can relieve stress and anxiety, treat chronic conditions and provide a boost to health and wellness. Although many of these claims remain unsubstantiated, it seems CBD products are here to stay. But for the moment, regulations surrounding them in the United States are mired in confusion.
With Growing Interest, Confusion Abounds
CBD derived from marijuana remains a Schedule 1 controlled substance that is illegal to possess or sell under federal law. However, the U.S. Congress recently created a pathway to legalize hemp-derived CBD. The Agriculture Improvement Act of 2018, also known as the 2018 Farm Bill, removed CBD derived from hemp from the list of banned substances identified in the federal Controlled Substances Act of 1971. Hemp-derived CBD had sat for decades on the list alongside tetrahydrocannabinol (THC), which creates the high experienced by marijuana users; removing restrictions on it has laid the foundation for the fast-growing market for CBD products. 
Additionally, during a May 31 hearing this year, the U.S. Food and Drug Administration took a major step when it announced a review of the use of hemp-derived CBD in a mélange of products, ranging from drugs to cosmetics. This review process, however, could take months, and its result remains uncertain. 
However, the federal government has not given the green light for the sale and use of consumer and health products that contain hemp-derived CBD. This has left the issue mired in confusion: Products are being manufactured and have made it onto shelves, consumer demand exists — and yet it is not clear what is legal and what is illegal. 
As Dr. Scott Gottlieb wrote before stepping down as FDA commissioner, the legality of a CBD-infused product "depends, among other things, on the intended use of the product and how it is labeled and marketed."
Confusion Between THC and CBD
A lack of clarity is not holding retailers and restaurant organizations back. Earlier this year, two major national retail pharmacy chains announced their plans to start selling creams, sprays, patches and other products infused with hemp-derived CBD. 
Yet, in addition to uncertain federal regulations, many state governments are still prohibiting both THC and CBD. Changes are afoot, with some states starting to draft regulations for both hemp and hemp-derived CBD. Businesses should proceed with caution: While hemp-derived CBD is no longer illegal, regulators have not yet put their stamp of approval on products infused with hemp-derived CBD.
For businesses and industry groups, this remains a thorny issue that needs to be ironed out at the earliest opportunity. 
A Distinction Between Edible and Nonedible
After the hearing, Dr. Amy Abernethy, the FDA's principal deputy commissioner, acknowledged "the need to further clarify the regulatory framework to reduce confusion in the market." She also argued that CBD needs to be extensively studied to answer pending questions and establish safety thresholds.
In the meantime, edible CBD products, including dietary supplements and other drugs containing the substance, remain illegal as far as the FDA is concerned and will remain so until their health impacts are studied, allowing the agency to reach a decision. The CBD-containing anti-seizure drug Epidiolex remains the only exception, having been approved by the FDA last year.
On the other hand, cosmetics do not require preapproval by the FDA, and cannabis and cannabis-derived ingredients are not among the substances prohibited by the agency in makeup, lotions and similar products.
Almost three-quarters of the U.S. population live in states that have partially or fully lifted restrictions on marijuana use.
While federal regulations continue to be clarified, businesses can find guidance in an extensive Q&A published by the FDA in April.
Confusion Crossing State Borders
Almost three-quarters of the U.S. population live in states that have partially or fully lifted restrictions on marijuana use, which is likely playing a role in increasing interest in CBD-infused products. 
Challenges persist not only for retailers and restaurants that want to sell CBD-infused products, but also for food and beverage manufacturers, especially surrounding transportation of such goods across state borders. 
In May, the USDA clarified that hemp produced in accordance with the 2014 federal farm bill may be transported across states, even if those products were still illegal under state law. But the patchwork of laws and regulations at the federal and state level remains confusing and has caused problems for businesses. 
Last January, for example, a truck traveling through Idaho with 6,700 pounds of hemp on board was stopped by state police, who filed felony drug trafficking charges against the driver. 
Some States Pushing Ahead
Even in states that have legalized marijuana and/or CBD products, the issue might not be as straightforward as one might think, and navigating the regulatory situation remains complex and challenging. 
In these states, a separate regulatory agency may be charged with overseeing the sale of hemp-derived CBD products. 
California is a prime example: While the Bureau of Cannabis Control oversees the sale of CBD-infused products through the regulated medical and recreational marijuana market, the California Department of Public Health, which oversees the state's food and drug laws, has stated that hemp-derived CBD products may not be sold outside the regulated marijuana market until the FDA provides guidance on the lawful sale of these products. 
But, a bill — Assembly Bill 228 — has been proposed to allow hemp-derived CBD products to be sold in California stores to the general public, rather than solely in regulated marijuana retail outlets, even before the FDA makes a federal-level determination. Again, it's a waiting game.
What is clear is that retailers and food and beverage companies can be caught in the middle — on the one hand, they want to provide the products that consumers are clamoring for, but at the same time, they have an obligation to abide by regulations that can be difficult to keep up with and interpret. 
Any business decisions need to be based on a sound understanding of different regulations, and an understanding of the potential risks.