Economy
Asia-Pacific Leads in Global Air Freight Market Share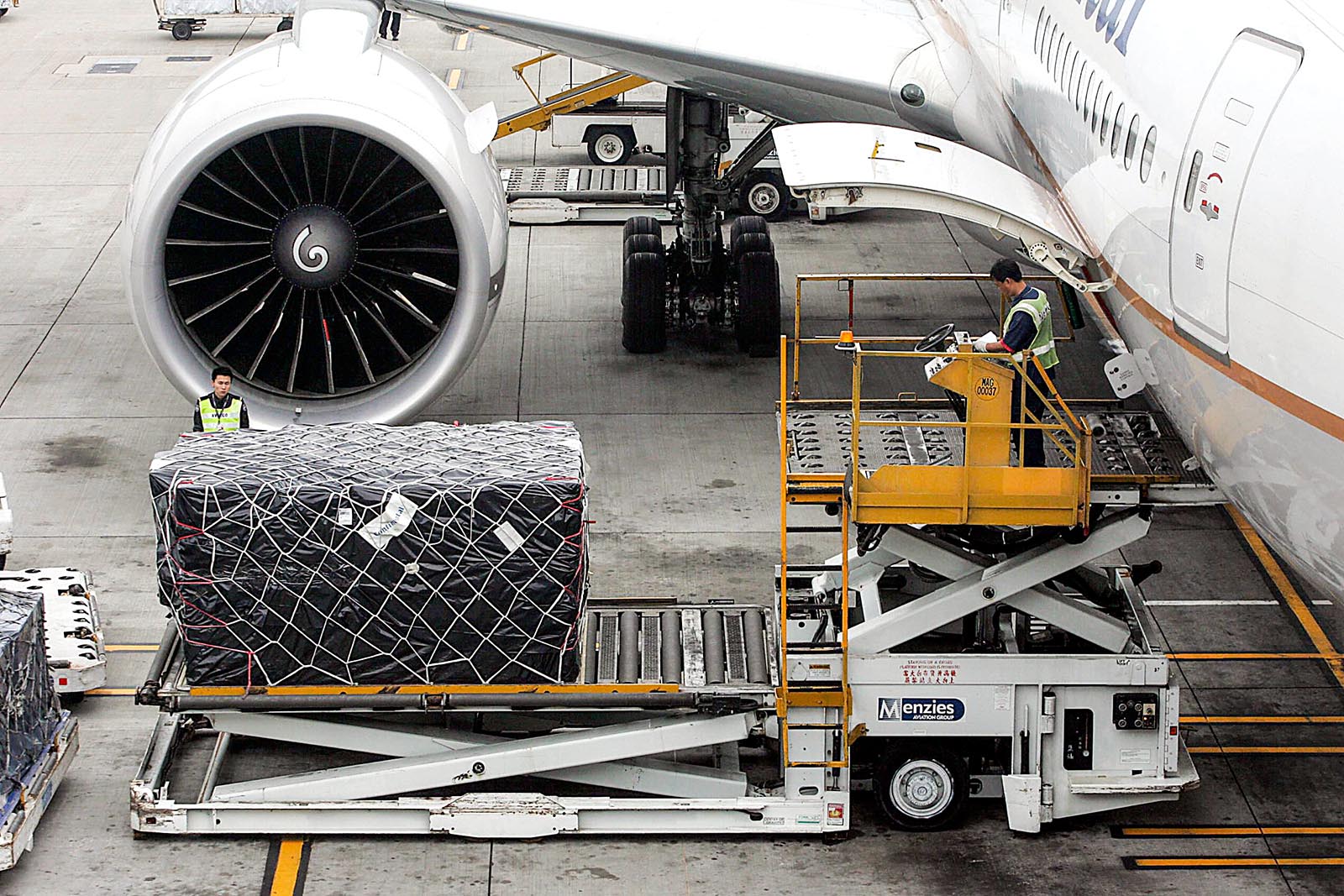 In 2017, global air freight volumes recorded the strongest growth since 2010, driven by a stronger global economy and exports, according to a recent report by the International Air Transport Association (IATA). Globally, the demand for air freight in freight ton kilometers (FTK) terms grew by 9 percent in 2017, more than double the 3.6 percent growth the year before.
The global increase in freight volumes was largely on account of manufacturing in China and Japan due to increased demand for their exports throughout 2017. This was possible due to a surge in economic activity in Europe and continued robust performance from the U.S., the report noted.
APAC Air Freight Carriers Lead Globally
The Asia-Pacific region accounted for 37 percent of the global share of air freight in 2017—almost twice that of North American carriers, which recorded a 20.5 percent share, and comfortably more than Europe as well, which recorded a 24.2 percent share. Asia-Pacific freight carriers recorded 5.6 percent growth in demand for freight volumes in December 2017 compared to 2.2 percent in the same period in 2016.
This contributed to a growth in freight demand of 7.8 percent in 2017 compared to 2016. In addition, there was a capacity increase of 1.3 percent. A boost in Asian foreign investments into Africa resulted in increased direct services between the two continents. Freight ton kilometers flown on this sector witnessed an estimated 64 percent growth in year-on-year terms in the first eleven months of 2017.
Exhibit 1: Historical Breakdown of Global FTK Shares by Region
African Carriers Post Fastest Growth Rate
African carriers, which witnessed a capacity increase of 9.9 percent in 2017, currently hold 1.9 percent in global air freight share. However, they posted the fastest growth in year-on-year freight volumes (15.6 percent) in December 2017 as well as in terms of annual growth in freight demand for all of 2017. African carriers registered a growth in demand of 24.8 percent in 2017, comfortably the fastest growth rate among all regions. Since 1990, this was only the second instance when African airlines were the leaders in global demand growth.
Exhibit 2: Air Freight Market Detail – 2017
Encouraging Signs
2017 witnessed the strongest performance in the air freight sector since the global financial crisis of 2008-2009. Strong growth is expected in the future as well, though IATA observes that similar growth numbers may not be achieved.
"The outlook for air freight in 2018 is optimistic. Consumer confidence is buoyant. And we see growing strength in international e-commerce and the transport of time- and temperature-sensitive goods such as pharmaceuticals," Alexandre de Juniac, IATA's director general and CEO, said in a statement.
While the growth in the coming year will be slower, IATA expects "a very healthy" 4.5 percent expansion of demand. "Challenges remain, including the need for industry-wide evolution to more efficient processes. That will help improve customer satisfaction and capture market share as the expectations of shippers and consumers grow ever more demanding," he added.