Society
Asian Economic Growth Threatened by Human Capital Concerns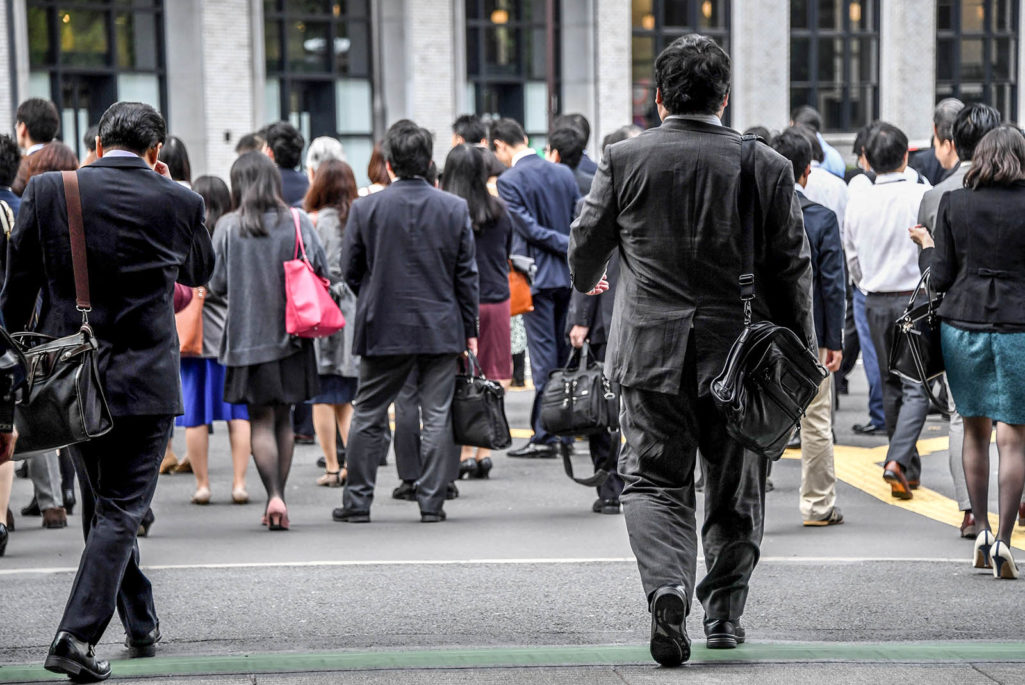 Although emerging markets in Asia continue to lead growth for most multinational companies, businesses face multiple challenges to sustain their momentum as the rise in anti-globalization rhetoric slows the removal of barriers to trade.
One of the critical challenges relates to issues with the talent pipeline, which ends up constraining managers' ability to hire the right people.
With exponential growth in mobile telecommunications penetration and other technologies across Asia, the region is ripe for a "digital leapfrog" to a higher level of development—yet optimism about growth in the region is undermined by perceived workforce complexities.
Asian Labor Force Dynamics
The increase in labor participation rates across Asia has brought the challenge of managing a multi-generational workforce. While there is a large, young population entering the workforce in some countries, such as India and Indonesia, the average age of mid-level employees in Japan and South Korea is 45. Demographic shifts will continue to reshape the Asian workforce as a result of longer life spans, falling birth rates and smaller families.
Moreover, the lack of gender parity in the workforce is also a concern in Asia. At the executive level, for example, female representation in Asia will only reach 28 percent by 2025, which is lower than the projected European average of 37 percent, according to Mercer's When Women Thrive report.
Asian companies need to do a lot more to embed gender diversity into business processes, creating a culture conducive to career advancement for women. Hiring more women at middle and senior executive levels for new and replacement positions is one way to check the current imbalance.
According to an International Labour Organization report, roughly a third of the potential workforce globally is not working owing to a range of cultural and societal factors. Many companies that have performed well have designed their human resource policies to suit the diverse socio-cultural norms they encounter in different countries and workforce segments.
Relative competitiveness is a key issue. The World Economic Forum put Japan and Singapore 4th and 13th respectively in its 2016 Human Capital Index, which ranks countries' human capital strengths based on their education and health infrastructure, labor participation and the presence of an enabling environment. However, the study also found that many Asian countries have a less-than-ideal workforce supply. India, for example, was ranked 105th of the 130 countries studied, with Indonesia 72nd and China 71st.
Companies looking for specific skills will have to invest in mobilizing workers from elsewhere.
What this Means for Companies
This has important implications. Availability is not the same as employability. For example, only a small fraction of the millions of engineering graduates entering the workforce in India will have the relevant skills for many employers.
In addition, companies looking for specific skills will have to invest in mobilizing workers from elsewhere, or in training and development to make the local workforce competent in the skills required. A project such as a new pharmaceutical research and development center in Southeast Asia might require companies to bring in specialized resources from Europe or North America, or to pay a premium to hire the limited talent available in the region.
In the last five years, Asia has witnessed buoyant growth in hiring and average salary increases. However, this is beginning to change, with a majority of companies reporting no change to existing headcounts, according to Mercer's recent Compensation Planning 2017 survey.
In addition, labor costs have been rising faster than productivity growth in most Asian economies. In India, for example, the average annual compensation growth rate is about three times the labor productivity growth rate. Similarly, in Singapore, the average salary increase in 2015 was about 4 percent, while productivity growth shrank by 0.1 percent. This could imply added pressure on margins for companies doing business in Asia.
Strategies that Work
Progressive companies are looking at customizing their overall "employee value proposition" to suit individual workforce groups, rather than taking a more traditional approach to pay. For instance, they focus on providing cash-in-hand and training and development for millennials—people who became adults around the year 2000—and retirement plans, health insurance coverage and long-term saving instruments for employees who are over 40. The cost of elderly healthcare in the region is rising, and some Asian companies are providing parental health coverage as a retention tool for the millennial workforce, particularly in the technology industry.
As these trends suggest, younger workers tend to "opt-down" on health coverage in favor of cash when given a choice. Older workers prefer "topping-up"—paying a premium from their own pockets for subsidized health coverage for themselves and their families.
Companies are also looking at pay structure. To dissuade executives from excessive risk-taking, particularly in the banking sector, companies are recalibrating "pay-for-performance" compensation structures to provide more stable basic pay with reduced year-end bonus payouts.
To foster better cross-pollination of skills and encourage increased mobility of talent, companies are also creating regional rotational programs coupled with short-term assignments with a learning focus. Even though Asian governments have done well in recognizing the need to upgrade the framework for tertiary and vocational education, there is still a need for companies to invest in skill development. There are some great examples across Asia of progressive companies providing skill-based education through public-private partnerships to augment learning at the undergraduate level.
Companies are beginning to use workforce data and analytics to develop strategic workforce plans, based on future skills requirements. This has caused a gradual shift away from a formulaic approach toward how basic pay is set and bonus pools funded. Many companies are adopting performance measures that attempt to limit the tendency of executives to take risks to drive up stock price in the short-term, focusing instead on encouraging long-term value creation.
In this era of increased economic volatility and technological disruption, Asia presents both an unprecedented challenge and an opportunity from a workforce standpoint. To harness the human capital of the region, companies must move quickly to adapt to the rapidly evolving needs of the diverse workforce and develop a more dynamic and flexible approach to how they hire, motivate and retain their people.
They may even have to play a more active role in collaborating with other stakeholders including governments and academia, to shape the educational curriculums of the future and create a culture of diversity and inclusion. As technology reshapes the Asian business landscape, we may even see innovation emerging from Asia for workforce strategies worldwide.
A version of this piece first appeared in the Nikkei Asian Review.