Economy
Blue Economy: Taking Charge of a New Frontier in the Indian Ocean Region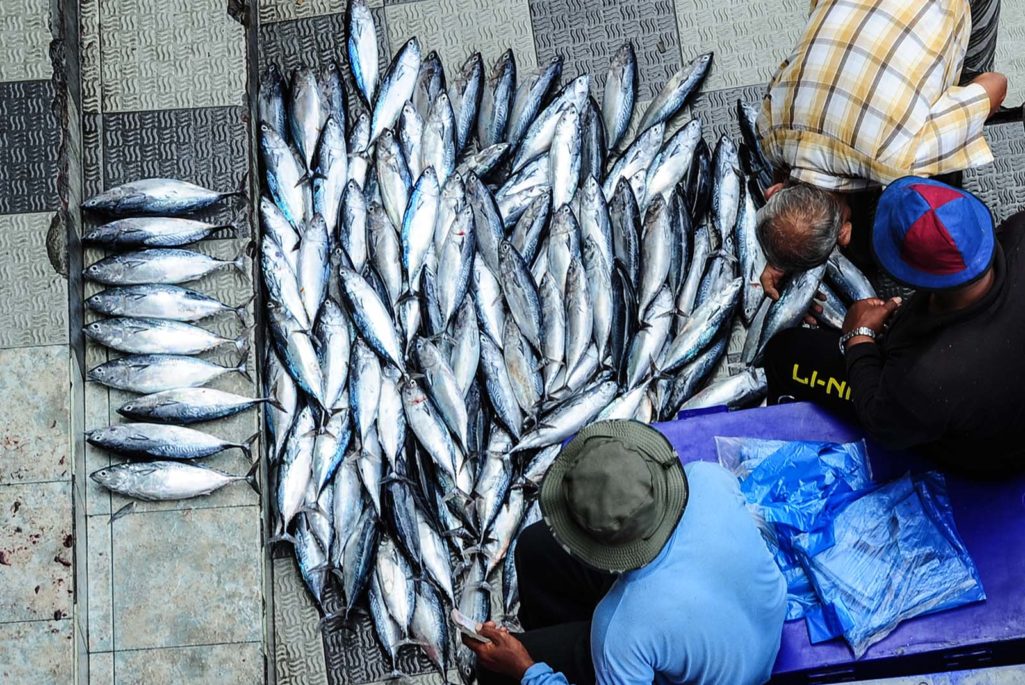 In many respects, the blue economy is the new frontier for the Indian Ocean Rim Association (IORA) member states, all of which are coastal or island states. IORA is an ideal platform to encourage member states to cooperate and share their experience and expertise in harnessing the massive potential of the blue economy. However, current governance and management of marine and coastal ecosystems does not necessarily inspire confidence. The challenges facing the Indian Ocean region include:
Climate change, including ocean acidification, sea surface temperature change, the rising of sea levels and high-impact natural disasters
Pollution from coastal areas that are highly populated
Overfishing and illegal unreported and unregulated fishing
Piracy, drug trafficking, human trafficking and other forms of transnational crime.
A "blue economy" is vital to a thriving "green economy," a core aspect of the UN Conference on Sustainable Development 2012 and Rio+20, which focuses on growth in income and employment driven by public and private investments that reduce carbon emissions and pollution, boost energy and resource efficiency and prevent the loss of biodiversity and ecosystems. The blue economy takes this one step further: It advocates that a green economy will not be possible unless the seas and oceans are a key part of these new business models.
The first Blue Economy Conference for member states of IORA, held in Mauritius in September 2015, set as its priorities the development of fisheries and aquaculture, renewable ocean energy, seabed exploration and minerals as well as seaport development and shipping.
The conference concluded by committing to:
the sustainable use of marine resources
cooperation in data collection on the ocean environment
sustainable development of the ocean economy
the empowerment of women
focusing on micro, small and medium enterprises
creating a favorable business environment
The total amount of revenue or so-called "gross marine product" derived from the oceans amounts to $2.5 trillion.
Global and Regional Sustainable Development
The total amount of revenue or so-called "gross marine product" derived from the oceans amounts to $2.5 trillion. This essentially makes the ocean the seventh largest economy in the world. As such, Sustainable Development Goal 14 deals with the "conservation and sustainable use of the oceans, seas and marine resources for sustainable development." Among the targets are reducing pollution, protecting marine and coastal ecosystems, minimizing the impacts of ocean acidification, regulation of harvesting and ending overfishing as well as illegal, unreported and unregulated fishing. By 2030, the target is to increase the economic benefits to Small Island Developing States and least developed countries through the sustainable use of marine resources, including sustainable management of fisheries, aquaculture and tourism.
The start of African Union Summit held in Johannesburg, South Africa on June 8, 2015, coincided with World Oceans Day. Member states of the AU expressed the need to improve Africa's relationship with the seas and recognized that healthy oceans and the prosperity and security of people (especially women) are intertwined.
AU Agenda 2063 aims at "a prosperous Africa based on inclusive growth and sustainable development." This includes the continent's blue economy: It outlines that "Africa's … ocean economy, which is three times the size of its landmass, shall be a major contributor to continental transformation and growth." Further, one of the goals of the AU's 2050 Integrated Maritime Strategy is to encourage states to create a blue economy that would foster wealth creation through coordinated and sustainable maritime industries such as fishing, shipping and resource extraction. The AU has also declared that 2015 to 2025 will be Africa's "Decade of Seas and Oceans."
In the Southern African Development Community, the importance of taking a broad approach to ocean governance and sustainable development offers crucial lessons for other oceanic states. The Benguela Current Convention—signed by South Africa, Namibia and Angola in 2013—encourages coordinated policy-making that does not limit countries to only considering their own maritime territories, but also prioritizes holistic environmental perspectives on (human) security.
From civil society, action has come from the Global Ocean Commission's 2014 report, From Decline to Recovery: A Rescue Package for the Global Ocean, as well as The Economist's Third World Ocean Summit 2015. The latter summit included a keynote address by Nkosazana Dlamini-Zuma, chairperson of the AU Commission. Her message was clear: Achieving a balance between ocean health and economically sustainable development is challenging but necessary. Many parts of the oceans are threatened and need protection, but essential changes are only likely to occur if the oceans are also valued as a source of future African prosperity.
New Thinking
New thinking and an integrated approach are needed to further the goals of the blue economy. International and regional organizations such as the UN and AU must continue to encourage member states to seriously consider and contribute to improving ocean governance.
Ultimately, it is at the national level where action is most needed. The island states of Mauritius and the Seychelles are implementing their own blue economic policies, and encouraging lessons can be learned from them. In South Africa, the Department of Environmental Affairs leads Operation Phakisa, which aims to develop a local ocean economy that would contribute billions of rands to the country's GDP and create thriving maritime industries. South Africa's challenge is to ensure that implementing Operation Phakisa does not further harm our oceans.