Society
Booming Health Care Industry in India is Not All Good News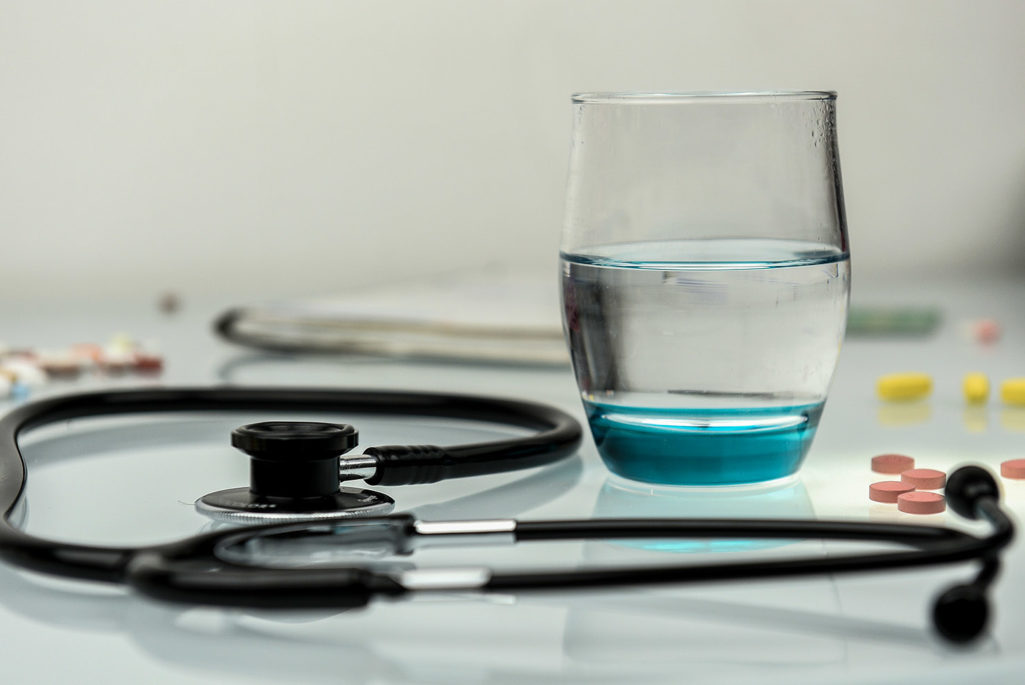 The growth of India's health care sector is being driven by a rise in both infectious and chronic diseases. Chronic diseases have overtaken infectious diseases in terms of morbidity and mortality data.
Some communicable diseases once thought to be under control, such as dengue fever, viral hepatitis, tuberculosis, chikungunya, and pneumonia, have resurfaced and developed a resistance to more potent drugs. This troubling trend can be attributed in part to substandard housing, inadequate water, inadequate and inefficient sewage and waste management systems, a crumbling public health infrastructure, increased air travel and movement of populations across borders.
The Numbers
An increasing number of Indians are now adopting unhealthy lifestyle habits and consuming diets that are high in fat and sugar. The country is experiencing a rise in lifestyle-related diseases such as hypertension, cancer and diabetes. More so, due to demanding schedules, high stress levels and performance-linked perquisites in the private sector, nearly 85 percent of employees in the private sector are afflicted with lifestyle-related, chronic diseases. For example, India is the world's second-largest consumer of tobacco, resulting in high rates of cancer, including the largest numbers of oral cancer in the world.
According to a survey of 1,250 corporate employees across 150 companies, 42.5 percent of respondents suffer from depression or general anxiety. Obesity is the second hard hitting disease that was observed in 23 percent of the respondents. Obesity alone can adversely impact occupational morbidity, mortality and injury risks that can further affect workplace absence, disability, productivity and health care costs. High blood pressure and diabetes are the third- and fourth-largest prevailing diseases with shares of 10 percent and 8 percent respectively. Spondylosis, heart disease, cervical, asthma, slip disk and arthritis are other common diseases among corporate employees. Two percent of the capital spent on workforce is lost to disability, absenteeism and poorer attendance arising from chronic diseases.
Increasingly, employers are recognizing that chronic diseases are a growing threat to their employees.
How are Organizations Responding?
Increasingly, employers are recognizing that chronic diseases are a growing threat to their employees. As a result, employers are looking at ways to reduce health care costs of employees while creating a culture of health. Chronic health problems have something in common apart from their devastating effects: Many of them are preventable.
Surveys show that human resources (HR) managers are now offering preventive health care services to employees. However, most of these are offered on an ad hoc basis—for example, gym memberships, annual health checkups, healthy eating at workplaces, weight loss programs and health talks. Such programs have little or no impact on health risk mitigation and hence do not provide corporates with a sustainable strategy toward cost containment. HR professionals are also not making a concerted effort to collect and integrate data points from multiple sources that can help measure baselines and thereby outcomes.
A few targeted programs, such as cancer care, diabetes prevention programs and pregnancy care programs, have been successful. Concepts such as having live interactions with celebrity fitness icons/life coaches have helped to increase engagement, for instance. Certain programs, when delivered at home and when they involve spouses and partners, have shown positive outcomes.
Some of the program formats may be offered earlier, but just by enhancing the delivery model by means of a web portal or mobile app can make the engagement far deeper and, in the process, ensure a higher uptake because of the ease of use and navigation.
For example, a nutrition management program offered through a team exercise of a cooking competition, where a farmer's market is created for employees to purchase their own ingredients and score on criteria like caloric count, presentation, nutrition value and the like, can make such exercises far more enjoyable and engaging.
Another important touchpoint is the on-site clinic/medical center, usually implemented to comply with occupational health and labor regulations. Due to the focus on occupational health, on-site clinics are not connected with other health and wellness strategies offered to employees. Currently this is being underutilized, offering only primary care, and corporates are not analyzing any data that is recorded here. Clinics could become a hub of all health and wellness needs and deliver far more value to employees.
Steps to Take
Creating an impact on outcomes and risk reduction requires more behavior modification programs that can be sustained over the long term. These programs need to be visualized as an investment to cap costs and not as an increase in the health care spend for companies.
HR professionals should commit to pursuing and investigating the wealth of health and behavioral data available to help them determine whether to eliminate or refocus existing programs. They should also look beyond market studies and industry benchmarking. An effective health and wellness program must be targeted and relevant to an organization's workforce.
Health and wellness frameworks should be planned and customized in an integrated way that delivers on specific objectives. When programs are fragmented, their effectiveness diminishes or vanishes.
Additionally, leveraging data for better decision-making, maximizing spend for ongoing health care programs and creating a sustained health and wellness strategy will be the key focus for Indian companies in the years to come.
The need for employee wellness programs is further highlighted when viewed against the backdrop of the rising burden of noncommunicable diseases in India, which now account for 53 percent of total deaths.
Employee wellness programs are an economic imperative for companies and a strategic priority for India, given the heavy contributions of the private sector to the economy.