Environment
Can India See Growth Without Damaging its Environment?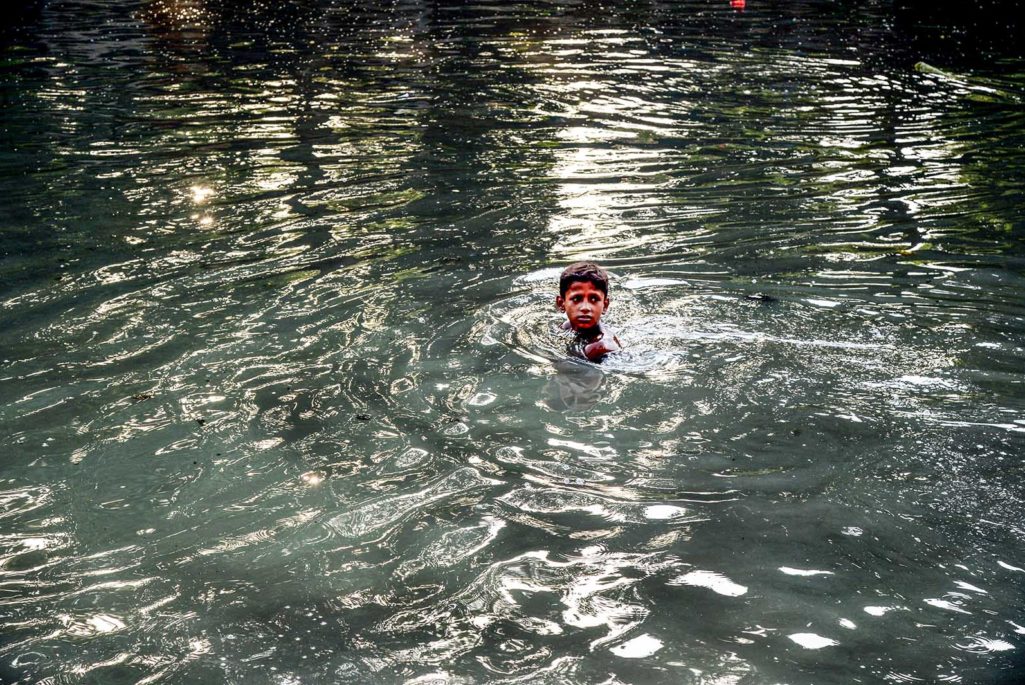 A report from the High Level Committee (HLC), set up by Indian Prime Minister Narendra Modi to review a wide range of environmental issues and policies, represents a fundamental shift away from prevailing regulatory practices and current law, according to several detailed appraisals.
The prevailing system of environmental governance theoretically demands technical competence in regulatory agency decisions, tested by public approval. In practice, however, this is rarely the case and serious gaps exist. There is, in general, an acute lack of transparency and accountability in environmental decision-making.
Over decades, gross neglect in attending to these governance gaps has contributed to widespread neglect of the environmental quality in India. This is evident in the pollution of rivers, streams and the air across the country. There has also been a substantial loss of biodiversity and sensitive ecosystems in recent decades, which has irreversibly impacted the "natural capital" of the country. To address this situation, global experience suggests that the state needs to play a strong role and push for transparency in decision-making, deepen democratic processes and incentivize progressive corporate behavior. As former Indian Environmental Minister Jairam Ramesh suggests in his recent book Green Signals: "India simply cannot afford to follow the conventional 'grow now, pay later' model of development that has been adopted by other countries, including China."
One HLC proposal is that environmental governance must rely on a self-certification approach, on the principle of "utmost good faith" in "voluntary self-disclosure" by project proponents and investors for the ecological, environmental and social impacts of their projects. The Committee claims that "the present monitoring regime is heavily dependent on field verification through 'inspectors'" and that the "cause of environment preservation is not adequately met by the present monitoring methods." However, India spends less than 1 percent of its annual budget on the Ministry of Environment, Forest and Climate Change, casting doubt on whether the department will be able to evolve its current practices.
The Parliamentary Standing Committee on Science and Technology, Environment and Forests reviewed the HLC Report and held that "the Ministry of Environment, Forest & Climate Change, instead of proceeding with the implementation of the recommendations contained in the [HLC] Report, should give due consideration to the views/opinion and objections raised by stakeholders including environmental experts" in effect emphasizing the undemocratic and nontransparent process by which the report was compiled.
Governance gaps have contributed to widespread neglect of the environmental quality in India.
The Parliamentary Committee was clear that accepting the recommendations "would result in an unacceptable dilution of the existing legal and policy architecture established to protect our environment." In fact, it stated that the "Committee whose constitution and jurisdiction are itself in doubt, has been used to tinker with the established law and policy" and expressed serious doubts about the competence of the HLC. It further asked the government to repeat the exercise with transparency, deep democracy and enlisting credible experts "so that the recommendations are credit worthy and well considered which is not the case with the recommendations of High Level Committee under review."
The Environment vs. Economy Tussle
While the ruling administration has not been clear on the acceptance of the HLC, the  Ministry of Environment, Forest and Climate Change has begun implementing certain recommendations. For example, highways, or "linear" projects, and defense projects within 100 kilometers from the border do not need to conform to rigorous environmental review norms which were previously mandatory. Forest diversion clearances that require prior consent of forest Panchayats (elected bodies at village level) has been whittled down, thus diluting a key guarantee of the historic Forest Rights Act, 2006 which was enacted to protect rights of indigenous and forest dwelling communities.
Separately, Prime Minister Modi's business friendly pitch to "Make in India" involves aggressive promotion of extensive industrial corridors and "smart cities." Such mega-projects demand diversion of large tracts of farming and forest lands, the widespread destruction of ecologically sensitive ecosystems, and associated involuntary displacement of hundreds of communities. Widespread discontents have begun to emerge about this enclave model of economic development.
Credit Suisse recently reported that 58 percent of India's wealth is held by just 1 percent of the population. An analysis of the wealth gained by India's ultra-rich reveals that investments in the extractive sector are a major contributor, not innovation or services. This means India's wealthy are contributing to substantial environmental damage, and the benefits aren't accrued by a majority of its population. Such gross disparities tend to create serious discontents in any society. This is neither good for business, nor does it contribute to building a climate of opinion that can effectively tackle the challenges imposed by global warming.
What Can Indian Business Do?
In this climate, what can Indian businesses do to advance ecological and economic security? First, the prevailing attitude of considering environmental concerns as a handicap to business must go. This entails a willingness to comply with environmental regulations. This can unleash positive responses from the public in support of corporate interventions in addressing prevailing environmental and social problems.
Second, today's environmental challenges are extremely complex and require complex responses. They cannot be addressed with the traditional top down model or merely technical fixes. Whether it is tackling waste management or building infrastructure that serves public needs equitably, the approach has to respond to local community needs and choices.
Finally, environmental and social concerns cannot be addressed with tokenism. They need to become integral to entrepreneurship.