Environment
Can Renewables Help Asia Cope with Rising Pollution?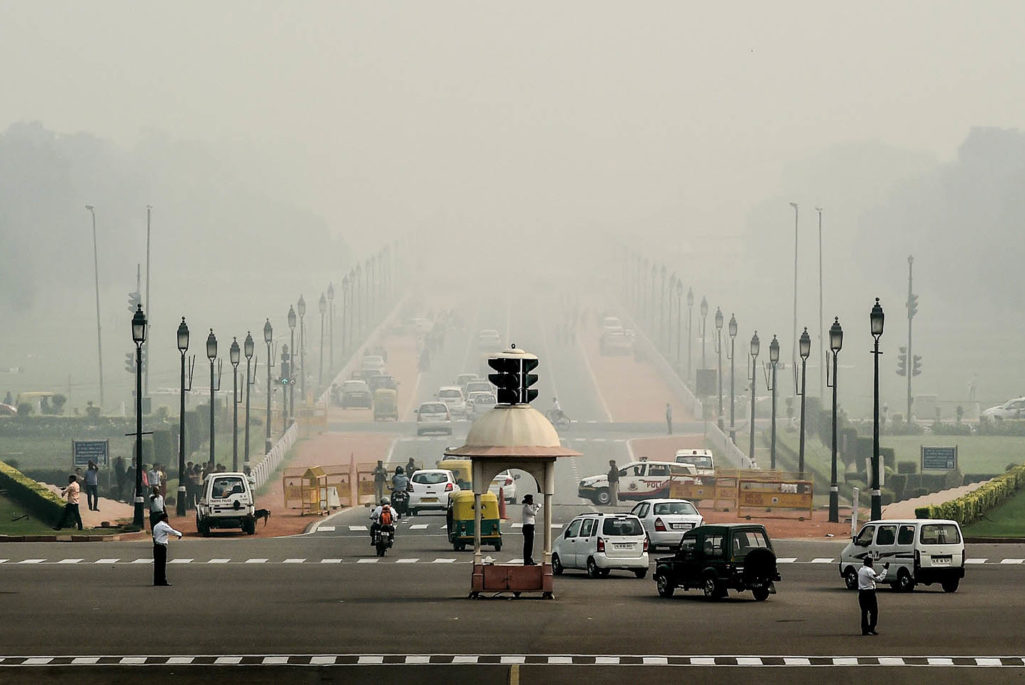 Developing Asian economies—particularly China and India—have witnessed strong economic growth over the past few decades. Such growth has increased the demand for fossil fuels, resulting in a rapid increase in the levels of pollution—jeopardizing the health of their citizens.
According to a recent report, the two countries fare particularly poorly when average annual pollution concentration is considered—which "denotes population-weighted averages to give increasing weight to areas in proportion to population."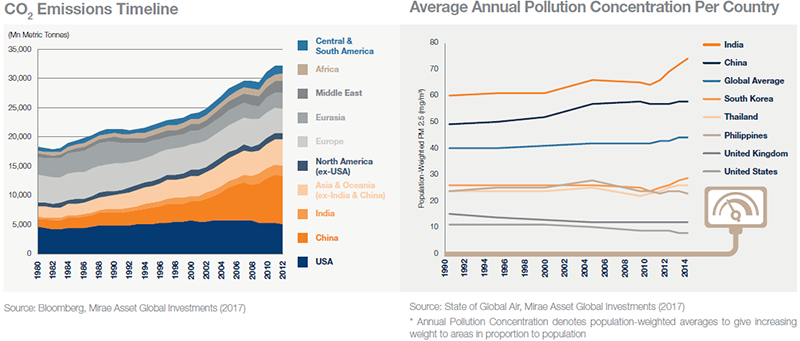 Cities: Centers of Pollution
The report states that high levels of pollutants in cities across emerging markets are impacting longevity. In fact, the 20 most polluted cities in the world are all from the developing world, and 14 of them are from India and China alone. While Zabol in Iran has the dubious distinction of being the world's most polluted city, tier-two Indian cities such as Gwalior, Allahabad, Patna and Raipur are not far behind. New Delhi, the Indian capital, ranks 11th on this list. The Chinese cities on the list of the 20 most polluted cities globally include Xingtai, Baoding, Shijiazhuang and Handan.
Owing to this, Asia is faced with higher mortality rates arising from pollution, with the region making up 65 percent of the 83 million years of life lost to outdoor air pollution, according to the report.
Unhealthy Energy Mix
One of the chief causes of the high levels of pollution is the growth in electricity consumption in Asia and its growing share of global electricity consumption. For example, Asia consumed about 10 percent of electricity globally in 1965, but the region's consumption demand has since surpassed 40 percent of the global share.
More pertinently—and perhaps worryingly—more than 80 percent of global energy is obtained from fossil fuels, with a historical bias toward the more carbon-intensive fuels such as carbon and oil, with natural gas only becoming a more prominent source in recent years.

Unfortunately for Asia, coal remains a major source of electricity supply across the region owing to its relatively easy availability and the lower costs. The region is expected to continue generating electricity from coal in the years ahead as it looks to power its economic growth. Over the last decade, for instance, China has seen more new coal power installations in gigawatts than the rest of the world put together. In recent years, India has been a distant, but comfortable, second.
That said, China has emerged at the forefront of renewable energy installation. Chinese authorities are cognizant of the need to change the country's energy mix and there has been a drive to generate more power from renewable sources such as wind and particularly solar. Declining costs associated with renewable energy are also playing a key role in boosting renewables, but all stakeholders involved have a key role to play.