Economy
Cash Transactions Still Reign Supreme in Asia-Pacific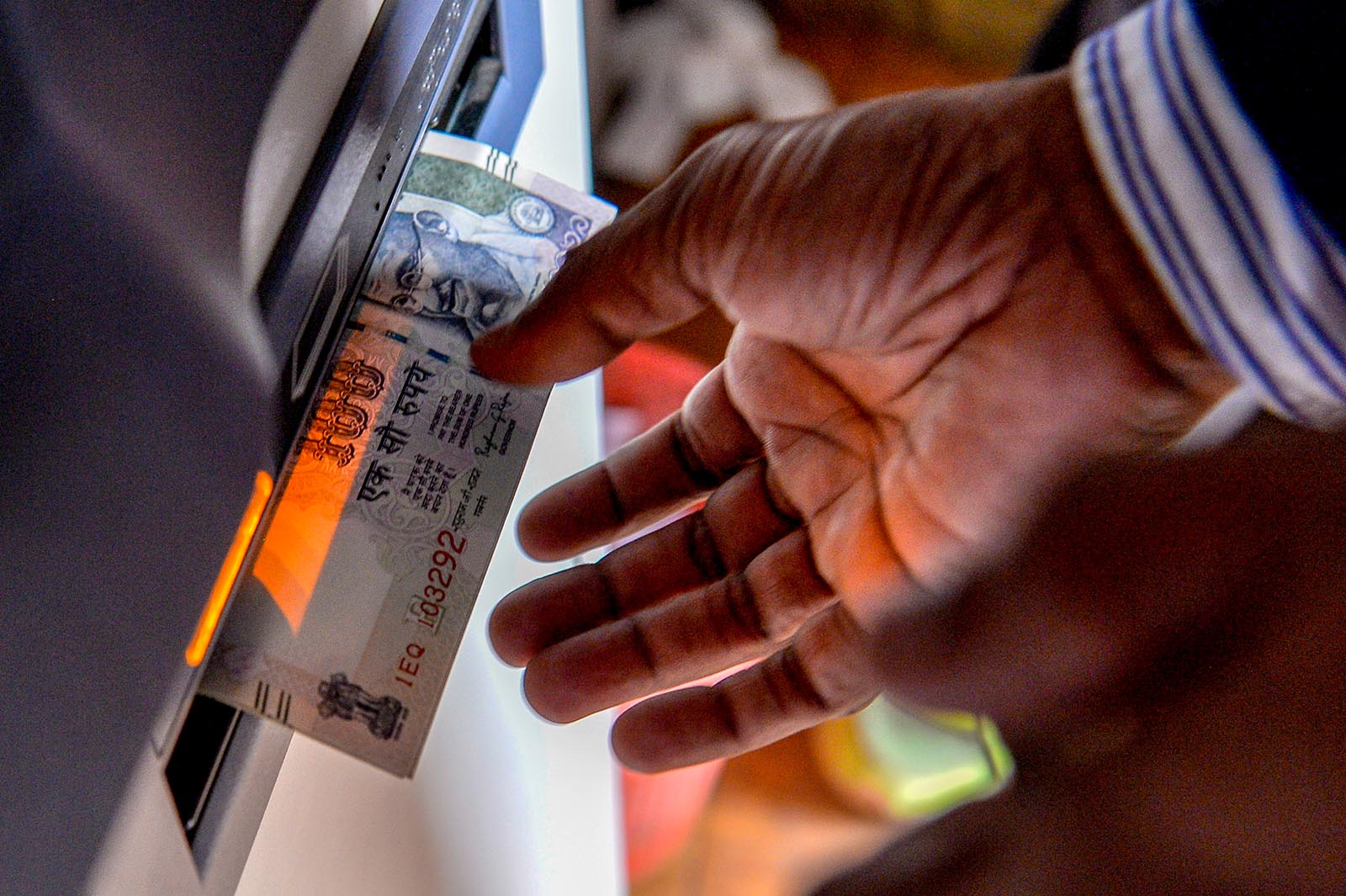 Countries worldwide are making serious attempts to encourage the large-scale adoption of digital payments. And while this trend is making steady inroads, cash is still the preferred medium of exchange, particularly in the Asia-Pacific region.
"As much as $5.6 trillion in cash was exchanged between consumers and merchants in the region in 2016, and that figure is expected to reach $8.5 trillion in 2021," according to a recent report, the PYMENTS.com Global Cash Index. Although digital payment systems are gaining popularity, the socioeconomic and cultural diversity in the region means that certain countries are more likely to embrace digitization than others.
Within the region, India and China are the biggest users of cash, while Japan and South Korea are least dependent on cash. Although the amount of cash withdrawn in a country as a share of its annual GDP is set to decrease slightly by 2021, the rankings of countries by cash use is expected to remain unchanged.
Exhibit 1: Cash Share* Projections in the Asia-Pacific by 2021
China's Digital Payment Adoption Will Impact Regional Trends
China ranks second only to India in the use of cash. The country has a wide population base with a significant urban-rural divide, resulting in a huge economic and technological gap between its urban and rural populations. While the uptake of digital payments has picked up in urban China, it has yet to penetrate the rural population. As a result, China's overall cash share is a modest 36 percent.
Payments made via QR codes, WeChat Pay and Alipay are becoming increasingly common in China, however. In fact, in 2016, China's mobile payments market volume doubled to $5 trillion. China controls 48 percent of the region's GDP, followed by Japan and India at 24 percent and 14 percent, respectively. As it enjoys the largest GDP share in the region, China's embrace of digitization will impact the entire region's numbers significantly.
Singapore Reluctant To Switch from Cash
Singapore is widely recognized as a tech hub—however, its general populace has been reluctant to adopt digital payment systems. Prime Minister Lee Hsien Loong "even devoted a portion of his 2017 National Day Speech toward encouraging citizens and businesses to embrace electronic payments," according to the Global Cash Index. One reason for this trend could be the proliferation of numerous payment systems, with no one system being the most widely used. Local business and consumers are therefore hesitant to invest in a system they fear may only exist in the short term. As a result, notwithstanding the availability of several options, Singapore's citizens still remain committed to cash, with an overall cash share of 16.7 percent—much higher than in Japan, Korea and Australia.
Regional Trends
Between 2016 and 2021, the Asia-Pacific's median cash share will have registered a 2 percent decrease—from 14 percent to 12 percent. It is estimated that India will reduce its cash share from 49 percent to 46 percent during this time period while Japan, South Korea and Australia will witness declines from 3.4 to 1.9 percent, 4.1 to 3.5 percent and 11.2 to 8.4 percent, respectively.
"As digital technology continues to proliferate," write the report's authors, "alternative payment options will slowly take on a larger role in national, regional and global economies." However, cash use will remain strong, and it is unlikely that a fully cashless society will take form in the near future.
Exhibit 2: Cash Share per Country in the Asia-Pacific
Given that there is a correlation between nominal cash use and GDP growth, the report highlights that if the correlation is to persist, "then total cash use is forecast to increase at a CAGR of 8.8 percent until 2021." It also states that larger economies have more cash in circulation compared to smaller economies and that higher GDP equates to larger amounts of cash transacted in the domestic market.
Digital payment systems are definitely making inroads, but the demand for old-fashioned, printed legal tender is not ebbing just yet.
Organizations Must Tailor their APAC Approach
Digital payment systems are being used in most Asia-Pacific economies—but the growth is tempered by an accompanying growth in cash use.
Across the region, each economy presents unique challenges based on varied populations and a wide array of economic circumstances. China has displayed a strong tendency to adopt digital payments systems. Users in Singapore are still hesitant. India, on the other hand, implemented a sudden demonetization drive in 2016 that effectively rendered 86 percent of the country's currency invalid overnight. The controversial move was a major setback for both businesses and citizens alike; and contrary to what was expected, the move did not spark a sustainable shift away from cash.
It is for this reason that the report reiterates that, "any organization intending to engage commercially with Asia-Pacific nations would be advised to take these local characteristics into consideration and to alter their approach accordingly to maximize their consumers' user experiences."