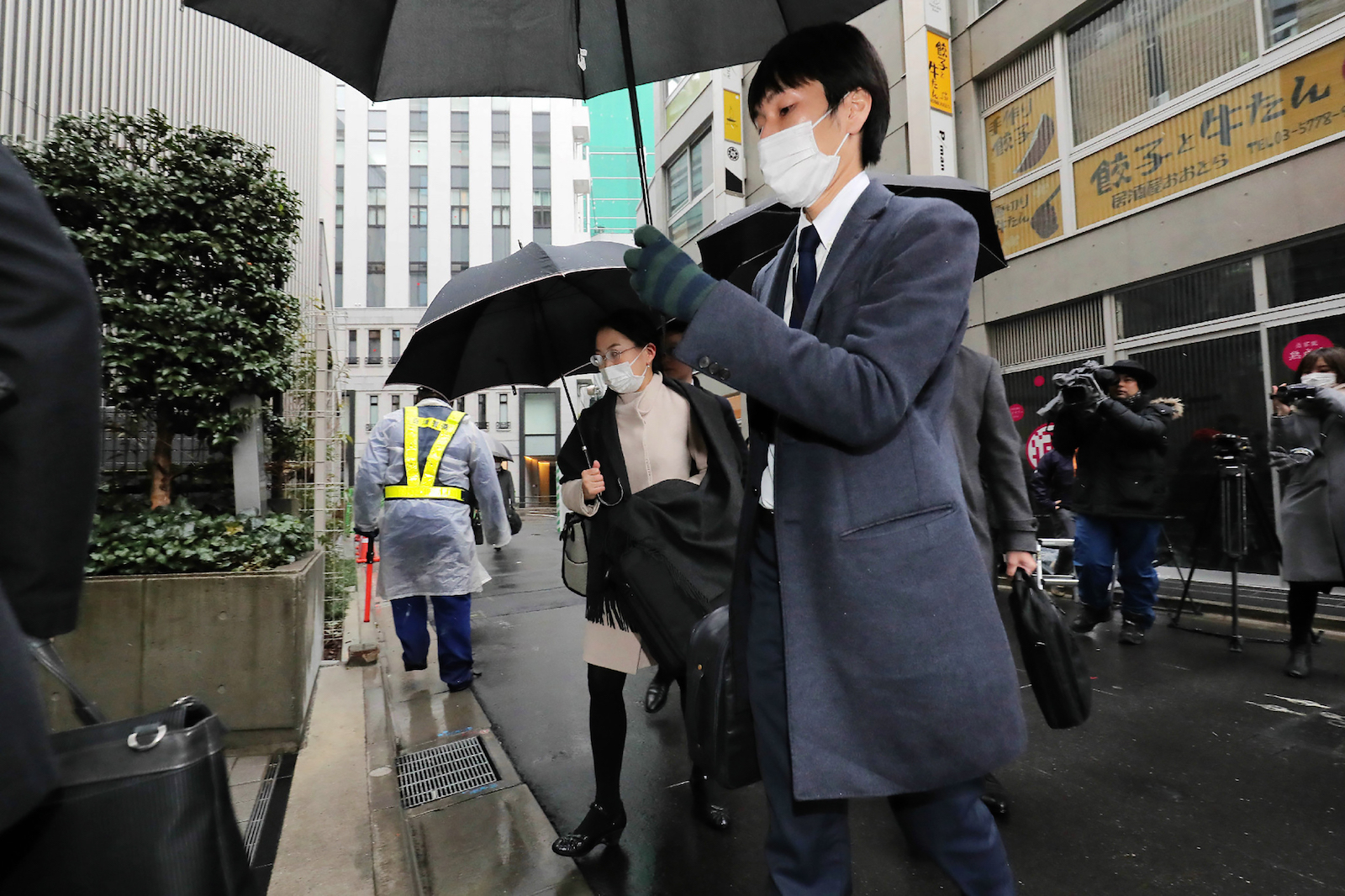 This is the second in a series of articles that seeks to provide a nuanced analysis of the risk profiles for five countries in Asia-Pacific and aid business leaders in understanding the region's diverse risk environment. These articles complement the 2019 Global Risks Report, which is produced by the World Economic Forum in partnership with Marsh McLennan and Zurich Insurance Group and will be launched on January 16.
In 2019, technological and geopolitical threats continue to be at the center of the risk landscape for businesses in Japan. Other vulnerabilities have also resurfaced, notably the persistent threats of natural catastrophes, the country's tight labor market and the specter of an asset bubble.
This is the focus of discussion of Marsh McLennan Insights' latest market risk report, titled 14 Shades of Risk in Asia-Pacific, which looks at the most important risks for doing business across 14 economies in the region. The report leverages the rich experience and expertise across Marsh McLennan and the Executive Opinion Survey (EOS) conducted by the World Economic Forum, with whom Marsh McLennan has a strategic partnership.
Technological Threats Continue Their Dominance
Cyber risk retains its position as one of the top risks for doing business in Japan throughout 2018-2019, with cybercrimes on the rise. A growing number of cyberattacks have been reported, with notably large hacks, such as the attack on Coincheck in which $530 million of cryptocurrency was stolen. More broadly on misuse of technology, apart from the myriad of cryptocurrency fraud cases reported, Japan's National Police Agency also identified over 20,000 fake shopping sites in operation, designed to swindle money from customers. In response, the government has stepped up its cybersecurity efforts through new laws and set up a cybersecurity task force and training center to improve Japan's cyber resilience. However, the persisting prominence of cyber threats in executives' priority list continues to reveal fault lines in cybersecurity measures that have been implemented and highlight the gaps in legislation for emerging technologies.
Broadening Geopolitical Concerns
While business leaders in Japan are concerned about interstate conflicts and terrorism threats, these risks converged in 2018 under the fear of global or regional governance failure. The complicated and evolving situation in North Korea has no doubt contributed to this worry, but the shifting direction in foreign policies in major powers, most notably the U.S., must also be taken into consideration. While regional conflicts remain salient, Japan is also facing repercussions from the trade war between the U.S. and China and the growing protectionist sentiment more generally. Concerns have been raised over how these changing relationships may thwart Japan's current expansion run.
On this side of the Pacific, Sino-Japan relations continue to be complex. In an unexpected geopolitical development late last year, Japan and China agreed to increase cooperation and strengthened bilateral ties in areas including trade and finance in the face of a growing retreat from free trade elsewhere. While such moves testify to the important economic ties between the two countries, rifts continue to exist in the form of territorial disputes and security concerns. In its 2018 defense white paper, for instance, the Japanese government identified China as a major security concern, while China claims that Japan has overreacted in order to justify its military spending budget.
Businesses need to embrace digital in a more proactive way in order to improve efficiencies while addressing labor-shortage concerns.
Resurfacing Environmental and Economic Vulnerabilities
The pertinence of environmental and economic threats was not as pronounced for businesses in 2018 for Japan, but recent trends and incidents have suggested that these threats might be staging a comeback in the near future.
Consider, for instance, the threat of natural disasters in Japan. As one of the most seismically active countries in the world, Japan continues to face severe natural catastrophe threats, and significant efforts from the government to build resilience has meant that the country is widely considered as the global leader in disaster preparedness. However, major catastrophes during 2018, from the eruption of Mount Kusatsu-Shirane in January, to the 6.7-magnitude earthquake hitting Hokkaido that claimed 41 lives in September, and the considerable damage from Typhoon Jebi, are stark reminders that resilience will always be an ongoing project.
Perhaps more relevant to businesses are the repercussions of tightening labor market conditions and the specter of an asset bubble.
Tightening market conditions. While Japan is enjoying the longest expansion run since the 1980s, this development has been accompanied with growing job demand that the labor market is struggling to accommodate, evident through the country's record-high job-to-applicant ratio. Several factors have contributed to the problem, particularly the country's rapidly aging population and the record-low birth rate—with the fertility rate estimated at 1.43 in 2017. This is further complicated by the rigid work culture in Japan, where mid-career moves are rare, as well as the government's tight immigration policies. Unsurprisingly, Japanese employers are experiencing increasing difficulties in filling necessary positions. The issue presents one spectrum of the talent-shortage problem in Asia-Pacific, outlined in the previous Marsh McLennan Insights, From Threats to Impact.
Exhibit: Job-to-Applicants Ratio in Japan, 2013-2018
While labor shortage is a key problem for many industries, it is most acute within the cybersecurity and blockchain technology solutions sectors. Despite cyber risks topping the country's concerns, there are limited IT professionals available. In 2017, there was a shortfall of about 130,000 IT professionals, and the talent shortage is expected to increase to 193,000 by 2020. The government is working hard to close the skill gaps by cultivating more cybersecurity talent. Nonetheless a prolonged shortage will impede the country's cyber-defense capabilities as well as technological advancement.
The specter of an asset bubble. The Bank of Japan (BOJ) has continued to maintain very low short-term interest rates, and while officials have signaled that there may be an upcoming "unwinding" of quantitative easing (QE), BOJ's policies have decoupled from the Fed and its rate rise this year. Low short- and long-term rates will continue to be maintained for an extended period, underscoring the government's struggle to meet its 2 percent inflation goal.
Even though the Japanese economy has picked up, there is a fear that continued QE in an ultra-low-interest-rate environment would lead to an asset bubble resurfacing. Average land prices have risen for the first time since the collapse of asset prices in 1991 and 1992, driven largely by increasing demand for hotels and shops from a booming tourism sector. The upcoming Olympics in 2020 has also led to unprecedented growth in Tokyo's real estate market. Against these trends, analysts have cautioned a potential post-Olympic economic depression—weakening in demand as well as an oversupply in office space in the capital.
Achieving Agility through Innovation
While the fundamental picture of Japan's risk landscape has remained largely unchanged, the threats that have been raised in the EOS 2018 have the potential to crystalize at incredible speed, especially given the rate of technological and geopolitical changes we have experienced in the last couple of years.
This suggests that business leaders will have to constantly monitor and manage macroeconomic risks, while pursuing innovative solutions internally to become more agile in the face of rapid and unexpected changes. In the context of Japan, the focus will need to be on responding and adapting to emerging technologies, not only to bolster reliance against potential operational risks—such as cyberattacks—but also to enhance the firms' competitiveness. This process, however, relies on an invigorated workforce that should be enabled through extensive work culture reform and innovative plans for retirement, savings and health care. The technological integration and talent challenges should be business leaders' biggest priorities in Japan in 2019.