Technology
Developing Asia: Can Technological Disruptions Be Taken in Stride?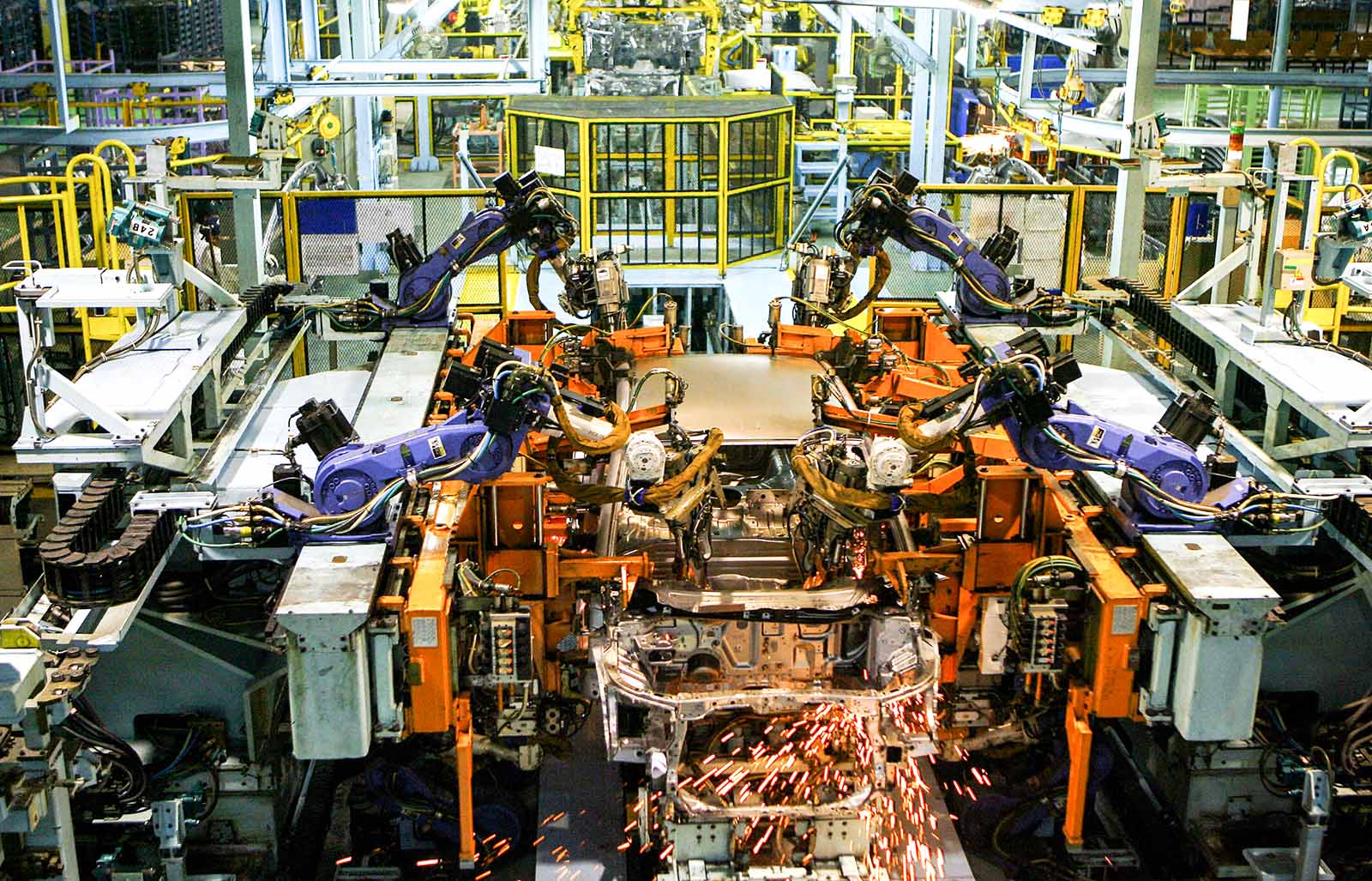 Growth in developing Asia is on track to register 6 percent expansion in 2018 and 5.9 percent in 2019. According to a recent Asian Development Bank (ADB) report, if Asia's newly industrialized, high-income economies are excluded, growth is expected to register 6.5 percent expansion in 2018 and 6.4 percent in 2019. Considering that oil prices have been edging up and consumer demand has been steady, inflation is slated to pick up after recording a slight dip in 2017. Consumer prices are forecasted to increase by 2.9 percent in both 2018 and 2019. In effect, this highlights a 0.6 percentage point increase from 2017.
"Though prospects are firm, risks are clearly to the downside," said Yasuyuki Sawada, chief economist at ADB. "Protectionist measures and retaliation against them could undermine the recent pickup in trade growth. In response to fiscal stimulus, the United States Federal Reserve may need to raise interest rates faster than currently expected, which could diminish capital flows to developing Asia."
The Asian Labor Market
China and India account for almost 70 percent of developing Asia's nearly 2 billion-strong labor force. The regional labor force is forecast to register an annual growth of 0.5 percent—from 1.9 billion in 2015 to 2.1 billion in 2030 and 2.2 billion in 2050. By 2030, India is forecast to account for 30 percent of the total regional labor force, while China's share is expected to decline to 37 percent from current levels.
Exhibit 1: Labor Force in Developing Asia
Over the past 25 years, developing Asian economies have created 30 million jobs annually in industry and services. In addition, job creation has been complemented by enhanced productivity, higher wage rates and significant alleviation in poverty levels. This can largely be attributed to shifts in employment from sectors with low productivity and wage rates, such as agriculture, to sectors with higher productivity and wage rates. However, a larger part of the aggregate productivity gains are on account of technological advancements. These include high-yield crop farming, use of advanced machine tools in manufacturing and adoption of information and communication technology (ICT) in services.
Technological Advances Pose Threats
Emerging technologies such as robotics, three-dimensional printing, artificial intelligence, and the Internet of Things could possibly lead to record levels in automation and, consequently, a displacement of labor. In sectors such as apparel and footwear manufacturing, "workerless factory" tests are underway, and these could become commonplace in the near future. On the services front, AI and automation are offering solutions for complex tasks such as customer support. As such, there are growing concerns that automation could result in many jobs becoming redundant, that wage rate increases could become gradual and that the income-inequality divide could grow in both developed and developing economies. The report highlights that "some studies indicate that over half of the jobs in some economies in developing Asia are at risk."
The use of industrial robots in Asia is accelerating. With 43 percent of all sales in Asia-Pacific, China is the world's largest market for industrial robots, followed by South Korea (24 percent) and Japan (22 percent). The sectors that are the largest users of industrial robots in Asia are the electrical and electronic goods and the automotive industries, followed by metal processing, plastic and chemical products, and food and beverages. The report also points out that China is "more exposed to automation than other economies in developing Asia."
Exhibit 2: Annual Supply of Robots and Sectoral Employment
Emergence of New Occupations and Industries
Although jobs across several sectors are at risk of becoming redundant or replaced by automation, nonroutine jobs have increased in manual and cognitive tasks. An analysis of various countries' national classification of occupations lists revealed an emergence of 60 new job titles out of 2,945 (2 percent) in India between 1968 and 2004 and 120 out of 3,600 (3.3 percent) in India between 2004 and 2015. In Malaysia, the figure stood at 28 out of 2,338 (1.2 percent) between 1998 and 2008, and in the Philippines, there were 42 new titles out of 2,698 (1.6 percent) between 1990 and 2012. Between 43 percent and 57 percent of new job titles were related to ICT. In fact, between 2004 and 2015, India recorded almost 40 percent of new job titles under ICT operations and user-support technicians. In Malaysia, the figure stood at over 20 percent for the period spanning from 1998 to 2008.
Exhibit 3: Occupations with the Highest Shares of New Job Titles, Selected Asian Economies
Education and Skill Development Gaps
Considering that fewer workers are skilled in cognitive, social interaction and ICT roles, the higher demand for skilled labor has resulted in higher wages in these sectors. Consequently, the wages of less-skilled workers are likely to register minimal incremental increases. This was also the case during the first industrial revolution in what are currently developed economies, despite noteworthy progress in ensuring access to education. Skill gaps continue to pose a major challenge across developing Asia. "More than 100 million children of primary and secondary school age are not in school, and many more leave school without basic literacy and numeracy. This has ripple effects on their employment prospects and widens skills gaps in the labor market," the report says.
In 2016, 46 percent of APAC employers cited difficulties in hiring skilled labor. While employers can provide training, they tread cautiously because they risk losing their newly trained personnel. As a result, employers prioritize on hiring already skilled labor, while job seekers are unaware of needed skills and have no opportunity for on-the-job trainings.
Fear vs. Optimism
The anxiety of automation taking over the majority of jobs in developing Asia is unfounded and overblown. First, trends in Asia depict that use of robots is only concentrated in capital-intensive and high-wage industries. Even if it is technically feasible, it may not be economically feasible to replace a job with machines. Secondly, rising demand, fueled by improved efficiency or labor productivity, more than compensates for technology-induced displacement of jobs. And lastly, advances in technology have created new jobs with a great scope for job growth and high wages. However, the report rightly points out that "while new technologies displace jobs, they also unleash countervailing forces that generate more jobs. As some workers may be left behind, governments in developing Asia should respond to this challenge by ensuring that workers are protected from the downside of new technologies and prepared to harness the new opportunities they provide."