Economy
Economic Concerns Dominate Asian Risk Landscape in 2017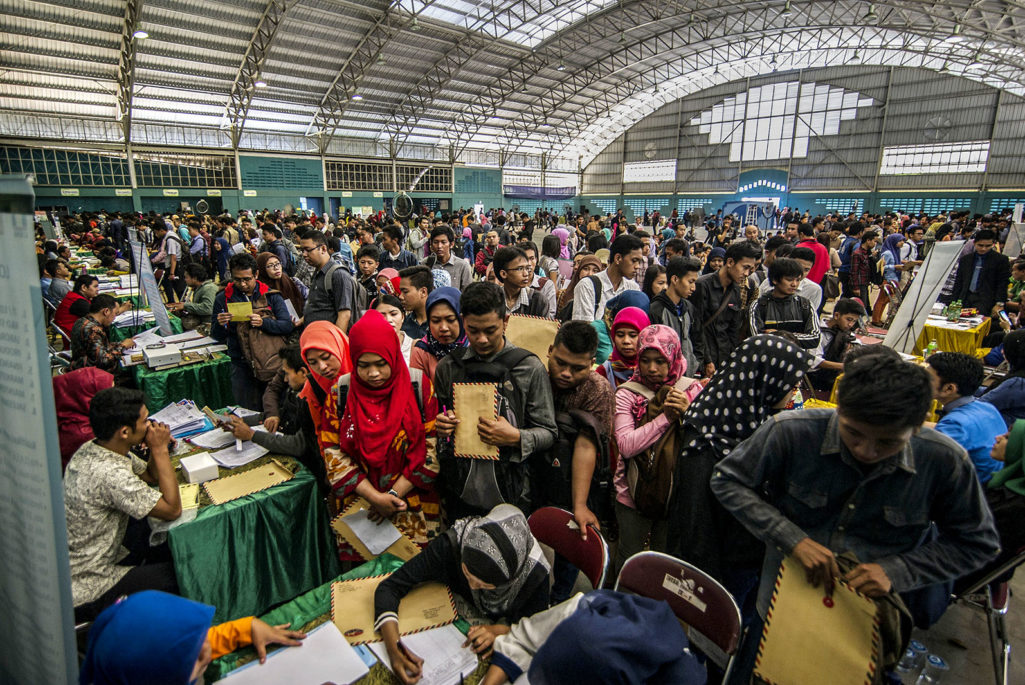 High unemployment, an energy price shock and fiscal crises are among the biggest risks in the Asia-Pacific region for 2017, according to business leaders, illustrating that economic challenges weigh heavily on companies. These issues are followed by national governance failures and asset bubbles.
These are findings from the World Economic Forum's Executive Opinion Survey in The Global Risks Report 2017, which has responses from 13,300 business executives who were asked to give their opinions on the top five global risks for doing business in their country out of a total of 29 risks.
Risks Shift from 2016 Landscape
High unemployment, which was the most often cited risk for the region by business leaders in the 2017 survey, was fourth on the list in 2016, a year in which an energy price shock was ranked as the most prominent risk by survey respondents.
The two key changes in the top five risks were related to national governance failures and cyber attacks. Deep concerns over political crises and governance in many developing economies in South and Southeast Asia, such as Bangladesh, Nepal, Cambodia, the Philippines, Pakistan and Thailand, have resulted in national governance failures making an entry into the top five risks and ranking fourth for 2017. Cyber attacks, which ranked fifth in 2016, dropped out of the top five for 2017.
However, four of the risks in the top five in the Asia-Pacific region were the same across 2016 and 2017, showing there is a high degree of consistency in terms of what business leaders believe the biggest risks in the region are. That four of the five risks are economic in nature stems from worries emanating from a slowing Chinese economy and increased trade protectionism.
Developing Differences
While economic concerns dominate the list of key risks at an aggregate level, there are significant differences at a national level, particularly between developed and emerging economies. For example, the threat of cyber attacks was listed as among the top risks in Australia, Japan, Singapore, New Zealand and Malaysia, but not in any of the other markets. The prominence of cyber risk in advanced markets is not surprising given the weak regulatory environment in the region and the increasing reliance on cyber technologies and number of cross-border data transfers.
In comparison, while leaders in these countries did not list critical infrastructure shortfall as a key risk for 2017, it was among the most important risks in developing economies such as Nepal, the Philippines, Sri Lanka, Thailand and Bangladesh. Similarly, apart from South Korea, financial institution failure was cited as one of the top risks only in developing economies such as Vietnam, China, Mongolia and Sri Lanka. National governance failure was another risk more closely associated with developing countries in the region.
The results of the survey illustrate that there are some key differences in what is regarded as a key risk depending on a country's stage of development. However, there are also certain challenges, such as high unemployment, which are worrying for business leaders in developed and emerging economies alike.