Geopolitics
Europe's Surprising Global Reset
An Altamar podcast interview with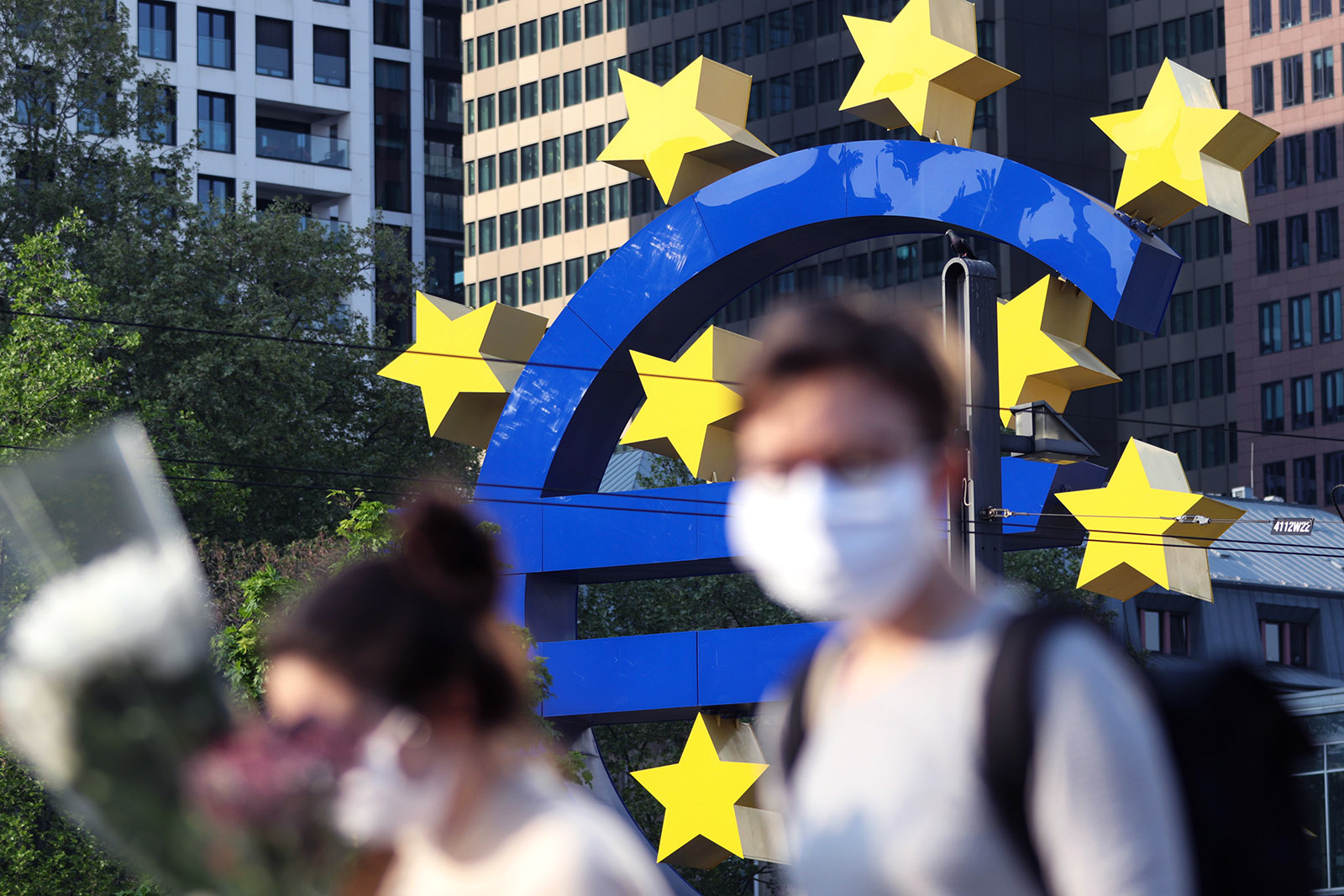 A bolder Europe is emerging on the world stage — can the EU unify to tackle international challenges? 
For a while, it seemed that the European Union lost some of its international luster. The world's largest economy has been bogged down by internal divisions and domestic woes: financial crunches, Brexit, the ongoing migrant crisis and nationalist populism. 
But something new is in the air. 
Europe is taking decisive action and making serious inroads into global geopolitics. EU leaders are signing deals with China, taking on Russia and recently passed a 750 billion euro ($874 billion) recovery package to combat the internal effects of coronavirus. 
Dr. Daniela Schwarzer, director of the German Council on Foreign Relations joined the Altamar Podcast team of Peter Schechter and Muni Jensen to make sense of the continent's seeming resurgence. Previously, Schwarzer was the senior director of research for the German Marshall Fund in the U.S., for which she also headed its Europe program in Berlin. Since 2014, Schwarzer has also held a senior research professorship at Johns Hopkins University's School of Advanced International Studies in Washington, D.C./Bologna and has taught and lectured in universities across the U.S. and Europe, along with serving on various advisory boards concerning European foreign relations.
Taking an Empty Seat
Europe is taking the empty U.S. seat on the world stage, says Schwarzer: "Europe feels there is a gap to fill, mainly one left behind by the United States. … [the U.S. administration's] approach to both the transatlantic relationship and multilateralism has really pushed Europe forward." In turn, according to Schwarzer, "The natural question for Europeans is, what can we do to maintain what we think are structures of global order that have been beneficial to us but that also provide stability and peace around the world?" 
That means some surprising bold fiscal policies from EU leaders. Germany, for instance, which used to shun European proposals of joint debt liability, has signed on for the EU's massive debt-fueled recovery fund. 
According to Schwarzer, unity and recovery are the big draw: "The single market is a key market for us, and Germany greatly benefits from the existence of the Euro." And, she points out, the German government still "doesn't agree to the neutralization of existing debt." Strengthening Europe's economic cohesion will "not only enhance the competitiveness of our economies, but also make sure that the social fabric is stable. … If people are frustrated, they are tempted to vote for parties that are nationalistic, populist, anti-internationalist," says Schwarzer.
A Values-Driven Approach
Meanwhile, the EU is taking stronger action against authoritarian leaders that don't play by the rules. According to Schwarzer, there's a newfound consensus that Russia poses a growing threat to the region: "In all the capitals of Europe, there's a very serious debate going on about … what can be done, which leverage can be used to bring about a change in Russia's policy." The boosted confrontation with [President] Vladimir Putin was triggered by the poisoning of opposition leader Alexei Navalny, which created "this feeling of the last straw needed to break the camel's back." 
Regarding Beijing, Schwarzer sees opportunity for greater collaboration: "When we look at China, there needs to be a positive agenda with regards to handling climate change and mutual economic interests." But first, EU leaders must encourage China to move toward a more open trading system without "huge state subsidies, unequal market access and other issues that are of concern to European companies working in the Chinese market." 
The ability to find consensus with China is a key example of the need for European unity. 
According to Schwarzer, China has tried to "divide the EU-27 by creating the 17+1 initiative, which brings together basically those countries that are willing to work more closely with China but leaves the EU level out. So here is the internal challenge for the European Union: It needs to work on unifying the EU member states and make them adopt a joint position on China." 
Looking to a post-COVID world, Schwarzer believes that the European experiment has much to teach the rest of the world. "Europe stands for a model, and that is a model of liberal democratic states and open economies." In order to live up to its vision, Schwarzer lays out two steps. "One is to consolidate and modernize internally and really make sure that societies are resilient and democracies are resilient going forward." 
And externally, it "has to be a more vocal international voice when it comes to the shaping of global order and crisis management…not only in the triangle with the U.S. and China … but also other actors who are hugely important in the world, like India, Africa and others. Here, more can be built." 
Altamar is a global politics podcast hosted by former Atlantic Council senior vice president Peter Schechter and award-winning journalist Muni Jensen. 
Subscribe to the Altamar podcast on: Apple, Spotify, or Google.