Economy
Financial Crimes Cost Asian Companies $166 Billion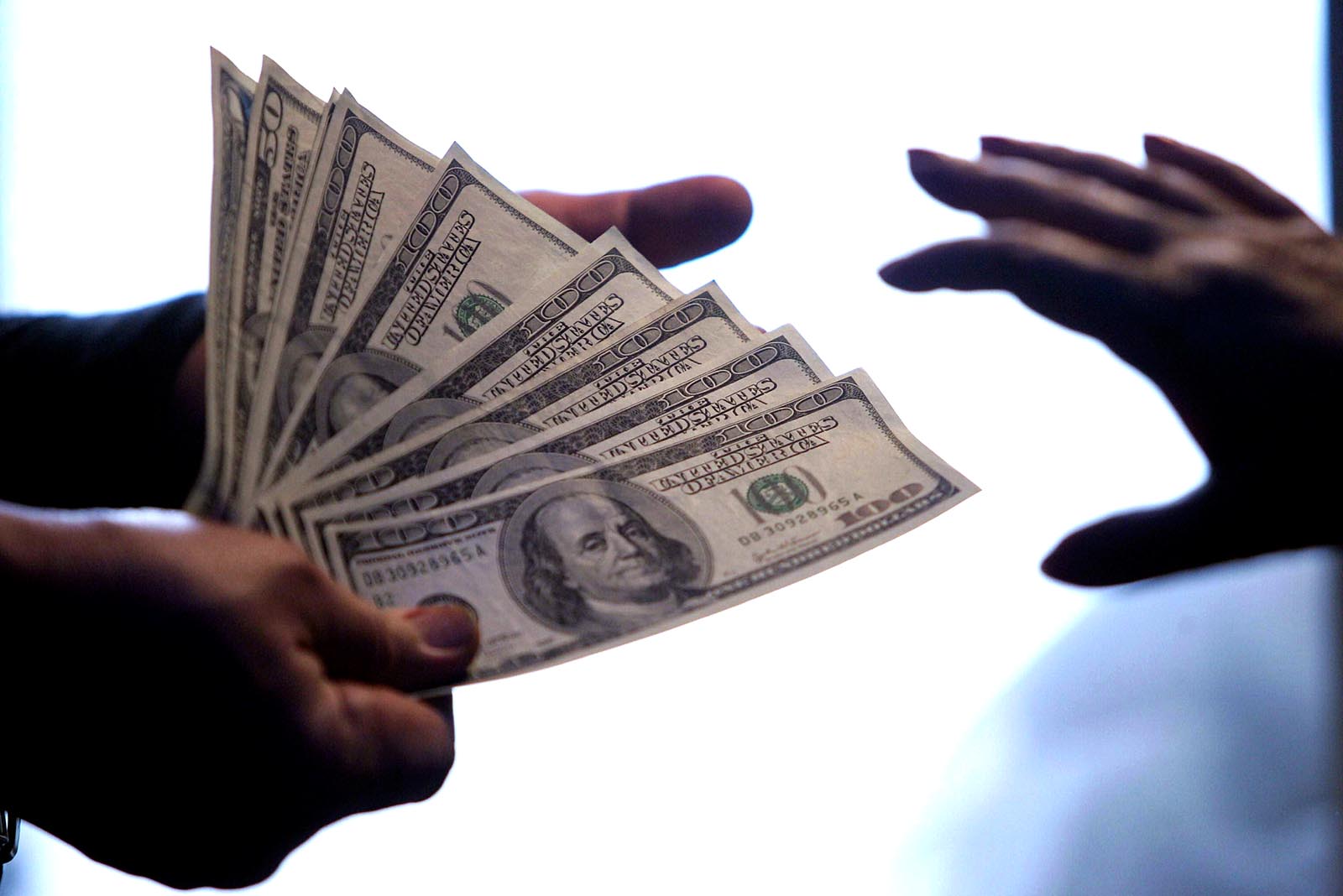 Globally, at least 47 percent of companies have been the victim of at least one form of financial crime. However, this figure rises slightly to 49 percent in Asia-Pacific and 53 percent in South Asia. According to a recent survey by Thomson Reuters, financial crimes have cost Asia-Pacific companies losses of $166 billion in the past 12 months.
It was estimated that companies lost over $1.45 trillion globally. The implications of financial crime are wide-ranging, and Phil Cotter, managing director of Risk at Thomson Reuters, says that "Financial crime causes incalculable harm around the world. The proceeds of bribery, corruption, fraud, narcotics trafficking and other organized crime have all been implicated in the financing of terrorism, human rights abuses, such as slavery and child labor, and environmental crime."
Financial crime not only has economic implications, but social effects as well. "[It] has serious economic and social costs in terms of the lost revenues to national exchequers that could be invested in social development and in terms of the impact on individual lives," he adds.
Organizational Pressures and Financial Crimes
Organizations' third-party networks that are global and extensive in nature provide a perfect place for financial crime to hide and thrive.
Today, organizations operate under tremendous pressures. To name a few, companies are always under pressure to increase turnover, grow profits, develop new markets, increase market share and improve regulatory safeguards. Globally, 83 percent of respondents reported either significant or extreme pressure to increase turnover—things were no different in Asia-Pacific, and in fact, a marginally higher share (85 percent) of respondents felt this way.
This pressure, when added to the pressure that compliance teams face with global regulations and legislation to combat financial crime, leads to unsatisfactory screening and monitoring of customers, third-party vendors, suppliers and partners. When asked about what percentage of these relationships were ever screened—for bribery and corruption, fraud, theft, money laundering, cybercrime, and slave labor/human trafficking—the average in Asia-Pacific was 62 percent and in Southern Asia it was 61 percent, slightly higher than the global average of 59 percent.
In fact, the survey pulls out numbers post-initial screening for relationships that are monitored and reviewed annually. While the global average was 59 percent, Asia-Pacific recorded a marginally higher 62 percent. The report points out that "within the region, under 40 percent of these relationships are fully screened—at the onboarding stage—for potential links to financial crime."
Bribery and Corruption the Biggest Problems
Globally, 94 percent found bribery and corruption the most critical issue that needed to be dealt with; a similar share (95 percent) of respondents found this to be the biggest issue in Asia. Ninety-six percent of respondents in the region also believed that cybercrime was a big concern.
Exhibit 1: Percentage of Turnover Lost to Bribery and Corruption
Current Situation
The survey found that, globally, companies spent 3.1 percent of their turnover on preventing financial crime. While Asia-Pacific spent the same amount, this climbs to 3.6 percent in Southern Asia. Compared to their global counterparts, companies in South Asia are spending more to fight financial crime. However, "they nonetheless lose a higher percentage of global turnover to bribery and corruption," the report adds.
At present, companies perform several formal compliance procedures with respect to customers, third-party vendors, suppliers or partner relationships. They include screening and classifying risk; conducting due diligence; monitoring and refreshing; implementing workflow and process reports; and training and educating. However, shortcomings remain.
The survey asked about these procedures. It found that only 50 percent in Asia-Pacific fully implement workflow and process reports, and 51 percent fully train and educate their customers, third-party vendors, suppliers or partners.
Exhibit 2: Regional Compliance Highlight
Possible Ways To Fight Financial Crime
According to the report, there are a variety of ways in which companies can address financial crime, and these largely fall within two areas, namely data and collaboration.
Data. To develop a 360-degree view of risk, it is critical to have reliable and complete data. Organizations face a whole range of challenges with respect to third-party risk data, including unreliable risk data sources, insufficient availability of risk data and poorly connected data sources. To choose a financial crime data vendor, 95 percent of respondents felt that the vendor must have attributes in advanced technology capabilities, subject matter expertise, research methodology, and breadth and depth of information.
Collaboration. Collaboration can help fight against financial crime. This can be done several ways, such as sharing of financial intelligence/information on specific cases by companies; sharing compliance best practices of companies; improving public-private partnerships; strengthening global sanctions as punishment by governments; disinvestment in companies by the investment community; disinvestment in countries by companies; prioritizing working with companies that follow best practices; boycotting of those facilitating or perpetrating such crimes; or running media campaigns exposing specific cases. The survey clearly brought out the importance of collaboration in fighting financial crime as 94 percent of respondents were supportive of companies sharing financial intelligence/information on specific cases and sharing compliance best practices.