Society
Four Fundamentals to Help Reduce Employment Risk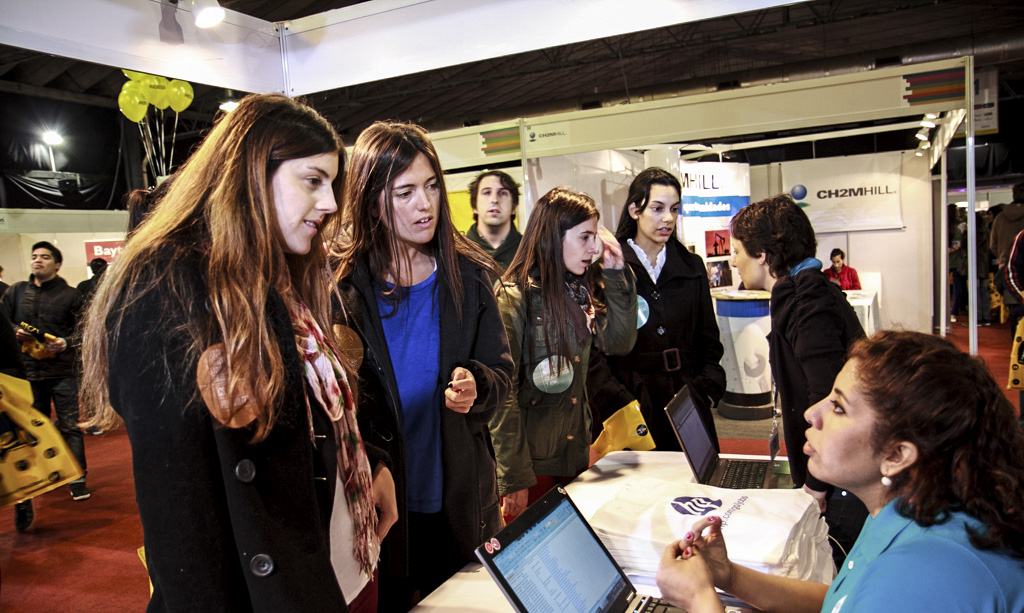 Corporations have long played a role in public-good initiatives. As expressions of charitable religious principles or simply because they are viewed as "the right thing to do," corporate programs aimed at the greater good have consistently reinforced the relationship between business and society.
If anything, the scale and scope of these initiatives has only grown, to judge from the practices outlined in a new report, Disrupting Unemployment, from the World Economic forum in collaboration with Mercer. The study includes powerful examples of how employers' public-good initiatives can serve the interests of both employers and communities by reducing employment risks and creating opportunities.
For firms, these risks include the problem of long-term vacant positions due to lack of skills in the labor market—especially in high-tech, specialized roles. This can limit R&D capabilities or the adoption of new technologies, blunting a firm's competitive edge.  More broadly, there is the societal risk of mass unemployment.
Indeed, the scale of initiatives to counter that can be vast, impacting millions. Interventions such as Deutsche Bank's Born to Be and the Rockefeller Foundation's Digital Jobs Africa, both detailed in the report, are examples of the potential of specific programs to reach large populations. Meanwhile, the scope of such interventions is often much broader than in the past, as organizations connect with populations from multiple, diverse backgrounds and geographies to support wide-ranging programs—from the provision of micro-insurance to developing export skills for e-commerce.
For example, the Born to Be program targets the barriers that prevent young people from achieving their full potential, addressing the skills gap between what schools teach and what employers want. More than 400,000 young people worldwide benefit from some 140 educational programs, and Deutsche Bank employees have volunteered 40,000 hours for education projects and skill-transfer support.
For firms, these risks include the problem of long-term vacant positions due to lack of skills in the labor market.
Evidence is emerging that such initiatives, involving employees from various segments of the business, have a positive impact on the organization's labor force—for example, by driving up overall employee engagement, nurturing essential soft skills, and bringing a fresh perspective on diversity that fosters a very healthy work culture. Companies invest millions of dollars in trying to achieve these three factors alone, and now we know, from speaking to the companies who contributed to Disrupting Unemployment, that they can be a welcome internal consequence of a quite separate external exercise.
The Digital Jobs Africa program aims to take advantage of the youth population bulge in Africa, with the goal of improving one million lives in six African countries. The idea is to catalyze sustainable Information Communication Technology-enabled employment opportunities and skills training for high-potential but disadvantaged African youth. For example, gaining communication skills through an entry-level call center role can allow a young person to progress into a mid-level customer service role.
These and other initiatives described in the report reveal an evolution of corporate social responsibility from corporate philanthropy (benevolent endowment programs for those people who are disadvantaged or marginalized) to responsible strategic planning that serves business objectives and socio-economic development in a sustainable, moral framework.
This dynamic, in the context of widespread concerns about a global talent crisis, socio-economic instability, aging populations, and environmental change, is driving the increased sharing of roles and responsibilities between the public and private sector—and the willingness of both parties to engage in such sharing.
The education sector is one of the longest-standing examples of collaboration that serves business and societal interests. Businesses today frequently lament the perceived gap between the skills they require and those created through existing educational systems, leading businesses to partner with local educational systems to produce graduates with skills that make them immediately employable.
Collaborations between businesses and local technical schools and, to some extent, the U.S. community college system are familiar examples. But not all is local. Many employers have interests in helping increase the supply of new graduates skilled in information technology and, more broadly, in the STEM disciplines (Science, Technology, Engineering, and Mathematics). Collaboration between businesses and educational systems can be a win-win for both stakeholders. And when we create a clear path for entry into the workforce, we create a critical solution to youth unemployment.
There is another set of potential benefits to businesses resulting from these forms of collaboration: reputational benefits. We are in an era when who you are matters a great deal in addition to what products or services you provide. The Reputation Institute reports that companies with high reputations are worth up to 150% more than those companies with low reputations.
In our world today, when even the slightest infraction by a corporation can lead to a tide of public discontent through social media, trust and respect are new forms of corporate currency, critical to sustained business success. Moral principles—often expressed under the rubric of "sustainability objectives"—that are embedded in collaborative efforts to disrupt unemployment can help employers avoid catastrophic reputation losses when missteps occur.
Mercer's involvement with the Disrupting Unemployment report has helped us identify four fundamental rules that every successful public-good initiative should have:
The program must be a good fit with your business objectives. Many public-good initiatives undertaken by businesses are worthy causes that meet considerable needs. This is commendable, but without strategic alignment, the initiative likely lacks the long-term commitment needed to pave the way for an effective, sustainable program.
It is a long-term commitment. Many of the most powerful initiatives—for example, nurturing entrepreneurship and building new skills—take time. Evidence of progress and returns on investment often takes several years; the business cannot expect an immediate payback.
Programs have to be sustainable. A sustainable project requires an exit strategy or a hand-over from the company once the initiative has reached maturity.
The initiatives have to be measurable. If a program cannot document its impact on both the beneficiaries and the company itself, the program won't be sustainable and will be little more than a well-intentioned tick of the box.
We believe that the business community is only just starting to understand the power of these initiatives and the true extent of the value of the returns these investments bring.