Society
France to Corrupt Multinationals: You Can Run, But You Can't Hide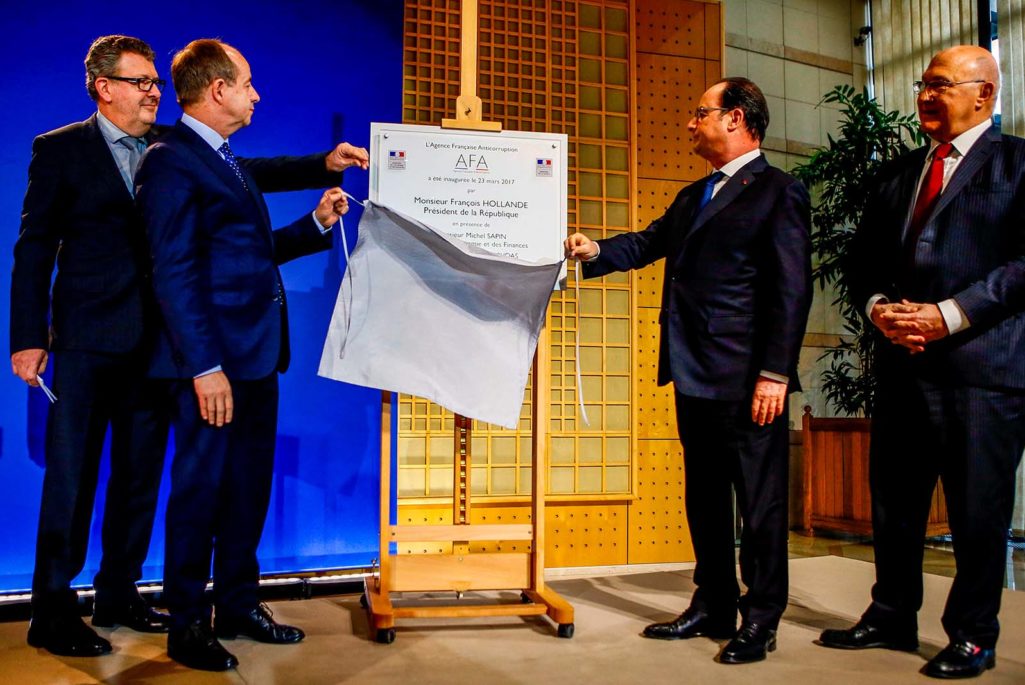 France recently passed a sweeping anti-corporate-corruption law that could have a significant impact on multinational companies worldwide. The new law hasn't garnered much attention outside France and corporations inside and outside the country have been sluggish in complying.
Noncompliance could prove a costly mistake.
Dubbed Sapin II, the new law could ensnare many foreign firms. Like similar laws in the U.S. and UK, the law has an exceptionally broad reach. For example, French prosecutors can still target corruption under the law whether or not the acts are considered corruption abroad, as long as the perpetrator is a French national working for a foreign company, a foreign national established in France, or any large company that conducts at least some of its activities in France. The law also requires mid-sized and larger companies to develop a compliance program whether they are French firms or French subsidiaries of foreign companies.
France has strong ties to many developing nations where corruption is still a challenge, and companies many need to consider how they do business in these countries.
From Deductible to Illegal
Before Sapin II went into effect last December, French legislation forbidding a French businessperson from bribing a foreign official was considered ineffective. In fact, until the late 1990s, such bribes could be deducted as business expenses and only became illegal in 2000. The penalties were initially low and were increased in 2013 to 10 years in prison and a 1 million euro fine. However, beyond a handful of individuals convicted for minor infringements, France hasn't yet convicted a single company for bribery of foreign officials. Meanwhile, since 2010, as the result of prosecutions under U.S. law, French companies have paid $1.6 billion to resolve anti-corruption actions.
Companies that discover illegal behavior in their ranks and are willing to "come clean" to prosecutors may be offered a settlement in lieu of criminal proceedings. The settlement may include a fine of up to 30 percent of global revenue, supervision of the firm's compliance program, or compensation for victims.
The law is unique among national anti-corruption laws in that companies may also be fined (up to 1 million euros) if they fail to develop a robust compliance program. Companies with more than 500 employees and 100 million euros in annual revenue must develop a plan with the following eight elements: A code of conduct, a whistleblowing mechanism, risk assessments, due diligence procedures for third parties such as clients and suppliers, internal or external accounting controls, targeted trainings, a disciplinary framework and a control and assessment framework.
France's new law imposes harsh penalties for corporate corruption, reflecting a cultural shift in France and abroad.
Corporations were given six months to develop the compliance programs, a period that ends June 7, 2017. Yet of the roughly 1,600 French companies that should have developed plans, we estimate that only about 100 have acted. It appears firms are not taking the law seriously.
A Global Shift in Ethics
At one level, this reaction is understandable. Since it criminalized corporate bribery of French officials in 2000, France has prosecuted just one company (and the trial is still ongoing). The OECD has expressed concerns that France is failing to fulfill its obligations under its Anti-Bribery Convention, even as France has strengthened its legal framework and imposed harsher penalties for corporate corruption.
But the new law reflects a broader shift in ethical culture in France and beyond. The French public has grown disgusted at the ethics of French leaders in both the corporate and political worlds, as symbolized by François Fillon, the politician whose presidential candidacy was derailed amid allegations of misappropriation of public money. The new government of Emmanuel Macron has made increasing ethics in government a top priority.
The U.S. Foreign Corrupt Practices Act and the UK Bribery Act each reflect a growing feeling in the West that governments should not tolerate corporate corruption, even when it occurs overseas. The French law was modeled after the U.S. and the UK law and is now probably the most stringent anti-corruption law on the European continent.
Some fear that anti-bribery laws with an extraterritorial reach will put French (or American, or British) companies at a competitive disadvantage when doing business overseas.
But this ethical shift appears to be taking hold around the world. That includes in China, where over one million people were found guilty of corruption last year, including thousands of government employees and dozens of ministers.
It may take some time for firms to adjust to this cultural shift and comply with the new law. But now is the time for all affected companies to assess their risk of fines or prosecution, determine the cost of compliance, and decide on a strategy.
Ultimately, reducing corporate corruption should create a more level playing field for all global firms, and that will be a positive for competition and economic growth.