Economy
Getting to 'Win-Win' in InsurTech Collaboration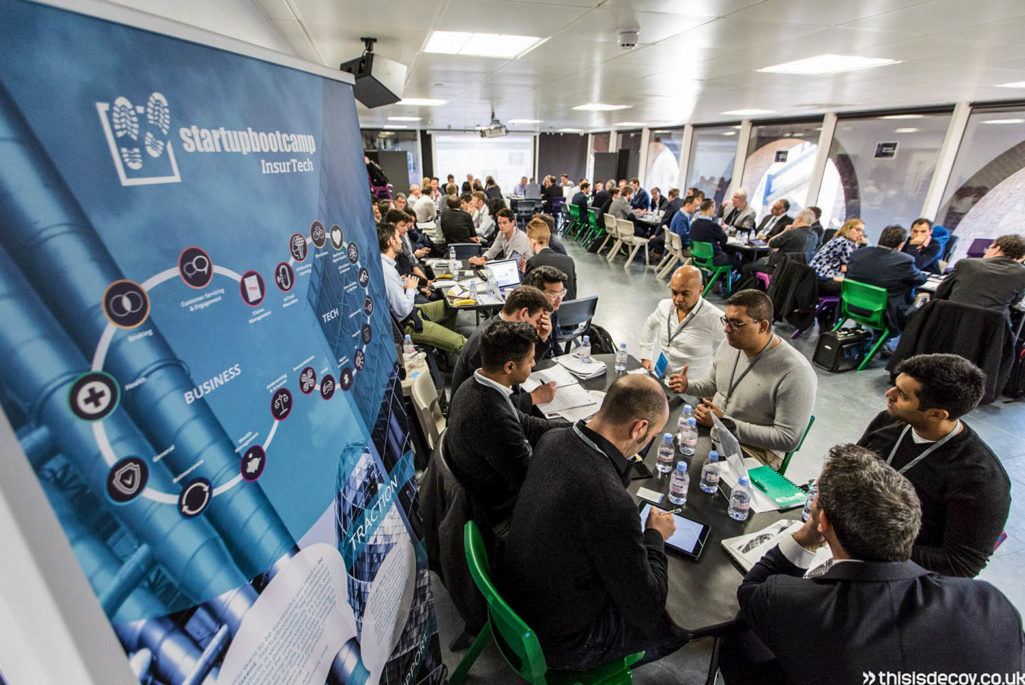 The insurance industry is not known for its speed. It can be highly risk averse and prone to lengthy decision-making processes that lead to challenges when trying to collaborate with startups. Startups are often at different stages of development and therefore carry different inherent risks. The more mature, growth-stage startups are easier to collaborate with as they typically have a proven solution and business model in place and are more likely to remain sustainable. Younger ventures are riskier, but have a wealth of innovative ideas that are often the source of great differentiation. They are also cheaper to invest in. So, established firms need to find a way to strike the right balance when evaluating the two.
Collaboration Poses Risks and Challenges
The risks associated with early stage startup-corporate collaboration typically center on the fact that the concept they are developing is new and untested. That's why it's difficult for corporate champions to introduce such a startup to the most relevant business units, and so it takes time for startups to meet with the right people. The use of standards, data privacy issues and the risk of reputational damage also play on the mind of the business, as well as finding a way to ensure that the startup won't get absorbed by a competitive entity and disappear.
For a startup, collaborating with an established business can quite often be frustrating. Even though value creation is at the core of any interaction, the speed at which things happen in the corporate environment is normally the source of this frustration. As is understanding how startups can interact with the minefield of legacy systems that are often the result of multiple acquisitions. It takes time to find the right person to talk to within such organizations and to identify who is going to help them determine whether their solution is a good fit. It also takes time to get approval, funding and commitment to see a project through. The more complex the solutions are, the harder it is to get them through the door. Much reliance is placed on the innovation champion within the business. That person needs to have the respect of their peers to push startup ideas forward, especially if there is a resistance to change.
For businesses, understanding what the startup is trying to deliver is paramount. Often, startup founders come from a technology background, although we are seeing more and more founders coming to us with an insurance or financial services experience. Established businesses need to educate startups in all things that could pose a risk to the partnership, including legal, procurement and compliance procedures. This is the same for fast-moving founders.
Doing the Work
Once a collaboration has been formed, startups should ensure that they are onsite with the business and agree who their internal champion and stakeholders are from the outset. We've often seen this become an issue down the line, so it's important to have clarity from the beginning on the key parties of the relationship and how to communicate best with all of them.
To ensure that both parties see the future venture as a success, at Startupbootcamp, a big part of what we do is work with both the startups and the established businesses to ensure that they understand how the other works. As corporate partners disclose their priorities from the outset, we can be more mindful of their challenges and identify the startups that would be a good fit early on—before the program even begins. Based on this understanding of the corporate challenges that must be solved, we can align startup solutions and ensure that the chosen startups then engage with the right stakeholders.
It's important for the relationship to be built on trust, transparency and expertise on both sides. We go through a variety of coaching stages with startups in the form of training sessions so they can better understand what affects a mature insurance business. We do the same with the businesses to ensure that they have a clear understanding of how startups work. The businesses that have a clear set of processes in place tend to move forward and build a genuine collaborative relationship with the startups.
Do Businesses Know What They Want?
Some businesses want to learn. Others want to change fast and drive competitive advantage within their business operations with emerging digital technologies. Others want to invest for growth into disruptive business models.
Those that are at the early stage of their innovation journey will play a more observatory role while figuring out what strategy to prime. They study and review startups that are best suited for their operational environment and invite them to pilot their idea based on acceptable measurement metrics. They take smaller and calculated steps, watching and learning from others within the system.
Other businesses will be more focused on what they want and what they need to achieve with the startups, because they have defined a set of innovation imperatives. Such businesses will have an innovation and startup strategy in place and will progress not one but a series of innovation initiatives at the same time. Others will have partnership departments, for example, that can evaluate thousands of startup propositions from early to mature stages, so as not to miss great opportunities to partner, invest and address business challenges.
One non-obvious truth is that insurers need to be prepared to fail and learn from the experience. Only when realizing that projects take too long or are misaligned with external realities can an organization gain experience, refine outcome objectives and update the digital strategy. From a digital innovation viewpoint, there is still a lot to do. Progress is being made across the insurance industry, but to speed up we all need to continue learning, re-evaluating and adapting faster.
What Does a Successful Collaboration Look Like?
Before starting their journey of engaging with businesses, startups should have a clear idea of how they are impacting the value chain and whether their idea will gain traction.
There are many examples of successful collaborations. Those that are moving at a good pace are based on trusted and transparent parameters. It is important that one side does not dominate the other and that all parties are happy with equal input. Whatever is to be done should be based on clearly defined metrics from the outset. It should be clear to the startup how they move from the pilot to the production stage project and how the business is going to help them do that.
We have seen startups from the Startupbootcamp program successfully collaborate with businesses because they have a clear solution and vision. White-label insurance claims platform RightIndem has proven to deliver good results for the corporate partners it is working with, including reducing costs and accelerating the speed of delivering greater value to consumers and insurers alike. Another startup, Emerge, is engaged in strong corporate relationships, delivering value quickly by improving sales, retention, pricing and operational efficiency using artificial intelligence. Insly has successfully digitized the insurance process for more than 80 clients in over 20 countries. Many people do not realize that Relayr, an industrial Internet of Things startup, graduated from a startupbootcamp program in 2013 and received significant investment from Munich Re in 2016.
The Golden Advice for Successful Collaboration
Before embarking on the journey to collaborate with startups, businesses need to be clear about why they want to work with new ventures. They need to make that choice and commit time and resources; it is not just about financial investment. It's important that they know they want to do this and that the startups will require a guarantee of commitment, just like for any relationship or partnership.
Beyond that, businesses should be wary of appearing to be scanning for new innovative ideas they could just replicate themselves. The startup community is a close one and losing their trust could make it difficult for any business to work with other startups within the same network of relationships in the future.
Businesses need to be prepared to consider embracing some of the startup way of doing things. Another stumbling block is asking for complex business proposals. This will not work, especially with early stage companies with unproven use cases. For sure, metrics need to be in place, but the traditional evaluation methods may not be the best ones to use. Businesses should think hard about other ways they might be able to evaluate value, and if a business case really is the best way, be clear on what needs evaluating and the learnings you might get from it.
Collaboration is about commitment. It takes time. There is no one-size-fits-all recipe to jump to different stages of development. Businesses and startups need to go through the process of delivering a project together and capturing the path that works best for both parties. As challenges emerge, the strategy will need to evolve and stakeholders will need to display patience until the process is refined to perfection.
Some insurers are nearly there, so it is not impossible. We are still in the very early stages of InsurTech-Corporate collaboration. There is still a long way to go with only three to four years of recognized investment into the sector. To move forward, a full ecosystem of interested parties, including insurers, startups, investors, and players in adjacent sectors, must learn how best to provide value to others.