Society
Global Mobility Comes at a Price: How Can Tech Help?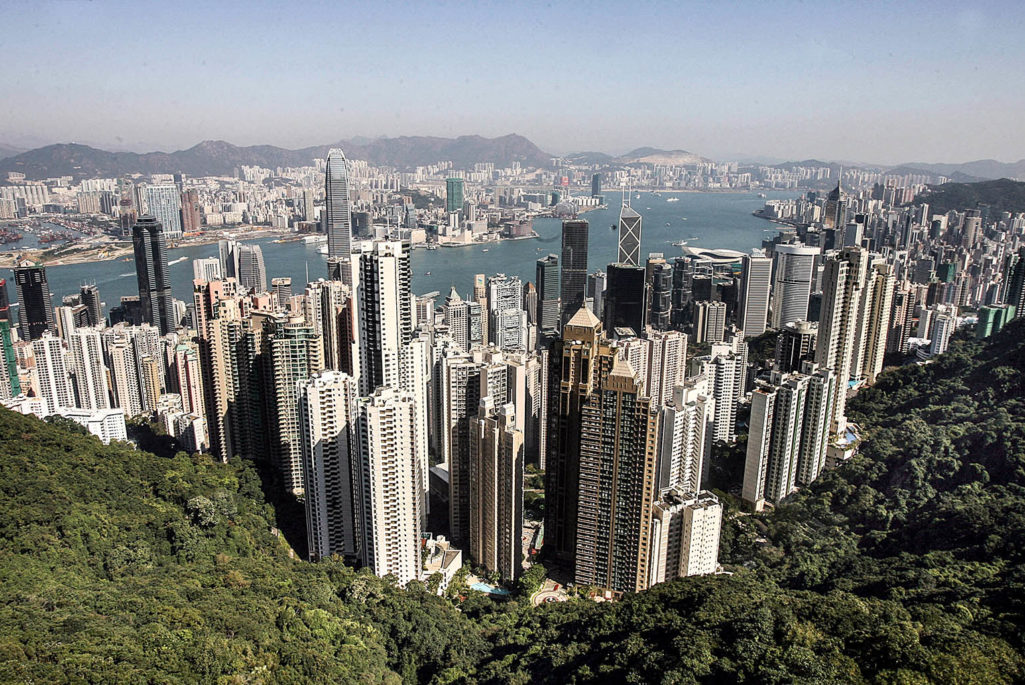 World markets are volatile as ever, as the UK's decision to leave the European Union makes clear. Security issues also proliferate, and yet organizations continue to leverage global expansion strategies to remain competitive and grow—and there's no downplaying the impact of world events on the cost of expatriate packages.
Currency fluctuations, inflation for goods and services and the instability of housing prices all contribute to costs for employees on international assignments, as tracked by Mercer's 22nd annual Cost of Living Survey.
Indeed, organizations have voracious appetites to grow rapidly and scale globally, and so it is necessary to have accurate and transparent data to compensate fairly for all types of assignments, including short-term and local-plus status. At the same time, firms must consider a growing menu of technology solutions for the expatriate management cycle.
Not surprisingly, change is the constant in this year's survey. Hong Kong now tops the list of most expensive cities for expatriates, pushing Luanda, Angola to second position. Although Zurich and Singapore remain in third and fourth positions, respectively, Tokyo is now in fifth place, up six places from last year. Kinshasa, ranked sixth, appears for the first time in the top 10, moving up from thirteenth place. Other cities appearing in the top 10 of Mercer's costliest cities for expatriates are Shanghai (7), Geneva (8), N'Djamena (9), and Beijing (10).
The world's least expensive cities for expatriates, according to the survey, are Windhoek (209), Cape Town (208), and Bishkek (207).
The study uses New York City as its baseline for all comparisons; currency movements are measured against the U.S. dollar. The survey includes more than 375 cities throughout the world. This year's ranking includes 209 cities across five continents and measures the comparative cost of more than 200 items in each location, including housing, transportation, food, clothing, household goods and entertainment.
As always, maximizing the return on investment with fewer resources and talent shortages worldwide makes growth initiatives more difficult for multinationals. These companies must ensure they can facilitate the moves needed to drive business results by offering fair and competitive compensation packages, while the cost of goods and services shift with inflation and currency volatility. If anything, continuing low levels of inflation have translated into fairly steady cost increases around the world.
Thus, Hong Kong emerged as the most expensive city for expatriates both in Asia and globally as a consequence of Luanda's drop in the ranking, due to the weakening of its local currency. And while Singapore held steady, Tokyo climbed six places due to the strengthening of the Japanese yen, while China's cities fell in the ranking due to the weakening of the Chinese yuan against the U.S. dollar.
The unpredictability of such fluctuations, along with other factors, is a fact of life for multinationals. As a result, using technology to optimize global mobility management has only grown in importance and visibility. But it's just as important to look critically at what parts of expat management are most amenable to tech solutions.
Managing Expat Workforce Through Technology
Managing the expat workforce relies on a wide range of technology—from simple Excel spreadsheets, word-processing templates and email to robust suites of integrated databases, employee websites and monitoring tools. These tools can turn almost any aspect of the expat experience into data. But Mercer research shows that the following key factors affect where the HR function falls on this tech spectrum:
Workforce size: A multinational company with only a handful of expats has far different needs than an employer with thousands of expats to manage.
Duration: Firms managing cohorts of expat workers with a decade or more of time outside their home countries need to address complex issues of retirement benefits, tax liability, housing and long-term career trajectories. Robust software support is typically called for.
HR staffing: The more HR personnel dedicated to managing mobile workers, the less need there may be for sophisticated software suites.
Attitude toward outsourcing: Companies that outsource other aspects of human capital management may be more likely to rely on outside providers to handle the mobile workforce. It's a matter of corporate culture.
Attitude toward centralization/decentralization: From complete centralization and control at a company's headquarters to decentralization by regional and home-country level, companies vary. The degree of centralization can be combined with the use or non-use of shared services, outsourcing and co-sourcing in matching tech solutions to expat needs.
Industry: The use of technology to support expat management varies by industry. Some, like financial service firms, have more predictable expat patterns. Others, such as energy exploration firms, may have many workers on remote rigs for years. Tracking compensation to more complex patterns may require more tech power than Excel spreadsheets can provide.
Technology sophistication and ease of use: Choosing an outside tech product for expat management depends on its ability to integrate with an existing human resource information system—and its cost. Simple, modular programs tend to get adopted more quickly, but may not provide the most robust solutions.
Taking these factors into consideration, along with a close eye on the cost-of-living fluctuations, can help build a roadmap for a better system of managing expat workers. Mercer's 2015 Worldwide Survey of International Assignment Policies and Practices (WIAPP) found that about two-thirds of companies (64 percent) do not have specific tools to track and manage international assignments and related costs and mainly use Microsoft Excel and Word software. Overall, only about one in four firms used outside vendor software, which is sometimes no more than iterations of Excel and Word.
A relatively small—though growing—proportion of companies using dedicated management tools to track and manage expats may partially explain the small number of companies using metrics to evaluate their international assignment programs, as cited in the WIAPP survey. But it's increasingly apparent that organizations can ill afford to ignore the growing risk and complexities of managing talent on a multinational basis. There's a world of data to master in our increasingly unpredictable world.