Society
Growing Cities, Growing Waste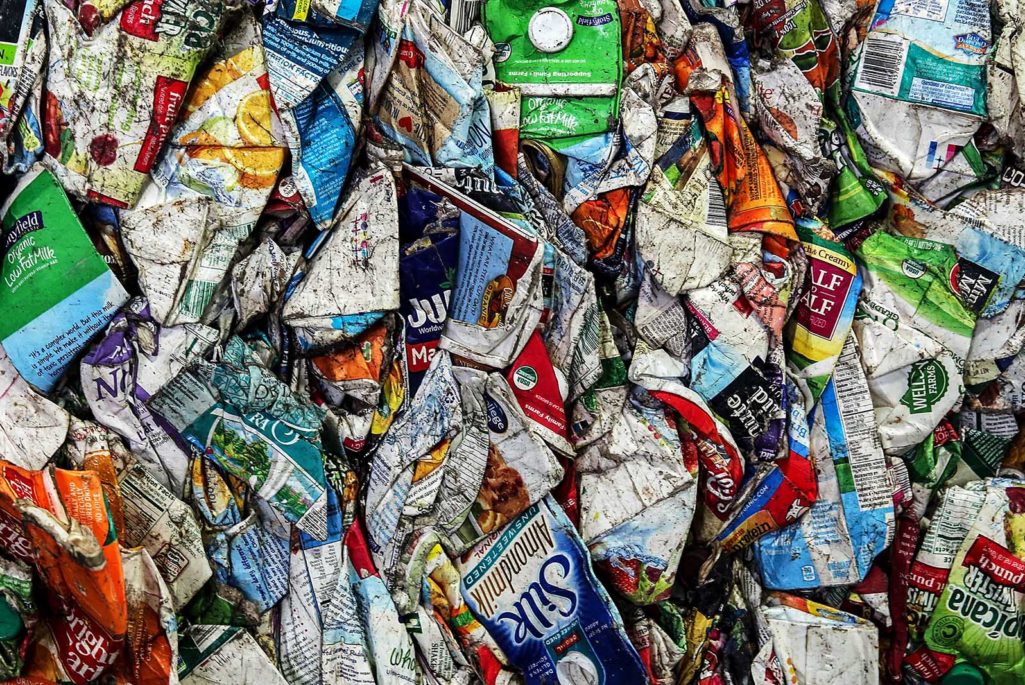 It would be difficult to find a more fundamental urban environmental issue than solid waste disposal. It is clear that effective waste management is essential to the development of sustainable cities. Many cities around the world are implementing innovative measures to deal with waste and are increasingly incorporating waste management into sustainability plans.
Some cities are setting positive examples through aggressive recycling and zero-waste programs. Cities are reducing food waste with better storage and transportation. They are implementing construction strategies that increase reuse of materials and investment in waste-to-energy technology.
Some local policies, such as waste disposal fees and other charges, are being used to encourage waste reduction. Meanwhile, other cities have banned the use of plastic shopping bags or are requiring that stores charge for the use of plastic bags.
Solid waste management is a challenge for large urban areas around the world. Removing garbage from residential, institutional and commercial locations in cities is a major logistical and operational task. It is also a critical matter of public health, environmental quality, and economic development. As the world urbanizes, the challenge is becoming more acute. More people means more garbage, especially in fast-growing cities where the bulk of waste is generated, putting pressure on municipal governments to deal with rising costs and environmental impacts.
Cities generate roughly 1.3 billion tons of solid waste per year. And waste rates worldwide are expected to increase 2.2 billion tons by 2025, an increase of 70 percent. The global cost of managing waste is also rising—from $205 billion a year in 2010 to an expected $375 billion a year by 2025, with the sharpest cost increases in developing countries.
New York City
New York City's millions of residents and millions of businesses, construction projects and nonresident employees generate 14 million tons of waste and recyclables per year. Waste management and removal is handled by two systems—public and private. The public agency—the New York City Department of Sanitation (DSNY)—serves residential buildings, government agencies and many nonprofit organizations. Private commercial firms must pay private waste carters to remove their solid waste. Spending by both the public and private systems on residential and commercial garbage is about $2.3 billion of the city's $75 billion annual budget.
New York City is currently pursuing several different strategies to improve waste management, including increasing recycling capture rates; encouraging residents and businesses to divert organic material from landfills; and eliminating obstacles from waste-to-energy solutions.
The cornerstone of NYC's recycling efforts is its curbside program, which collects paper, metal, glass and plastic. In 2011, solid waste management became incorporated into sustainability planning under PlaNYC, New York City's comprehensive sustainability plan. One of the goals under PlaNYC was to divert 75 percent of solid waste from landfills by 2030. It aimed to reduce annual greenhouse gas emissions by 34,000 tons while diverting 2,000 tons of waste per day from land-based solid waste transfer stations in Brooklyn and Queens to marine transfer stations. In April 2015, Mayor Bill de Blasio announced the rebranding of PlaNYC to OneNYC, a plan that includes strategies for growth, sustainability, resiliency and equity. Under this plan, the city's goal is zero waste by 2030. Since the release of OneNYC, the city has made incremental steps toward its zero-waste goal.
Waste is a public health issue. All cities must reduce, collect and manage waste more efficiently and effectively.
Hong Kong
Like many other developed regions, Hong Kong has seen its waste levels grow as its economy has grown. Hong Kong is one of the most densely populated urban areas in the world with an estimated 7.2 million residents. The city generates over 18,000 tons of municipal solid waste per day—around 6 million tons annually. The current operational costs for waste collection, transfer, treatment and landfilling amount to HK$1.4 billion per year ($181 million USD).
Hong Kong has largely focused on recycling as a way to reduce the amount of waste going to landfills. In 1998, the Environmental Protection Department released the Waste Reduction Framework Plan (WRFP), which set out a 10-year recycling implementation program that shifted the emphasis from collection and disposal of waste at landfills to waste prevention and reuse of waste materials. As garbage levels continued to rise, reaching just under 8 million tons in 2002, Hong Kong realized it needed to implement more waste reduction measures to keep pace with the growing rate of garbage.
In 2005, the Environmental Protection Department published a new 10-year waste management strategy that set out recycling initiatives, employing policy tools like the polluter-pays principle and various producer responsibility schemes. Between 2001 and 2014, Hong Kong's domestic recycling rate grew from 10 percent to 23 percent, and today the city's overall municipal solid waste recovery rate is at 37 percent. Still, the impending closure of the city's three key landfills is looming.
Beijing
Beijing, like Hong Kong and many other large and rapidly growing cities in China, continues to face waste management issues as waste generation exceeds disposal capacity.
Prior to 1979, Beijing had no waste regulations. However, as the waste residue became increasingly nonbiodegradable, Beijing searched for disposal alternatives. The quick solution was to build landfills. Beijing's first landfill was built in 1994 and by the early 2000s, 90 percent of Beijing's garbage was sent to landfills. However, the government began to see that the growing level of waste would not be supported by landfills, and since 2008 it began to place a greater focus on waste reduction and resource conservation, incineration and, to some extent, composting as a substitute for sending waste to landfills.
Incineration is increasingly seen as an important solution to Beijing's solid waste overflow problem, especially in waste-to-energy plants. Emission controls on waste-to-energy plants tend to be more lax than coal-fired power plants, and the fly ash that comes from outmoded incineration processes can be highly toxic. Recently, China has begun searching for cleaner alternatives. The government has attempted to increase efficiency in sorting waste from recyclables through targeted pilot programs in some areas. For example, in 2012, the city introduced a "reverse vending machine" at a select number of subway stations where individuals can insert plastic bottles into a machine and get subway credits in return.
Waste on the Horizon
The current crisis of landfill capacity in New York City is now over fifteen years old, but the issue is new in large cities in China and those in other rapidly developing countries. The need to remove waste from households is a simple matter of public health, and all cities are learning how to reduce, collect and manage their waste more efficiently and effectively.
The political, managerial, and technical challenges associated with waste disposal in cities are numerous and complex. A collaborative approach between the private sector, local authorities, planners and developers will need to be taken to ensure cities and buildings of the future are sustainable and will meet the needs of generations to come.