Society
'Happy But Leaving': Can a New Value Proposition Manage Risk of Talent Drain?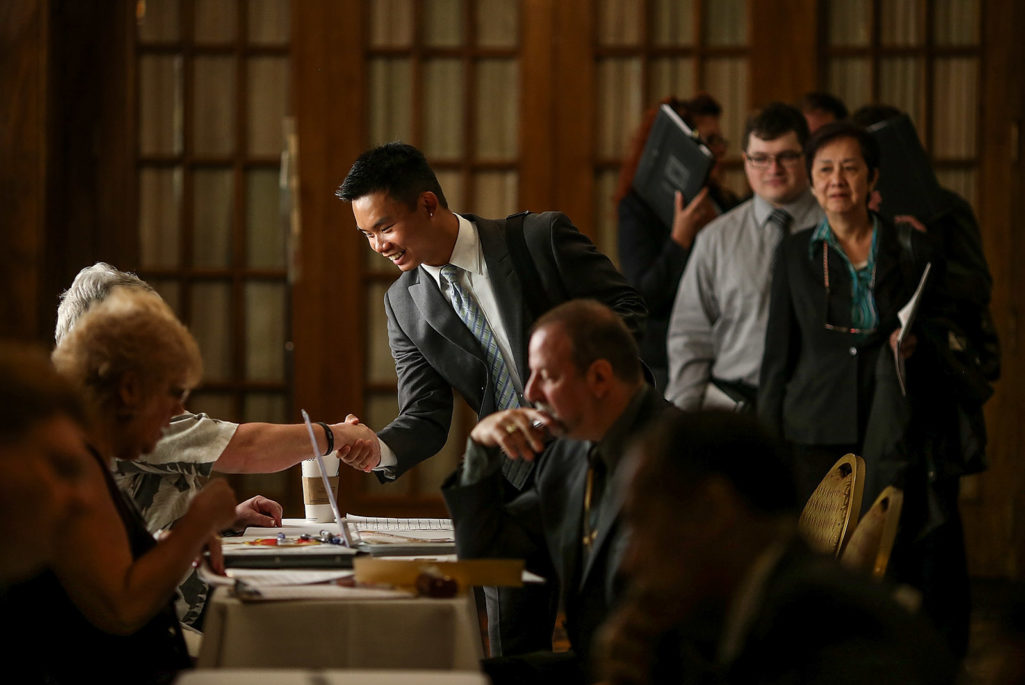 New evidence shows that employers face the loss of valuable talent even among those most satisfied with their jobs; the potential loss of senior management is particularly acute.
To help mitigate the risk of this potential talent drain, many organizations will have to adopt a new value proposition, one that reflects a more open commitment to employee health, wealth and career.
Those are among the findings of Inside Employees' Minds, a new Mercer study of 3,000 U.S. and 1,000 Canadian employees that captures employee views on everything from pay and benefits to career development, engagement, leadership and culture. The survey includes an analysis allowing for the identification of which value proposition elements are highly regarded by employees, and then looks at those findings by various workforce demographics.
The survey also looked at employees' economic outlook to establish context for their views and perceptions about work. It found that employees feel more optimistic about the overall economic picture, but less optimistic about their own job security. Confidence about the economy is not reflected in how they see their personal financial situations. All the same, they appear to be adjusting to a new normal, or at least accepting it.
This year, a combined 79 percent of survey respondents said they expected the economy to grow at either 1 to 2 percent per year or 3 percent or more per year. This is the most positive economic outlook Mercer has seen in 10 years. Likewise, the percentage of employees expecting a recession has decreased substantially in recent years, from 40 percent in 2011 to 21 percent in 2015.
But while U.S. workers feel somewhat better about overall economic prospects, they appear to be losing confidence in their own job security. In the past two years, employees' concern about losing their jobs within the next 12 months has increased from 38 percent to 42 percent.
Senior managers seemed particularly concerned about job security, with 37 percent worried about losing their jobs, compared with 15 percent of U.S. workers overall.
In this context, the data shows that nearly two in five U.S. workers (37 percent) are seriously considering leaving their job, up from 33 percent in the 2011 Inside Employees' Minds survey. That 37 percent includes many workers who are very satisfied with their jobs and organizations.
For example, 46 percent of those considering leaving strongly agree that they have sufficient opportunity for growth and development, while 48 percent strongly agree that they are paid fairly given their performance and contributions.
U.S. workers feel better about overall economic prospects, but appear to be losing confidence in job security.
For senior managers in the U.S., the statistics are even more dramatic. Three out of five (63 percent) are considering looking for a new job, despite high levels of satisfaction with their jobs (93 percent) and organizations (94 percent). For many companies, even the potential threat of a strategic leadership void caused by such an exit can be severe. It's an engagement paradox that calls for an emphasis on programs to ensure that robust knowledge transfer is in place for new employees, with an increased emphasis on succession planning farther down the organization.
Not surprisingly, there's a divide between views of older and younger workers. Across all age groups in the U.S., base pay was the most important element of their job, but younger workers—millennials, ages 18 to 34—cared more about flexible work schedules and career opportunity than did older workers.
Clearly, employers can't offer one-size-fits-all rewards and expect everyone to be happy.
It's also important to acknowledge that not all millennials share the same attitudes. Some may be inspired to stay if they are engaged by their firms' commitment to concepts such as innovation hubs and performance or project challenges.
But with millennials and Gen Xers (the latter group ranging in age from 34 to 50) now representing the dominant share of the workforce, their preferences and behaviors are driving things, especially the happy-but-leaving trend, more than ever. This calls for action on the part of HR leadership, a close examination not only of value propositions, but also a commitment to change in order to ensure future success and a sustainable workforce.
An extra focus on succession planning and leadership development must go hand in hand with this redefinition, with a focus on the population right below the senior management level.
The messaging of this new employer value proposition is to help with career-building, no matter where it leads. It also includes maintaining a strong connection to employees who move on to other organizations, given the reasonable prospect that they will be your best source of external talent after developing their careers elsewhere.
To face down the risk of losing top talent, organizations must do more than rely on the traditional belief that today's happy employees will be tomorrow's stalwarts.