Economy
Has Publishing Benefited from COVID-19?
A BRINK interview with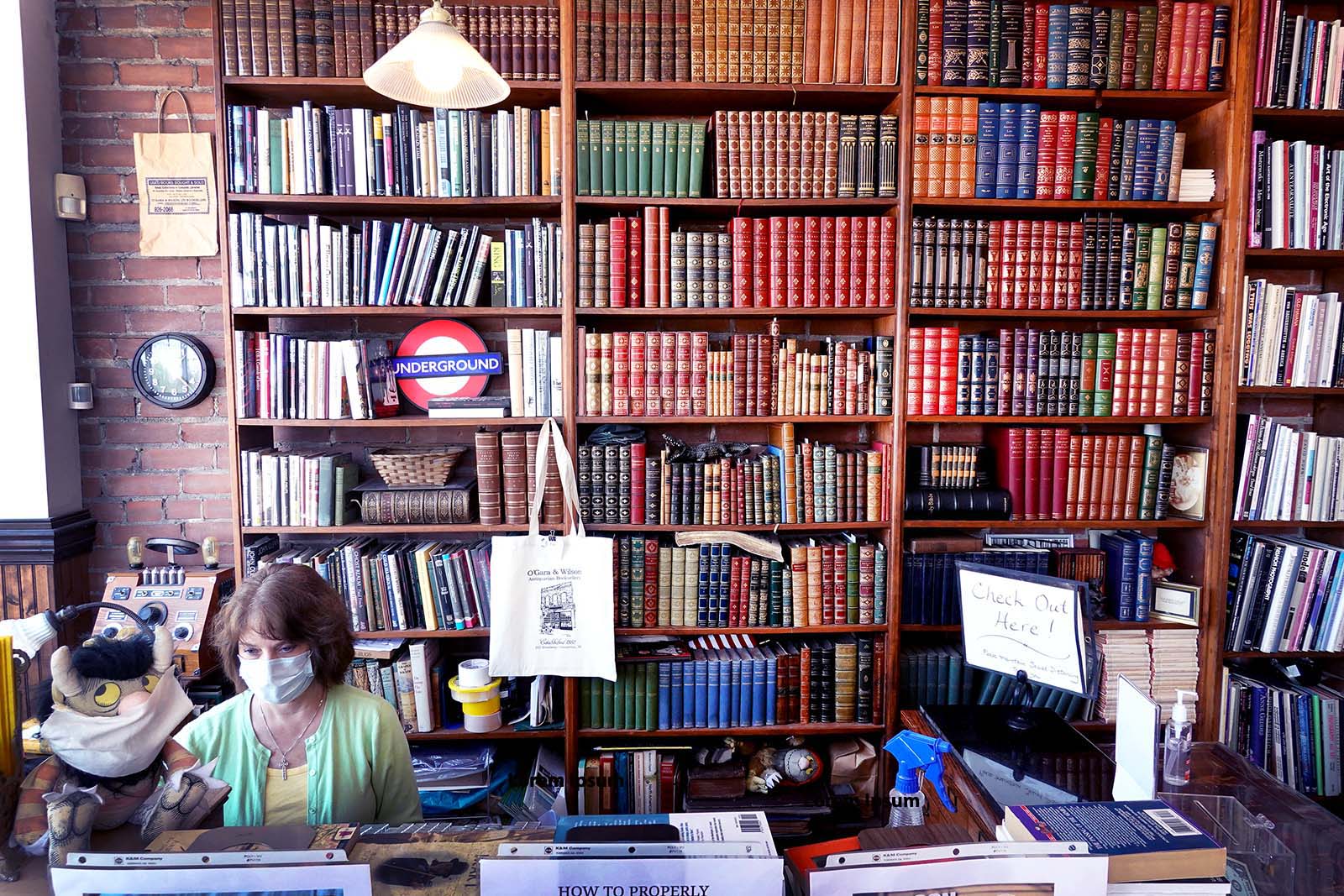 The publishing sector is one of the few sectors that one can imagine could stand to benefit from the pandemic crisis. With people staying at home with fewer distractions, they might have more time for books; however, it turns out that doesn't necessarily translate into more book sales for publishers. 
Rebecca Nicolson is the co-founder of Short Books, which published several bestsellers in the U.K. and was bought by Hachette in 2019. BRINK began by asking her how badly hit the industry has been on both sides of the Atlantic.
NICOLSON: Compared to other media sectors, books have been in a better place to cope with this crisis because they're not so dependent on advertising, and obviously, they are something people can do when they are stuck at home. I think if you were a reader before the coronavirus, you're now probably even more of a reader. Nielsen BookData did a survey recently that showed that overall, the U.K. population has nearly doubled the amount of time it spends reading, from an average of around three-and-a-half hours a week to six. 
BRINK: Has that led to a boom in book sales, either electronic or print?
NICOLSON: It's much more mixed. People are reading more, but often it's books they already have on their shelves. That same Nielsen survey said 25% of people had bought more books, but 18% had bought less. And almost all book sales were online from outlets like Amazon, which inevitably favors a winner-takes-all publishing model. For smaller businesses like ours, there's been a short-term hit because we rely heavily on the high street bookshops, and they were closed. In April in the U.K., I think every publishing company was down between 70% and 90% in sales.
Ahead of the Curve
BRINK: Stepping back from the actual sales to the industry itself, obviously the publishing industry is going through changes just like any other part of media. Has this crisis exacerbated or accelerated trends that were already going on?
NICOLSON: The crisis hit at a time when most companies were already looking to build up their e-commerce business, and the book industry is probably ahead of the curve there compared to many consumer products. But coronavirus has been called "the Great Accelerator" and that's true in the books business as much as anywhere else. People are buying more books online and once habits have changed, there's no going back. It is going to be locked in there for the future.
What About E-Books?
NICOLSON: The sale of e-books has risen, but readers are creatures of habit, and the vast bulk of them still choose to have a physical book in their hands. It is changing, but not as fast as the movement to buying those books online. We've become an online business almost overnight. I'd say that's the significant change.
Nonfiction books are really suffering during the coronavirus pandemic — people want an escape from that grim real world outside our doors.
BRINK: Do you see independent booksellers managing to make a living online, creating independent book-selling sites?
NICOLSON: Some will, but I'm afraid some won't. Bookshops contribute a massive amount to a high street and a community. There is a strong case for them getting some help from the local or central government. But their survival will also depend on how creative they are at building a following. That can be a neighborhood following with authors giving talks and such, or it could be among children. Some bookshops will use social media to carve out their own niche. We shouldn't rule out independent bookshops or write them off.
BRINK: Do you see any growth areas for the industry?
NICOLSON: Books that sell well have sold better. The online world is always a case of "winner takes all." It has reinforced the bestseller, branded books, classics and big backlist books. 
Harder for New Authors
NICOLSON: As people buy more of their books online, it becomes much more difficult to create the visibility for new authors and showcase them up against established ones. Sadly, it's going to be increasingly hard for debut authors to come into the business, no matter how good they are. In the U.K., for example, in children's books, there are just five big authors. In a bookshop, a new author has a chance to be seen; online, it's just incredibly hard.
BRINK: Because the way people buy books online is different from the way people buy them in a bookstore?
NICOLSON: Yes. Online sales are weighted toward books with proven performance. That's how the algorithms work; they use data on past sales so they can sell more of what they're already selling. A new author, by definition, does not have data showing previous sales.
BRINK: What kind of genres have done well during this period? Fiction or nonfiction? 
NICOLSON: Fiction has definitely benefited, as well as both crime and romance. Mind/body/spirit books did very well. Certain cookbooks, like baking, got a boost, too. But straight nonfiction really suffered. People wanted an escape from that grim real world outside our doors. The big exception to that was the huge surge we saw in education books and home schooling. Reference and home learning, for example, is up 146% year-on-year in the U.K., while school textbooks have jumped by 32%. It's also worth noting that the Black Life Matters movement has had quite an explosive impact on titles, in many ways more than COVID-19.
Consolidation in the Industry
BRINK: What about the whole promotion aspect, like literary festivals? Do you think that will come back, or do you think that's gone, too?
NICOLSON: I'm sure the festivals will return. It depends a bit on second waves, the rules of social distancing and whether there's a vaccine. But people still love talking to each other about books and hearing authors. There have been online festivals that have been very well-followed. 
BRINK: Are we seeing more big, global publishing houses eating up the small ones?
NICOLSON: It's going to be tough for the independents. If you've got a market dominated by online sales and run by algorithms, there is less room for new ideas, creative concepts and so on. It's going to be harder and harder to break in. Publishing companies are also going through a generational shift in their own workforce, partly because of the cultural upheaval in society. There's been a changing of the guard in senior leadership positions at some of the biggest publishing companies recently, with a more diverse range of executives being appointed, more women and more black leaders, some coming from outside the sector altogether. This has been missing up to now.