Economy
Hong Kong, Singapore, and the Venture Capital Convergence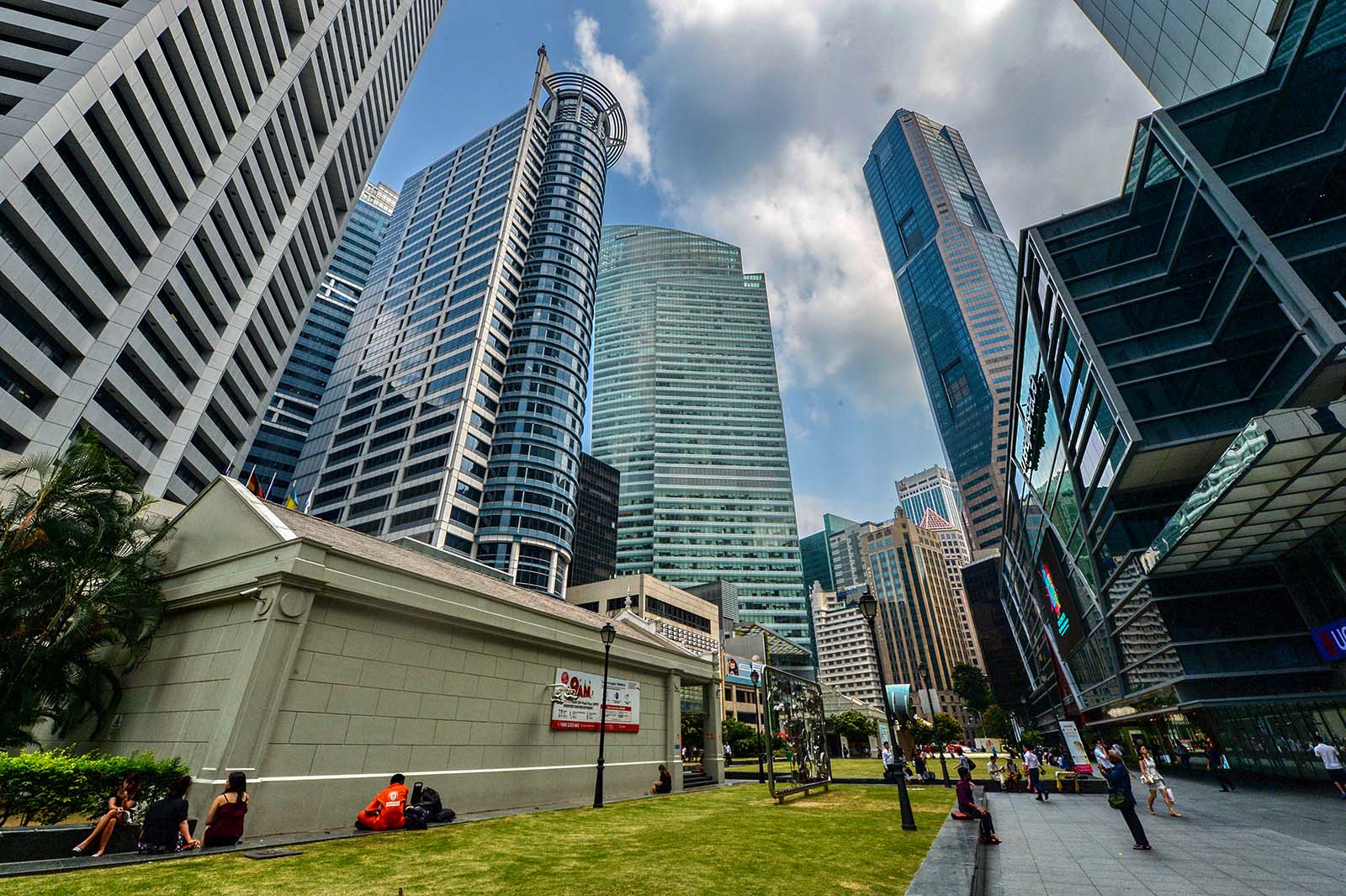 The venture capital industry in Asia has seen a period of unprecedented growth in recent years. The number of venture capital-backed deals in the region has risen year-on-year since 2012, peaking at over 5,000 in 2016. At the same time, the value of those deals has soared from $7.9 billion in 2013 to $84 billion in 2017, and 2018 is on track to surpass even this total.
As large emerging economies in the region rapidly modernize, the opportunities for entrepreneurial startups have multiplied, as have opportunities for those that invest in them. Venture capital-backed companies have used increased access to technology and the Internet to penetrate industries as diverse as transport, commerce, finance and housing. These efforts have also gained government backing, with initiatives in China, India and ASEAN countries looking to support and expand their startup scenes.
Two Cities Lead the Pack
Hong Kong and Singapore, two of the most prominent financial centers in Asia, are also among the most active cities for venture capital. The two have seen similar numbers of venture capital funds closed—70 based in Hong Kong and 86 in Singapore. While we have seen some similarities in the buyout-backed deal landscapes between Hong Kong and Singapore, the venture capital deal landscapes in the two cities are strikingly closely mirrored.
Exhibit 1: Venture Capital Transactions Involving Hong Kong- and Singapore-Based Investors
Since 2007, Hong Kong-based investors have been involved in 1,829 venture capital-backed deals, compared to 1,869 for Singapore-based investors. This is a total difference of just 2 percent across more than 10 years, showing the industries between the two cities to be almost exactly equal in activity. When looking by year, there are some differences in the number of annual deals between the two, but in recent years, even that distinction has been small. In 2015, Hong Kong-based investors were involved in 320 venture capital-backed deals compared to 318 involving Singapore-based investors. In 2016, the figures were 298 and 305, respectively, and in 2017 it was 317 for Hong Kong and 314 for Singapore (Exhibit 1).
Differences in Size
However, the total value of these deals diverges much more significantly. Hong Kong-based investors saw their highest annual venture capital-backed deal value in 2016, when they were involved in a total of $24 billion in announced deals. In the same year, Singapore-based investors were involved with just $9.3 billion in deals, and the highest total seen by Singapore investors in a single year is just over half of Hong Kong's record, at $13 billion.
It seems that while the number of deals is similar in both markets, activity in Hong Kong tends to involve much larger funding rounds. This is strange, given that many of the largest venture capital-backed deals involving either Hong Kong- or Singapore-based investors overlap. Funding rounds for large startups such as Alibaba Group, Meituan-Dianping, DiDi Chuxing and Xiaomi Inc. have tended to attract investors from across Asia and around the world. The difference perhaps lies in deal activity seen in other regions—a third of deal activity involving Hong Kong-based investors has been for companies based outside of Asia, compared to just one out of four deals involving Singapore investors. It may also be that more venture capital fund managers in Hong Kong target late-stage venture capital-backed deals, and these later funding rounds typically have larger sizes than seed and series A financings.
Geographic Differences
As in the case of buyout transactions, it is clear that within Asia, the two cities act as gateways to different parts of the region. Hong Kong-based investors have been involved with over 1,000 venture capital deals for companies in Greater China, accounting for almost nine out of 10 of all the Asia deals they have been involved with. For investors in Singapore, almost two-thirds of venture capital deals involving them have been for companies based in East and Southeast Asia and the Pacific, with just 20 percent and 17 percent of deals occurring in Greater China and South Asia, respectively.
Unlike the buyout-backed deal-making industry, neither Hong Kong- nor Singapore-based investors have been involved with many deals in South Asia—around 300 in total. This is because, although there are not many India-based buyout firms, the country is well-served with venture capital and growth investors, who are the main backers of startups in the region. These three focal points together act as gateways for venture capital investment in Asia.
Critical Roles To Fulfill
Hong Kong and Singapore share many similarities as venture capital hubs, but the one defining similarity between both is the role they play in encouraging and promoting what is still a relatively nascent startup scene in Asia.
As the region continues to modernize, the startup scenes being fostered in some of the region's major economies are acting as important drivers of growth and are diversifying with entrepreneurial influences. Having the capital to support these efforts is an important factor in their continued success, and so a healthy venture capital industry is important to the future development of Asian economies.
The venture capital industries in Hong Kong and Singapore seem to be expanding in equal measure in recent years, with more capital being raised—a promising sign for the economies of the region, especially as they look to support the growth of their startups.
At home, both countries act as gateways to the significant opportunities presented by emerging Asian economies, and as these markets keep expanding, it will be interesting to see if the two cities' venture capital industries keep growing in parallel or if their fortunes diverge—and if so, how.