In Practice
How Businesses Can Use Social Media Influencers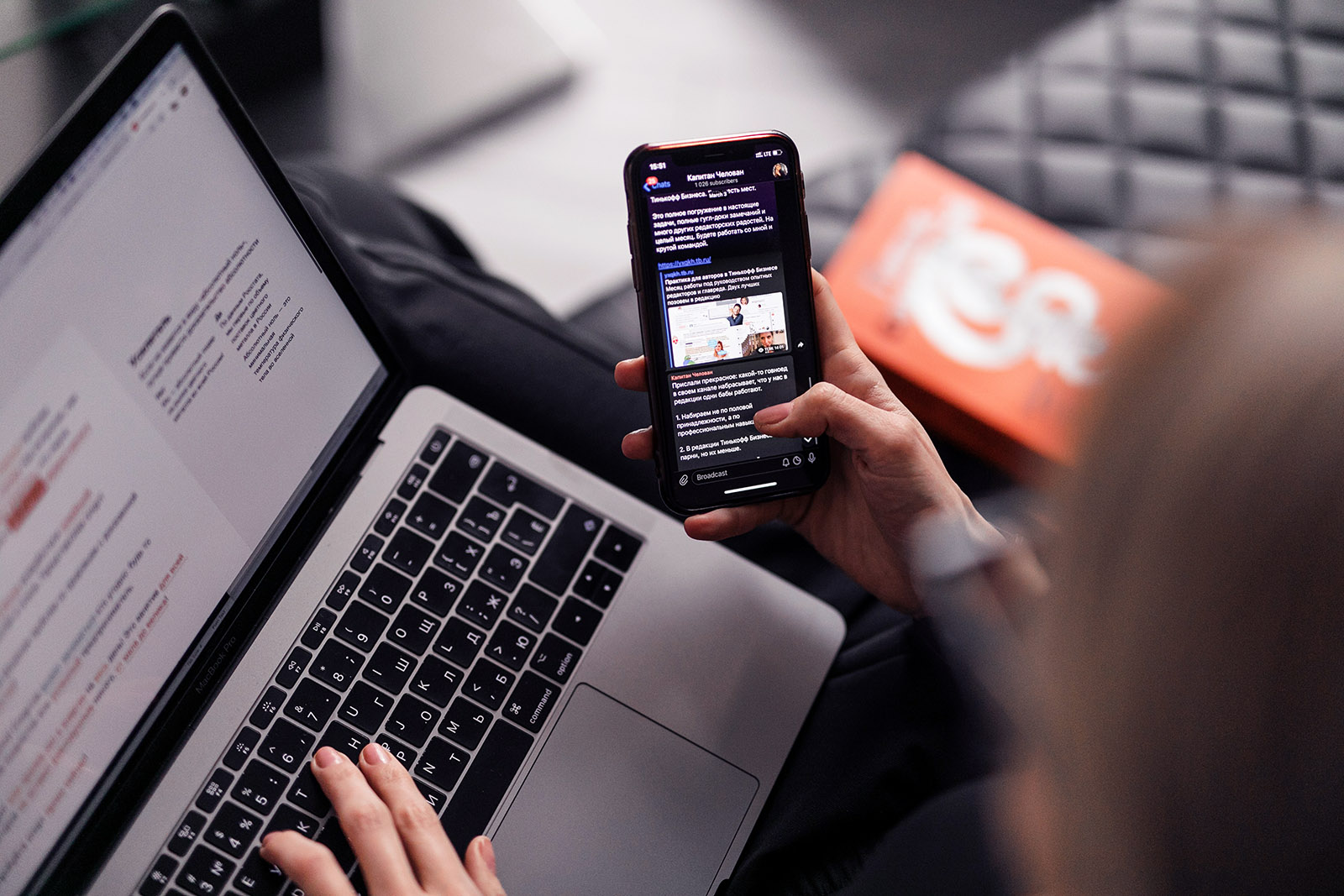 The concept of influencers is rapidly gaining ground in marketing. Some say that in a couple of years, the majority of online advertising will be done through influencers. 
Yet as businesses try to figure out how to convert influencers' huge armies of followers into customers for their products, many are finding that it is not straightforward. 
Sara McCorquodale is the author of Influence: How Social Media Influencers Are Shaping Our Digital Future.
MCCORQUODALE: I think that the influencer industry is slowly becoming the advertising industry and slowly becoming the marketing industry. By the time that we get to the end of 2021, agencies and brands will be dedicating more and more of their budget to supporting influencers. It has become an industry. There's no other way to describe it.
More and more people are buying products off of their social media feeds, as opposed to going directly to websites — that's where the customer journey starts. So if you are a CMO or the head of a brand, you're thinking, OK, I need to find my customers. 
And at this point, many of these customers are not on the high street, so they can't rely on footfall. But they are on social media, and they are tuning to these influencers by the millions. It's quite a logical point of view to say "I need to get in front of these people," and a really good way to do that is via influencer channels.
A Big Following Does Not Always Result In Being an Influencer
BRINK: You would assume that someone with a large following is automatically an influencer, but you say that's not the case?
MCCORQUODALE: Not necessarily. Some people turn to YouTubers or celebrities because they want to be entertained. They don't want to be sold to. They're not looking for lifestyle advice. And they don't trust that YouTuber to recommend a face cream, or a garment or a place to buy their groceries. They are tuning in because they want that person to amuse them.
In contrast, there are many others who have turned themselves into lifestyle editors. They're doing the job that magazines have done for decades. They're saying, if you look across the market and you see that there are hundreds and thousands of face creams, actually these six are the best, and here's why.
That's not to say that the entertainer can't necessarily influence their consumer behavior, or perhaps suggest a product to them. But it would have to be done in a very different way, so that they didn't turn off the consumer.
A lot of the influencers with highly engaged audiences have often picked a niche. So even if that influencer has only 40,000 followers, those are 40,000 very invested followers. And that's a valuable thing.
Finding the Right One Is Trial and Error
BRINK: How does a business decide which influencer will help it to sell a product and is, therefore, worth investing in?
MCCORQUODALE: This is a very experimental space. Any brand taking its first steps into influencer marketing should be aware that it is very unlikely that they're just going to hit a home run in their first few campaigns. You might see an influencer who, on the surface, seems to align very well with your brands — they have a similar ethos to your company, they are ticking all the right boxes for you — so you put your product in their hands and create content, and it could do nothing. 
There's a very fashionable jewelry brand, which has a kind of cool-girl look, but it's not the obvious influencers who are driving sales for them. It's very much your girl-next-door YouTubers. And they only realized that because they started to experiment.
Often brands will look at an influencer, they'll look at that large follower number, and they'll say, we want to reach all those people. 
Whereas, actually, if I'm working with a brand, I'll look at the quality of their commercial work. Often the commercial work isn't necessarily of the same quality as their organic content, and you need them to bring that same level of quality. You need someone who's going to take that same level of care and apply that creativity to an advert in the same way that they would an organic post.
We're definitely seeing a greater crossover where influencers have used social media as a springboard and now they are crossing over to traditional broadcasters.
The Need For a Hook
Secondly, you have to have a hook. 
For me, the hook is what is often missing in influencer campaigns. So, I think especially in the first decade of influencer marketing, what you might find is a brand would just say to an influencer, I want you to advertise this shampoo. 
And the influencer holds up the bottle of shampoo on Instagram and says, "Oh, I really love this shampoo. I use it all the time." And unsurprisingly, they get nowhere near the same engagement as their organic content. They have lots of negative comments under the post, and the whole thing just feels contrived.
Whereas, if you were a shampoo brand and you were aiming at an audience that really cares about, let's say, zero waste, and you were giving your customers a bottle, and they sent away for refills, instead of buying a new plastic bottle every time, then it would make sense for you to work with an influencer who has a history of talking about living a zero-waste lifestyle. 
Someone who has authority in that area. Someone who walks the walk and, therefore, their audience is going to listen to them when they talk about your brand. Because they are probably very choosy and specific in the way that they live their life.
So, it's looking for that hook, whether it's in an influencer's lifestyle, whether it's in something to do with their personal history, you have to find the point at which your brand naturally intercepts with the influencer's narrative. That will create a good narrative, which will create a good campaign.
Risky Relationship for a Brand
BRINK: It's not a risk-free relationship. Presumably it can actually backfire for some brands?
MCCORQUODALE: Oh, it's enormously risky. Because at the end of the day, you're working with people, and people are risky!
People can change their minds. People can spell your brand name wrong. They can get the handle of your social accounts wrong. It's not like a brand working with a publisher, where you can look at the past 10 years of Vogue and you know what's coming in next month's edition. 
When it comes to an influencer, they could turn around tomorrow and decide to completely change the aesthetic and focus of their content. 
And on top of that, you see influencers constantly making gaffs on social media. You see historical tweets emerging from years past where influencers have been racist. So you have to know who you're working with. 
BRINK: Where is this industry heading?
MCCORQUODALE: In 2019, I forecast that we would see a widespread political awakening of influencers across the board. And definitely the growth of the Black Lives Matter movement, and coronavirus, actually, has accelerated this. It's very difficult now to work with an influencer who hasn't expressed some kind of political view, be that party political or related to topical issues.
And they will readily criticize brands, in a way they never had before. These days, influencers' audiences, more and more, want them to have an opinion. It's not just about, I'm wearing this outfit, I'm buying this skincare, I'm going to this restaurant anymore. They want them to express an opinion. They want to get a sense of them as a real person.
And with that comes an element of risk, particularly if, for some brands, they do not want to align with any kind of politics. 
We're definitely seeing a greater crossover where influencers have used social media as a springboard and now they are crossing over to traditional broadcasters. And their aim is to become household names. 
Gen Z Is Grittier and More Value-Driven
If you look at millennials, they came of age or graduated into the 2008 recession. And a lot of them switched off from that enormous problem and created these worlds online. So, you saw so many people who were documenting these idealistic, incredibly perfectionist lives on Instagram. And turning their backs to what was happening in the real world.
Whereas Gen Z has done the exact opposite. They are facing it head on. And they're saying, we need solutions to these problems. We need solutions to the mental health epidemic. We need solutions to gun violence. We need solutions to racism. And they're very, very vocal about it.
Those Greta Thunberg-style influencers who see social platforms as a way to effect change by building large digital audiences, and then using that to get their message into mainstream media — they're actually developing this whole notion of digital influence in a much more effective way than their millennial predecessors did.