In Practice
How Collaboration Is Going To Transform Our Workforce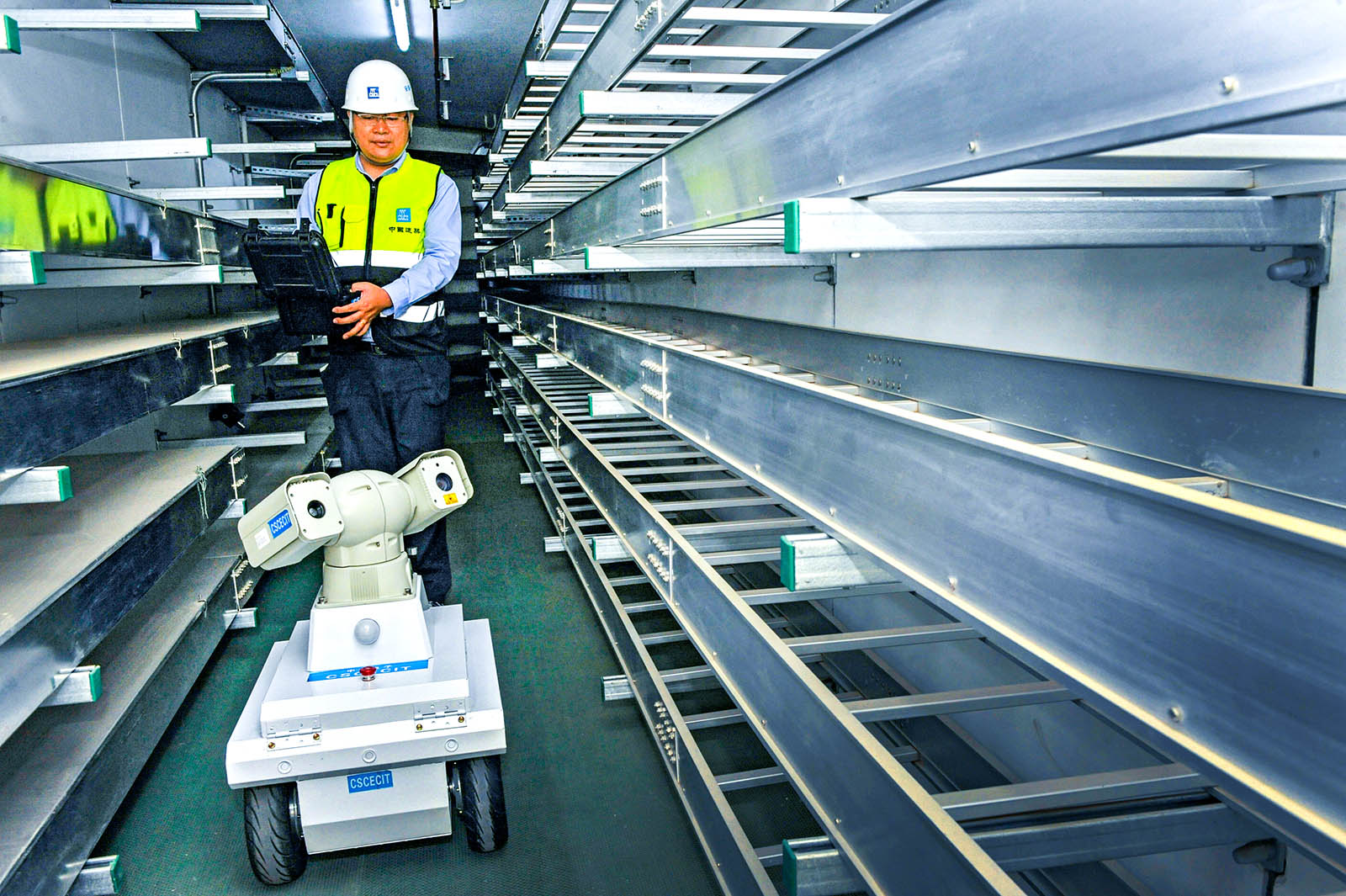 There are 7.5 billion people in the world—and almost as many smartphones. More than half of the world's population has access to the Internet, including about 2 billion people in growth economies.
The Internet of Things has led to technological innovations being developed at an unprecedented speed and scale, changing how individuals, governments and companies relate to each other.
The Future Workplace
To embrace the possibilities of the future of work, we must find new forms of effective collaboration to create opportunities for workers younger and older, for all genders, for those with the skills of today and those needing the skills for tomorrow, locally and across countries.
A lot of the conversation last week at the World Economic Forum in Davos centered on new ways of working. Many of the challenges—such as longevity and augmented reality—are so enormous that they will require collaboration not only within segments of the global economy but across them as well.
The New Collaboration
On the surface, there would seem to be nothing new about collaboration. Businesses have used partnerships and joint ventures for a long time with other businesses, and public-private partnerships with governments are also not uncommon.
What's different now is that, instead of collaborating to drive the sale of a product or service, businesses and governments—and the larger world in which they operate—are joining forces to reshape work. As my colleague Renee McGowan has rightly noted, the aim is workforce enablement, not worker displacement. Workers will have longer lives—and longer careers. Diversity is a vital multiplier; when women thrive, organizations and society thrive, and co-workers may as well be in the next seat as five time zones away.  
Mercer's research has shown what goes wrong when we fail to acknowledge differences and don't work to bridge them. The dialogue at WEF was on new employment models for workers of all backgrounds and skills and how technology will help us to realize those changes.
To build a talent ecosystem of the future, one that is up to the challenges of work-altering technologies such as artificial intelligence and robotics, businesses will need to collaborate for talent and not compete for it. Mercer partner Antonis Christidis has made a strong case for upending old recruiting methods and replacing them with "open-source" approaches to talent.
Early-Stage Work
At an individual corporate level, this new collaboration also means breaking down silos that have been our pillars of organization in the past. This will be a challenge for older companies, but newer ones will not be exempt. The Chinese Internet giant Tencent kicked off the year by unveiling a corporate-level technology council to speed R&D collaboration among its different business units.
With government support of university research on the wane in many places, we should expect more collaborations between business and education, like the one rolled out by New York-based biotech investor Deerfield Management to support early-stage work in university laboratories, rather than proven treatments.
We must identify the skills that will be required of the workforce of the future and provide the opportunities for learning, upskilling and re-skilling to meet them.
For its part, Mercer has expanded its collaboration footprint from partnerships with industry peers and research organizations to create a technology incubator that could transform the world of talent management. We are also connecting diverse clients to help them create flexible talent ecosystems.
Collaboration between Governments
In the same way that there has long been collaboration between businesses, governments have their own history of cooperation on a wide range of issues from safety and security to trade and, most recently, the environment, diversity in general and in the workplace, financial security and training the workforce for the future. We have moved well beyond collaboration solely within the developed world to now include growth economies and those that aspire to join them.
As Grant Robertson, New Zealand's minister of finance, noted at one World Economic Forum meeting last week, "We've set up a forum to drive forward the changes, acknowledging the very things that the panel has been saying, which is that we are all in this together, and there is no point in a single government strategy, or might I say, in a single business strategy, either."
Cities as Crucible of Collaboration
The world ahead will also require greater cooperation between governments of emerging megacities, their national leaders and their international counterparts. There are unprecedented opportunities in these metropolises, opportunities that could vault them past larger, more established markets. But if this is to happen, these cities must be able to attract and keep highly skilled people. They need collaboration to build their workforce of the future.
The goal is, as Mercer noted in its 2018 report on global talent trends, to unlock new forms of growth in what we have called the Human Age. Businesses and governments must demonstrate that they can change—and change at speed. They must devise and implement a higher sense of purpose and become organizations that harness the creative potential and ambition of those they employ.
These new kinds of collaborations have already been set in motion. In December, the Organization for Economic Co-operation and Development, Business for Social Responsibility and the French food multinational Danone launched a three-year, global initiative to foster inclusive growth.
Reaching for Full Potential
What they envision could help businesses to deliver value—not just for their shareholders, but for the societies in which they exist—in the form of policies on living wages and profit-sharing, impact sourcing and impact investing. These kinds of collaborations also enhance the concept of working with purpose, something of increasing importance to attracting and retaining younger and older workers alike.
To make these collaborations successful, we must not merely accept the changes that happen around us, we must lead them. We must embrace change in our interactions with the world and within our companies. We must identify the skills that will be required of the workforce of the future and provide the opportunities for learning, upskilling and re-skilling to meet them. The risk to our colleagues is most acute during times of change—but so is the reward when they are supported to develop to their full potential.