Society
How Companies Can Tap Sustainability to Motivate Staff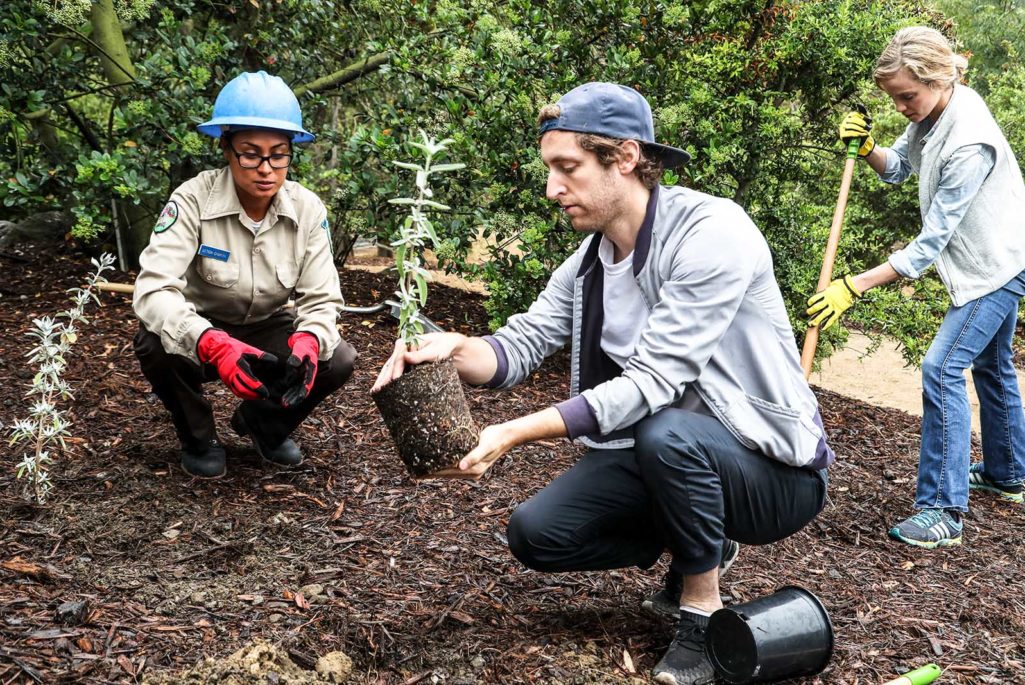 Employee engagement, the psychological engine that drives corporate performance, is at an all-time low. A recent worldwide Gallup poll shows that employee engagement—broadly defined as a state where employees are inclined to feel and speak positively about their workplace—is an abysmal 13 percent. In fact, roughly double that number are actively disengaged at work and have little problem badmouthing their employers. Contrast this with a company such as Unilever with a workforce of 170,000-plus and an employee engagement score around 80 percent.
How do they do it? Well, for one, Unilever and a few other companies have successfully implemented a sustainable business model that puts environmental and societal considerations front and center along with growth and profits. Such a model taps into the higher sense of purpose that we humans have and that many employees currently yearn for, as noted author Daniel Pink writes in his book Drive: The Surprising Truth About What Motivates Us.
Over the last two years, I have visited several large global companies (BASF, Enel, IBM, Marks & Spencer, Nestle, Unilever and others) to better understand how sustainability moves from being a buzzword fed by anecdotes coming out of "do-gooding" companies to being embedded in the way business is done. In other words, when does sustainability become sustainable? I have spoken with CEOs, middle management and shop-floor employees and have gone from glitzy headquarters to retail stores to remote factories to seek insight.
In a recent article on this subject, Unilever CEO Paul Polman and I examined the varying strategies of international companies as they work to make sustainability a part of their DNA. Along the way, we discovered many individual and company success stories that illustrate best practices, but not a one-size-fits-all or cookie-cutter solution for every organization. Ultimately, it boils down to bringing the personal goals and values of individual employees together with the values and goals of the organization to create a sustainable business. It's as easy or hard as that. The following eight steps show how to engage all employees in the company's sustainability mission and thereby boost their engagement.
It's not enough to have sustainability champions at the top—they must be cultivated at all levels of the business.
Define the company's long-term purpose. Why does the company do what it does? Leaders should ask this question and share the answers with employees. For Unilever, the purpose is to simply make "sustainable living commonplace." The company has implemented this purpose via the Unilever Sustainable Living Plan that incorporates aggressive environmental and societal goals, all while growing the business. Purpose also comes into play via Unilever's brands, many of which already have a social purpose built into them. For example, for the antibacterial soap Lifebuoy, it is to "help a child reach the age of five." Thinking about the social purpose that a company serves enables employees to latch onto that higher purpose and use the company as a means to express their values, which in turn, creates meaning in and at work.
Spell out the economic case for sustainability. Research has shown that truly sustainable business is profitable business and it helps the cause to share this knowledge with employees. Take the case of IBM's pursuit of energy efficiency. Through its decades-long energy conservation program, IBM has demonstrated that smart energy management is good for the environment and good for business, because each kilowatt of electricity not consumed reduces greenhouse gas emissions and improves IBM's bottom line. In 2014 alone, IBM implemented energy conservation projects at 341 locations globally, cutting usage to the tune of $37.4 million in savings—6.7 percent of IBM's total energy use. Leaders should make their respective cases to their employees.
Create sustainable knowledge and competence. To bolster the "can-do" belief among employees, it is important to invest in educating employees about sustainability as well as to create systems and processes that make it easier for them to integrate sustainability into their business decisions. Many sustainability initiatives require specialized knowledge and expertise, such as talking to suppliers about sustainable sourcing or using an eco-efficiency tool to evaluate a new product. Then no wonder that companies as diverse as BASF, IBM, Marks & Spencer and Nestlé have invested heavily in training and development, as well as systems and processes that enable sustainability decisions to be made at a large scale.
Make every employee a sustainability champion. Leadership is key to embedding the sustainable business model, and the process typically starts with the CEO getting his or her leadership team on board. It is not enough to have sustainability champions at the top; they must be cultivated at all levels and geographies of the organization. Marks & Spencer has sustainability "champions" in every store and Unilever has sustainability "ambassadors" throughout the organization. As a result, 76 percent of Unilever's 170,000 employees feel their role at work enables them to contribute to the sustainability agenda, and about half of all new employees entering the company after college cite Unilever's ethics and sustainability policies as the primary reason for wanting to join the company.
Co-create sustainable practices with employees. Another important way of embedding sustainability in a company is to engage employees in the co-creation of sustainable practices. A great way to do this is to act on employee initiatives. Companies get more and better ideas when they bubble up from the bottom. A good example of this is Marks & Spencer, which now has clothes-recycling boxes in its stores that provide income for the international nonprofit Oxfam. The boxes were an employee's idea that received support from the board and achieved great success. Once company employees begin to see the positive impact and economic returns on social and environmental investments that they helped create, they start believing that they do have a role to play, and the ideas start to flow.
Encourage healthy competition among employees. An effective way for an organization to embrace a new set of goals and foster an "I should do it" spirit throughout the company is to create a culture of healthy competition among employees. Connected to Care, an initiative launched by BASF in 2015, is an example of healthy competition. The chemicals company provides every employee with an opportunity to join a team, develop a corporate volunteering project in one of three core BASF areas—food, smart energy and urban living—and submit the project to Connected to Care. In 2015, about 35,000 employees across all BASF regions worldwide submitted more than 500 project ideas. All employees worldwide are able to vote for their favorite projects and BASF funded the top 150.
Make sustainability visible inside and outside the company. Measuring and communicating progress on key sustainability indicators always attracts people's focus, as we typically want to succeed in the dimensions we are measured on. No wonder, then, leading companies develop indicators to track the progress of their sustainability agenda, which they share via scorecards, dashboards and webcasts with employees. To keep visibility high and reinforce the idea that achievements in sustainability are meaningful for the company, it is also important to celebrate success when goals are reached or awards won (such as category leadership in the Dow Jones Sustainability Index).
Showcase the higher purpose by creating transformational change. No company can go at it alone and beat the tragedy of the commons. We need to learn to collaborate with traditional competitors to solve thorny environmental and social issues. Doing this fosters a sense of unity among employees because they see that achieving sustainability is not just about themselves, or even their own company, but rather a societal issue with global implications, all of which inspires them to join in. To help tackle deforestation, for example, Unilever and Tesco led the global Consumer Goods Forum—an industry network of about 400 retailers, manufacturers and service providers with a combined turnover of 2.5 trillion euros—to announce a moratorium on deforestation.
Every person wants his or her work life to have a higher purpose beyond doing a job and earning an income. Yet too many people spend most of their waking hours in workplaces that fall short of providing this. Companies that can resolve the tension people feel between their personal values and the best interests of the business will benefit by having a highly engaged and productive workforce, proud to play a part in bringing positive change to communities around the world.
This piece first appeared on Knowledge@Wharton, which is the online research and business analysis journal of the Wharton School of the University of Pennsylvania.