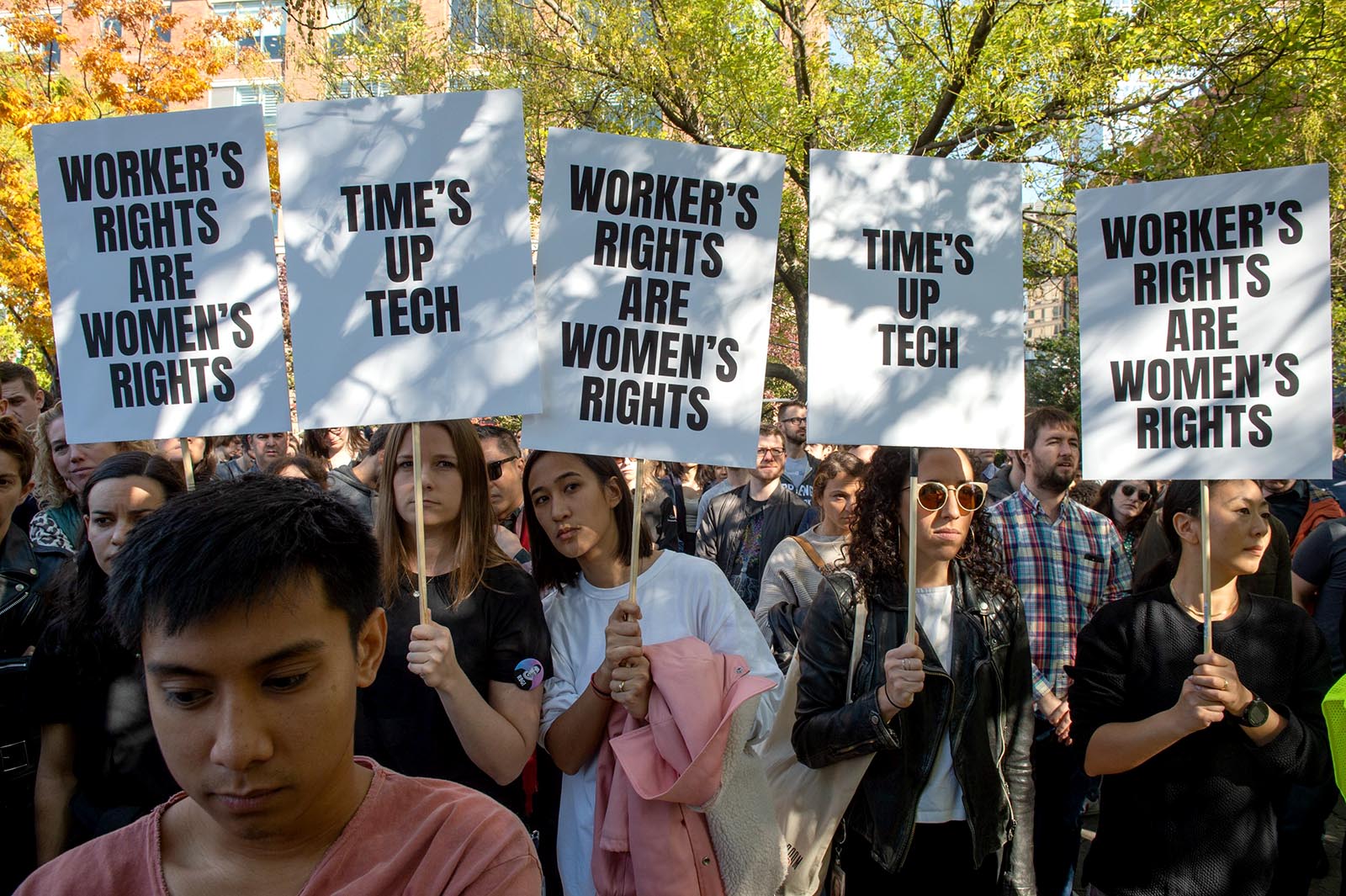 The #MeToo movement is making itself felt in the workplace.
Sexual harassment charges filed by employees to the U.S. Equal Employment Opportunity Commission (EEOC) increased 13.6 percent in fiscal year 2018 (October 2017 through September 2018) from the year before—and the number of sexual harassment lawsuits brought directly by the EEOC increased by more than 50 percent. Anecdotally, employers and insurers have both reported an increase in internal complaints and attorney demand letters alleging sexual harassment.
At the same time that complaints are rising, the management and settlement of claims may be getting more expensive and complicated. This is due in part to new laws, many of which are designed to discourage or prevent nondisclosure provisions in settlement agreements and the mandatory arbitration of harassment claims. Some companies are adopting elements of the proposed changes even as legislation is being debated.
Ending Nondisclosure?
Sexual harassment claims can expose companies to enormous costs, including reputational harm, consumer boycotts, drops in market capitalization, and legal expenses for internal investigations, government proceedings, employment lawsuits, securities class actions, and shareholder-derivative suits, among many others. Alleged perpetrators are not the only ones called to account—so are corporate actors who might have enabled, covered up, or failed to prevent the wrongdoing.
The Tax Cuts and Jobs Act of 2017 now prohibits employers from taking tax deductions for sexual harassment claim settlements and related attorneys' fees, if those agreements contain nondisclosure provisions. Employers have to choose between demanding confidentiality and losing the deduction or facing potential publicity. This could result in fewer settlements and drive more litigation of harassment claims.
Congress is also considering the Ending the Monopoly of Power over Workplace Harassment through Education and Reporting Act (EMPOWER), which would prohibit employers from requiring a nondisclosure or nondisparagement agreement addressing workplace harassment as a condition of employment. Parties would still be permitted to include a confidentiality provision in an agreement to settle a harassment claim, if they both agree.
States are also taking steps to address the confidentiality issue. New York and California now prohibit employers from requiring nondisclosure provisions in agreements to settle harassment claims and allow victims to decide whether to voluntarily agree to such a provision. Other states, such as New Jersey and Pennsylvania, have proposed similar legislation.
Mandatory Arbitration Could Also Go
Many employers impose mandatory arbitration agreements, prohibiting employees from filing sexual harassment claims in court and compelling arbitration as a condition of employment. If passed, the Ending Forced Arbitration of Sexual Harassment Act would prohibit pre-dispute agreements requiring arbitration of a "sex discrimination dispute." Even if the bill does not become law, the concept has caught on—with several large employers announcing they will no longer require arbitration of harassment complaints.
Several states have passed or proposed laws banning or limiting pre-dispute agreements that require the arbitration of sexual harassment claims. It is unclear how those laws will fare in light of the U.S. Supreme Court's May 2018 decision in Epic Systems Corp. v. Lewis, which upheld the enforceability of agreements requiring employees to arbitrate their claims and waive the right to a class action under the Federal Arbitration Act.
The legal landscape in the area of sexual harassment is shifting to keep up with the changing cultural demands brought on in part by #MeToo.
What Harassment Claims Mean for Employers
If an employee sues a supervisor for alleged harassment, the employer could be vicariously liable if the harassment culminates in an adverse employment action.
The employer might be able to establish a defense that they exercised reasonable care and the plaintiff acted unreasonably by failing to report. However, an employer can be liable for harassment by a plaintiff's co-workers if the employer knew, or should have known, about the harassment and failed to take remedial action. Employers are typically required by state law and/or contracts to indemnify and defend individuals accused of harassment, provided that the individual was acting within the scope of employment.
Allegations of sexual misconduct by high-ranking corporate employees can also expose businesses and directors and officers to liability and prompt costly internal investigations and regulatory scrutiny. Securities fraud class actions often follow public revelations of previously undisclosed sexual harassment claims, especially if such a revelation leads to a significant stock price drop.
Limiting Indemnification
Directors and officers have several layers of protection for out-of-pocket expenses and losses in defending against alleged violations of securities laws or breach of fiduciary duty claims. State laws generally permit or require companies to indemnify directors, officers, and employees who must incur costs to defend themselves in lawsuits or proceedings involving their jobs.
Some conduct, however, is not indemnifiable. Delaware, for example, permits indemnification for defense costs, judgments, fines, and settlements incurred by directors, officers, and employees who acted "in good faith and in a manner reasonably believed to be in, or not opposed to, the best interests of the corporation." But a corporation is not permitted to indemnify an individual for expenses resulting from conduct that fails to meet these "minimum standards of conduct." A corporation also cannot indemnify an individual for a judgment of monetary liability to the corporation itself, which is the remedy typically sought in a shareholder-derivative suit.
Many states, including Delaware, also permit companies to limit the personal liability of directors—but not officers—to the corporation and its stockholders with an "exculpation" provision in the articles of incorporation.
Although these provisions can excuse directors from breach of fiduciary duty of care claims, corporate laws do not permit exculpation for breach of the fiduciary duty of loyalty, bad faith, intentional misconduct, or knowing violations of law—the same claims that are typically asserted in shareholder-derivative litigation.
Transferring the Risk to Insurance
The #MeToo movement has highlighted the significant liability that directors and officers can face. The prospect of personal liability in the wake of allegations of sexual harassment or failure to monitor workplace conduct—coupled with unassured corporate indemnification and advancement—makes D&O liability insurance an important risk transfer tool that can, at times, become the last line of defense for an individual director or officer. Organizations need to be aware of what coverage they have in place, both via a D&O policy and a more traditional employment practices liability policy.
The legal landscape in the area of sexual harassment is shifting to keep up with the changing cultural demands brought on in part by #MeToo. This might expose organizations and their directors and officers to new liabilities, making it important for employers and the C-suite to not only stay abreast of relevant changes in state and federal law, but to get out ahead of them whenever possible.