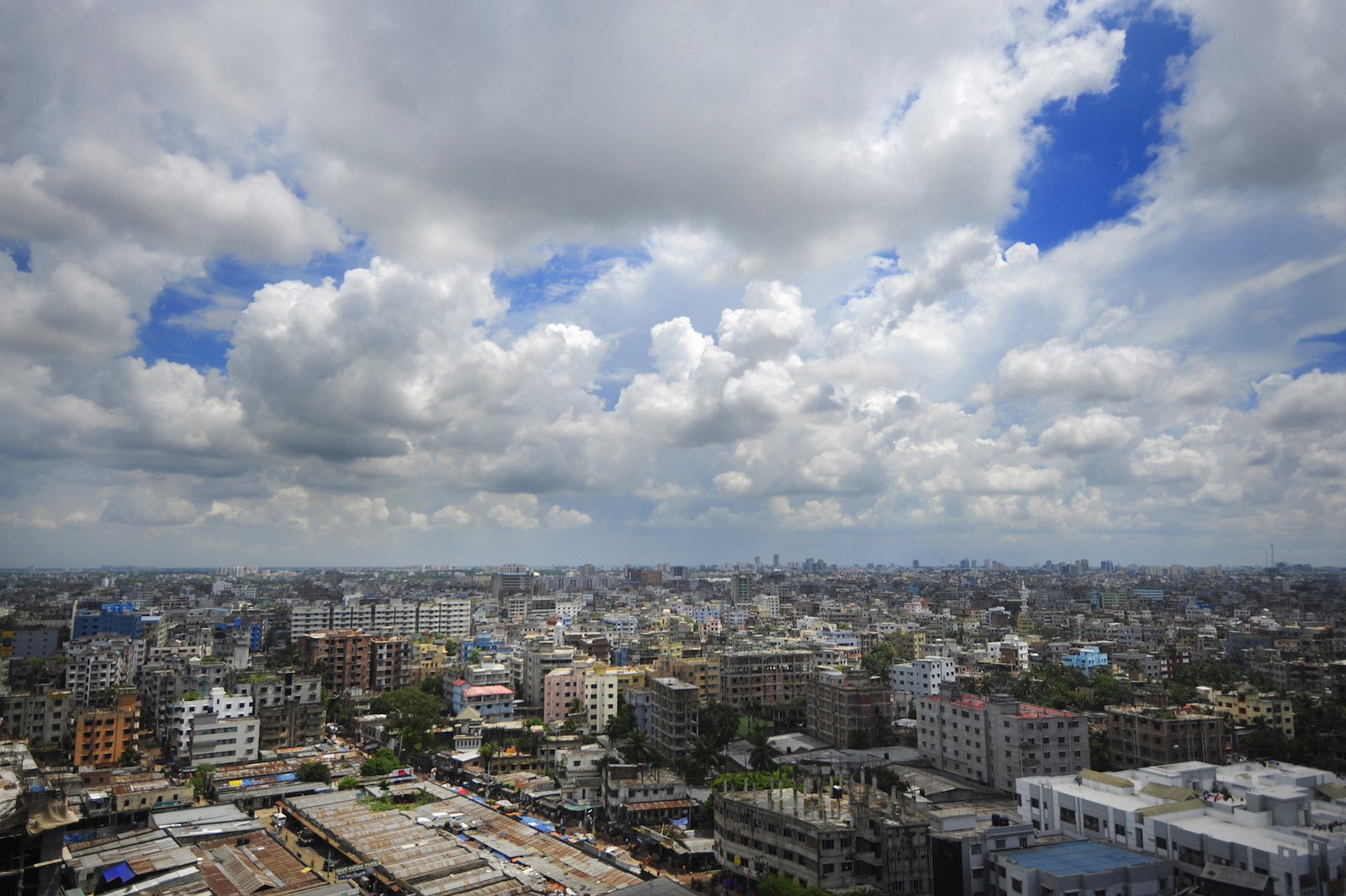 Bangladesh has the potential to be among the fastest-growing economies in coming years, which would help it take 28th place among the world's most powerful economies by 2030. Bangladesh's GDP has been showing steady growth in recent years. In the last fiscal year, Bangladesh witnessed a 7.28 percent growth in GDP. In the budget for FY2018-19, Bangladesh is reportedly going to set a GDP growth target of 7.5 percent. The manufacturing industry, especially the country's $28 billion ready-made garments (RMG) sector, has been one of the heaviest contributors to Bangladesh's economic development. Within the Asia region, India, the Philippines and Vietnam are the other countries that are expected to grow in the 6 percent to 7.5 percent growth range.  
The key to realizing Bangladesh's growth potential depends on sustained investment and reform. The government is focusing on the key infrastructure initiatives such as bridges and highways. The government has also prioritized setting up a number of special economic zones across the country in an effort to boost investment. It has already established a Hi-Tech Park dedicated to the ICT sector. Additionally, Bangladesh has more than 149 million mobile phone users in a population of 160 million. So, if there is any country that can capitalize on digital disruption now, it is Bangladesh.
Talent Landscape
Bangladesh is home to a young population—the median age in Bangladesh is 26.7 years. At the same time, the median age in Singapore is 34.6 years; in India it is 27.9 years; and in China it is 37.4 years. The other younger countries in the region are the Philippines, with a median age of 23.5 years and Vietnam, at 30.5 years. Bangladesh's talent landscape, much like that of the Philippines and India, will be dominated by the millennials and Generation Z, with a large percent of working individuals belonging to these generation segments. As the country's corporate world welcomes four to five generations in the workplace, it will be critical to see how HR professionals manage to attract and retain its talent.
The demographic dividend can be derived best when the education system is able to supply talent that is ready to be absorbed by the corporate world. While there are various universities and institutes providing market-ready talent, there is still a gap between what the industry demands and the skills imparted by these education institutes. There is certainly room for better partnerships between academia and the corporate sector in Bangladesh.
The talent landscape is defined not just by multinational companies that operate in Bangladesh, but also by a strong presence of local groups and companies. Local companies dominate industries like life sciences, RMG, steel and food processing, among others. Both MNCs and local companies compete for the limited talent pool in the Bangladesh market.
Challenges To Address
Most MNCs operate with lean HR functions. Hence, chances of HR professionals' multi-tasking or an HR generalist wearing multiple hats are very high. Specialist roles like recruitment specialist or rewards specialist are typically limited to fewer organizations, and HR generalists largely dominate the corporate HR landscape in Bangladesh.
There is a significant opportunity for HR to focus on its own capability development and to align better with the business and leadership.
Overall, the talent landscape across Bangladesh is characterized by scarcity of skilled talent. This talent shortage, to be interpreted in relation to demand, leads to competition for the same resources, which in turn results in challenges in attracting and retaining the right employees. So, what are the top priorities for the HR fraternity in Bangladesh? The three buzz words in the people space in Bangladesh include attraction of skilled talent, engaging the right talent and retention of key talent. The talent story in Bangladesh is similar to any other developing nation with a higher GDP, like India, the Philippines or Vietnam, where companies struggle to attract and retain the desired talent.
As Mercer reported in 2017, hiring in India, Vietnam, the Philippines and Bangladesh is happening at a greater pace, compared to other countries in the region. Thus, there is fierce competition for talent attraction as they compete for the same talent with other organizations. Another factor of why the talent war is more competitive in Bangladesh is because the talent is fungible across industries. Within the multinational space, there are limited companies operating from the same industry, hence, companies tend to poach talent from across industries. In a landscape where availability of skilled talent is both scarce and limited, the HR fraternity is prioritizing with greater focus on employee engagement, rewards and on building an employer brand.
Bangladesh is among the younger countries in the region, and as Generation Z becomes part of the workforce, HR continues to evaluate how to engage a multi-generational workforce. The rules of employee engagement need to be crafted for this unique employee group, with distinct aspirations and drivers. Though employee engagement is top-of-the-mind for the HR fraternity, not many organizations use employee engagement surveys to measure the same. There is still scope for greater penetration and acceptance of this important metric.
Retaining key talent continues to be a challenge in Bangladesh. With an absence of engagement metrics, managing employee expectations is the main hurdle to retaining talent. For the diverse demography of employees, expectations concerning career progression, better rewards and better work-life balance top the charts. Additionally, employees do not leave only for better money or better opportunities. The Bangladesh corporate world is also witnessing voluntary attrition on account of international migration of talent, either for better opportunities or higher studies.    
Compensation is an important consideration in Bangladesh and continues to be one of the key reasons for attrition. For the last couple of years, India and Bangladesh have been topping the charts in Asia for doling out among the highest salary increases, nearing double digit, along with Vietnam. Given that inflation in Bangladesh is around 6 percent, the real wage growth is only 4 percent, which is comparable across Asia. Companies do check for market competitiveness, periodically, and tend to have their rewards aligned with market reality.
Interesting Times Ahead
In view of the multiple challenges, HR professionals in Bangladesh face a daunting task. There is no easy or difficult time to navigate through these challenges, as organizations need to collectively think of how to maneuver through them. There is a significant opportunity for the HR function to focus on its own capability development and align better and stronger with the business and leadership. HR needs to know its people and know what's working in order to devise people strategies that are better aligned with business models in this age of disruption. The world is looking at India and Bangladesh as they continue to demand and dole out double-digit salary growth figures, but are they sustainable? Is there a greater need to focus on better employee engagement and create a more compelling employee value proposition to drive engagement and productivity among the young workforce? It is one of the most interesting times for the HR fraternity in Asia and particularly in Bangladesh.