Society
Identity Theft: What Organizations Need to Know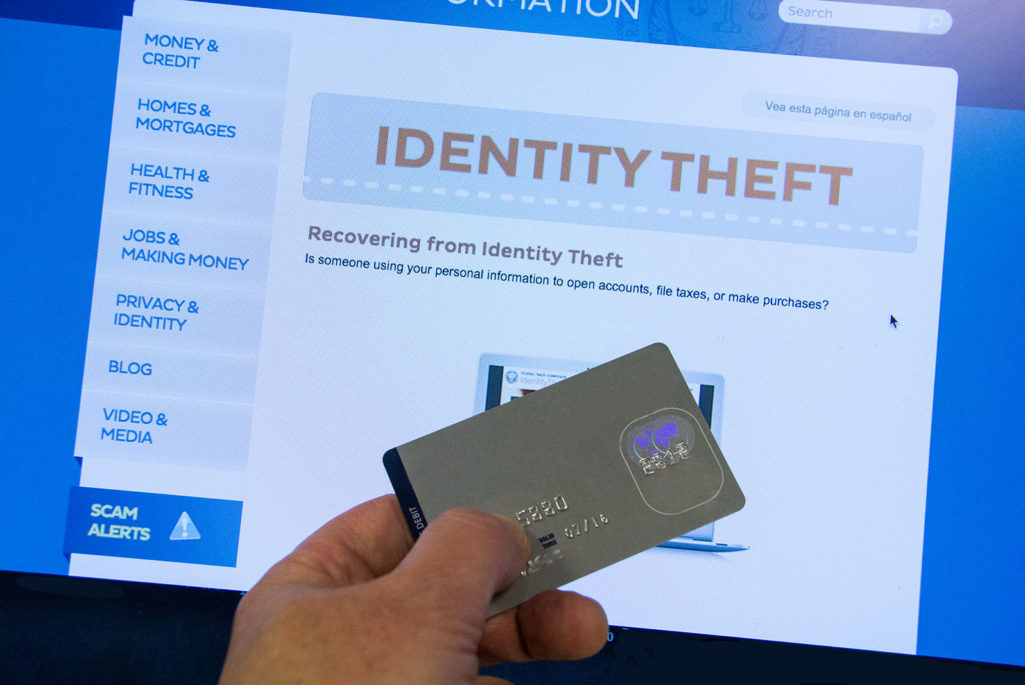 If you are reading about identity theft in the news, it probably includes a horrifying statistic or story about the victim. What you most likely won't see are the stories of the businesses affected by this rampant crime. However, businesses are a big part of the identity theft puzzle and an important stakeholder in not only fighting the problem, but assisting victims.
The Identity Theft Resource Center (ITRC) has been conducting our Aftermath Study on a regular basis to track the experience of victims of identity theft. The study surveys victims who contacted the ITRC for assistance during the previous year, and while we use this information to better understand how to help victims, we believe it is invaluable information for businesses as well.
One victim from this year's study stated: "I live in constant fear my bank account and savings could be wiped out at any time. After identity theft happens, you are constantly looking over your shoulder and in constant fear it will happen again."
While our organization can use this feedback to understand the emotions and repercussions of the crime, businesses can look at this statement in another way. What is the basis for such a statement, really? It is a loss of trust in the relationship between the business and the customer.
One of the crucial findings from this year's study was that identity theft crimes erode trust in the basic mechanisms that victims believed were in place to protect them. In addition to the specific questions that asked for responses regarding the loss of trust, this theme was persistent throughout the open-ended questions and remarks made by numerous respondents. This is important for businesses to note, as it is not just the mechanisms in which the victims lose trust, but the entities which conduct those mechanisms, i.e., businesses.
Consumers often feel abandoned by businesses when they are the victims of identity theft.
According to our findings, victims believe that the protection of personal information falls on a number of entities, from the individual to the apps they use. According to respondents, this responsibility falls most heavily on the individuals, followed closely by companies or retailers they do business with and data brokers or companies that collect information about them. While businesses take the brunt of the blame for nearly all identity theft crimes, according to the consumers surveyed in the report, they can also be the first to take several immediate steps to rebuild customer trust and loyalty. Consumers often feel abandoned by businesses when they are the victims of identity theft. Businesses that form partnerships with consumers as they help them come back from the brink of financial disaster will rebuild trust quicker, help solidify brand loyalty and keep their reputation intact.
Before an organization decides to sidestep this issue because it's not a financial institution, it should reconsider. Even if a business doesn't handle financial transactions, it is still important to understand the effects of identity theft. This year's study found that simply stealing credit card or bank account information in order to conduct unauthorized transactions on those accounts—while still the top form of identity theft—is being replaced by the desire to nab permanent data such as Social Security numbers and birthdates.
Many victims reported experiencing different forms of identity theft, including criminal, governmental and medical identity theft. In fact, the numbers were sizeable of those reporting medical (20.1 percent), criminal (12.5 percent) and governmental (31.6 percent) identity theft. So, while account numbers can be changed and credit cards can be reissued with new numbers following fraud, having access to a victim's full identity profile means even more long-term lucrative activities for the criminals. It also means that more industries are being affected. It is no longer just banks and merchants who are losing the trust and business of customers, but medical providers, law enforcement and governmental bodies.
Open Communication is Key to Keeping Trust Alive
So how can a business or organization help make sure its customers and patrons remain satisfied even in the event of identity theft? Based on the feedback we have received from studies from this year and past years, one of the best things a business can do is to set up designated communication lines for identity theft victims. Many victims who call the ITRC state that they have been passed around and around on company call trees while trying to report their identity theft case. Companies need to set up a designated phone number and provide details on their website where victims can obtain and report the information necessary to begin mitigating their case. This is perhaps why the study showed an increase in the overall satisfaction that victims had with their financial institutions, in that they have lead the charge in establishing fraud departments. These actions have given victims of identity theft a clear and concise avenue to report their claims and begin regaining some of the power lost when they became a victim.
The above key findings catalog the attitudes and impact on consumers after identity thefts occur, and we believe this information is critical in understanding the crime from all different angles. It is important to recognize that identity theft isn't just a personal problem; it's a serious economic and business issue, too. Businesses would be wise to take notice of the feelings and actions of identity theft victims in order to retain customer trust, bolster their reputations and sustain business.