Society
Impressive Socioeconomic Growth in Asia-Pacific, Yet More Needs to be Done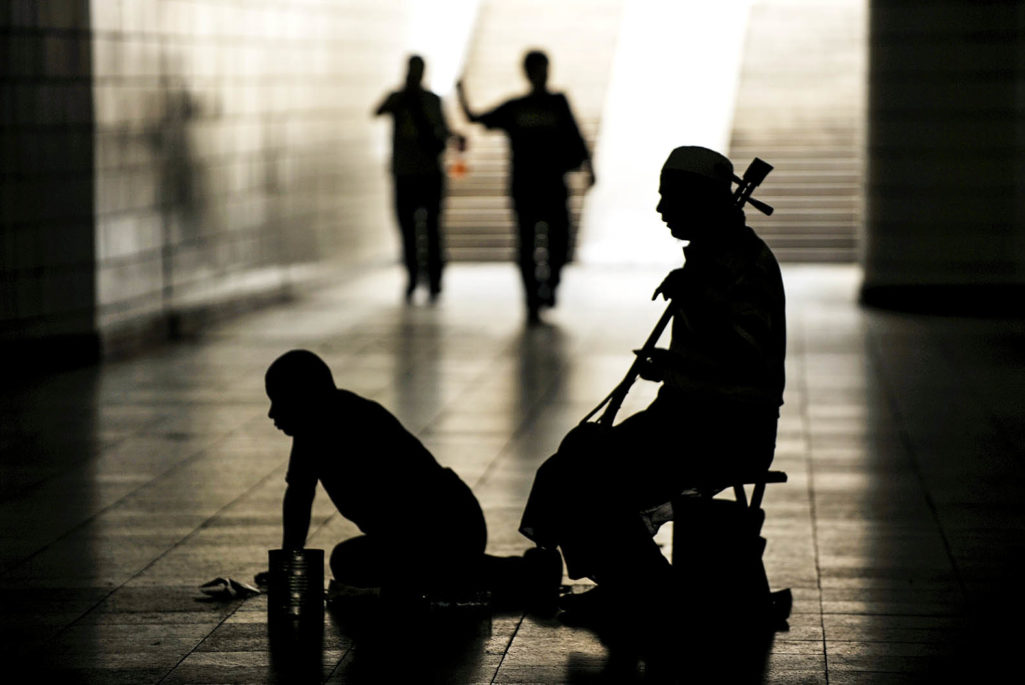 Over the last two decades, several countries in the Asia-Pacific region have recorded significant progress in economic and social development, with countries like India, Vietnam and South Korea registering an almost 150 percent increase in per capita GDP. Key factors contributing to such phenomenal growth include globalization and increase in world trade, improvements in technology and critical infrastructure, as well as investments in human and physical capital.
According to a recent report by the UN Economic and Social Commission for Asia and the Pacific (ESCAP), the Asia-Pacific region has been a leader in global poverty reduction with the highest reduction being recorded in East Asia, the Pacific region and South Asia. However, it must be noted that while millions have been lifted out of poverty, a 2013 estimate reveals that around 400 million are still living in extreme poverty.
Between 1990 and 2013, China witnessed the highest comparative reduction in poverty rates, which dropped from 67 percent to 1.9 percent, while India's poverty rates declined from 46 percent to 21 percent during the same period.
Poverty Headcount Ratio, 1990–2013: World and Global Regions
Decreasing Inequality Between Asia-Pacific Countries but Increasing Inequality Within
Poorer nations have recorded increases in per capita GDP, and inequality has steadily declined. When comparing growth in per capita GDP relative to Australia, South Korea displayed the highest growth: In 1990, its per capita income was 42 percent of Australia's and by 2014 it was 82 percent. However, despite sustained economic growth and continued reductions in poverty rates, the wealthiest sections have derived the maximum benefit. Income inequalities within countries have increased. In China for instance, in 1981, the richest 10 percent earned six times the income of the bottom 10 percent. In 2009, the richest 10 percent earned 18 times as much. Similarly, in Malaysia the richest 10 percent have 35 percent of total income, while the poorest have less than 2 percent. In India, the wealthiest 10 percent of the population own 36 times more wealth than the poorest 40 percent. In China, they have 26 times more; in Thailand, they have 70 percent and in Indonesia 65 percent. In Japan, the divide is the least with the richest 20 percent possessing only half of total wealth.
Ratio of the Income Share of the Richest and Poorest 10 Percent
Inequalities Arising from Unequal Opportunities
The net primary education enrollment for all subregions averages about 95 percent. In case of secondary education enrollment in poorer countries, it is mostly children from affluent families who are likely to attend. The inability to access quality education results in reduced employment opportunities and future earnings capability, which in turn leads to greater inequalities. Governments in poorer nations must ensure that education gaps arising from differences in income, social status, gender and rural-urban residence are addressed.
Inequalities in Basic Services
Significant progress has been recorded in accessibility to clean drinking water over the last two decades. In 1990, the number of people without access was 900 million; in 2010, it was 410 million; and by 2015, it was down to 270 million. Presently, about 94 percent of the region's population enjoys access to clean water. Since 1990, 723 million people in China have had access to clean water in their premises with most users residing in rural areas. Apart from the differences in access to clean water, the rural-urban divide in sanitation is also greater. Many South Asian nations were able to triple the access to improved sanitation facilities in rural areas—from 12 percent in 1990 to 37 percent in 2015, but this was still half the rate for urban areas, at 70 percent.
Gender Inequality Continues to Hamper Development
Although progress has been made since adoption of the Beijing Declaration and Platform for Action in 1995, women continue to experience discrimination in the labor market as well as in political representation and access to health care. In the case of education, the region has been successful in achieving gender parity in primary education enrollment and near parity in the secondary and tertiary levels. However, according to the report, enrollment is only the beginning, and countries need to follow up on attendance and achievement, which have often been low especially for girls. It is a result of limited resources, poor infrastructure, low quality of education and persistent sociocultural barriers.
Progress Made and Recommendations
Though the Asia-Pacific region has significantly reduced extreme poverty, there are still 400 million people who continue to live in abject poverty. A six-point agenda is suggested for closing socioeconomic development gaps:
Harness the potential of economic growth to create jobs

Broaden social protection coverage

Provide universal access to education, health care and basic infrastructure

Promote gender equality and women's economic empowerment

Enhance financial inclusion

Ensure social inclusion of vulnerable groups
The 2030 Agenda for Sustainable Development seeks to ensure an inclusive structure in all development plans, where the largest number of individuals can derive economic benefit. Although the progress achieved has been remarkable, the rich-poor divide must narrow.