Society
In Global Hunt for Talent, Parental Leave Policies Expand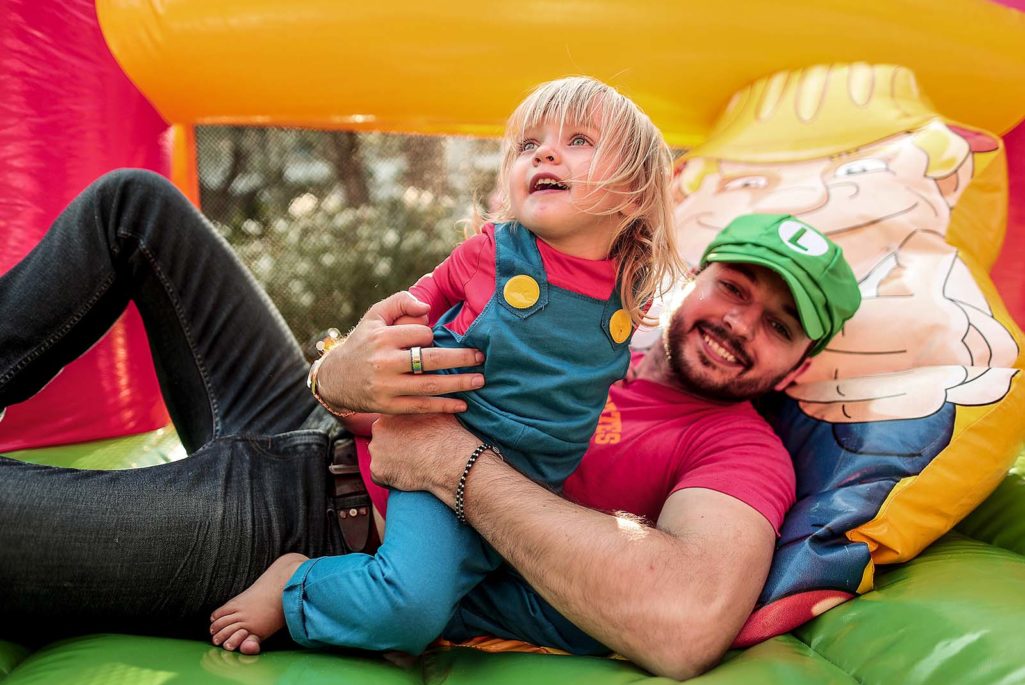 As workforces age around the globe, new generations are joining the world of work. As demographic changes demand policy changes, organizations are expanding parental leave policies well beyond traditional maternity leave provisions.
If anything, it's a strategic move to broaden these policies. More inclusive leave programs for parents can have a positive effect on both employees and employers, helping the workforce maintain a better work-life balance while creating an attractive place to work and improving retention during a time of continued competition for highly skilled talent.
Despite the complexities involved in the legislation of parental leave—defined as paid or unpaid leave provided to care for a newly born or adopted child, and historically available for mothers to care for their newborns in the months following childbirth—organizations are making the benefit available to whole of their workforce, but they still have a long way to go.
According to Mercer's 2016 Global Parental Leave report, more than one-third of organizations worldwide have one centralized global policy that covers the various types of leaves available, including maternity, paternity, adoption and parental. Moreover, 38 percent provide paid paternity leave above the statutory minimum and several countries mandate a parental leave program that may be used by either parent.
Enhanced leave programs reflect evolving caregiver roles. More organizations are expanding leave policies to include fathers, part-time employees and caregivers of parents to help ensure inclusivity among their workforce. While almost two-thirds (64 percent) of companies worldwide provide maternity leave for only the birth mother, 24 percent of companies provide this leave to the primary caregiver, regardless of gender.
Although criteria for leave eligibility may vary by policy type, country and company, a progressive view of family and gender roles is more prevalent when it comes to defining eligibility for paternity leave, with 41 percent of surveyed companies in the Asia-Pacific region and 41 percent of surveyed companies in Europe, Middle East and Africa (EMEA) offering paternity leave above the statutory minimum. While 54 percent of all companies define eligibility based on the birth father only, an additional 34 percent provide leave based on the broadest definition: birth father or secondary caregiver, regardless of gender.
Leave Policies and Evolving Gender Roles
As gender roles evolve and more families include same-sex parents, many organizations are modifying their parental leave programs to accommodate the changing workforce. Some employers are even expanding their policies beyond legislative mandates, since leave is becoming a valuable tool for promoting equality as well as for recruiting and retaining talent.
As the provisions of parental leave policies expand beyond traditional maternity leave, some employers have chosen to implement a global policy.
There are many considerations involved with instituting a global leave policy. Besides addressing governmental and state legislation, policies need to accommodate a changing workforce, be generous yet cost-effective and avoid unintended consequences, such as discouraging women from returning to the workforce or offering leave to fathers when taking it could be viewed negatively.
According to the Global Parental Leave report, slightly more than one-third (36 percent) of the companies surveyed worldwide have a global parental leave policy covering multiple types of leave. Among companies with a global policy, 19 percent cover all four types of leave: maternity, paternity, adoption and parental. Of the two-thirds of companies that do not have a global policy, 12 percent are considering implementing one in the future.
The complexity of different local statutory requirements along with administrative intricacies may make a global parental leave policy seem impractical. Despite these concerns, some compelling reasons—like no longer adhering to requirements that are not compatible with diversity and equality strategies and creating a level playing field for employees in all countries—have prompted companies to consider a global policy.
Meanwhile, as employers review their parental leave policies in an effort to better align organizational objectives with the needs of a changing workforce, many are offering time off to parents of adopted children. Adoption leave, similar to paternity leave, is becoming more prevalent, especially as the definition of families continues to progress to include same-sex parents.
More than one-quarter (29 percent) of companies worldwide provide adoption leave beyond what is required by law. Furthermore, when asked how they handle adoption leave for same-sex couples, 87 percent of companies indicate the leave is handled in the same manner as opposite-sex couples.
Similar to paternity leave, some countries do not have a statutory requirement to provide leave for parents adopting a child. Adoption leave, like other leaves, helps employers accommodate more diverse family structures, which are now commonplace among their employee populations.
Non-traditional Leave Policies Considered
More and more organizations are expanding their parental leave policies to accommodate the needs of their workforce. As a result, they are considering non-traditional types of leave that include parental leave for part-time employees; support programs for parents, employees and managers; time off, separate from sick leave, to recover from miscarriage and time away to care for family members.
Family care leave is time off (paid or unpaid) for employees to care for their loved ones, including children, spouses, parents, parents-in-law or siblings. The Mercer report found that two-thirds (67 percent) of companies worldwide provide family care leave to their employees.
The length of leave is typically a few days fully paid, although some countries allow for an extended period of unpaid leave.
More progressive companies are acknowledging that eldercare is as important as childcare, especially as the population ages and more working couples need to devote time to elderly family members. Moreover, they understand that employing more women and ensuring their equal pay and opportunity are only the workplace side of gender equality.
Initiatives such as paternity and family care leave can help level the playing field for career progression. More inclusive global parental leave policies are more than just the right thing to do; as the data suggests, they are becoming increasingly valuable tools in the global competition for talent.