Economy
In Markets We Trust: Injecting Confidence into Asian Markets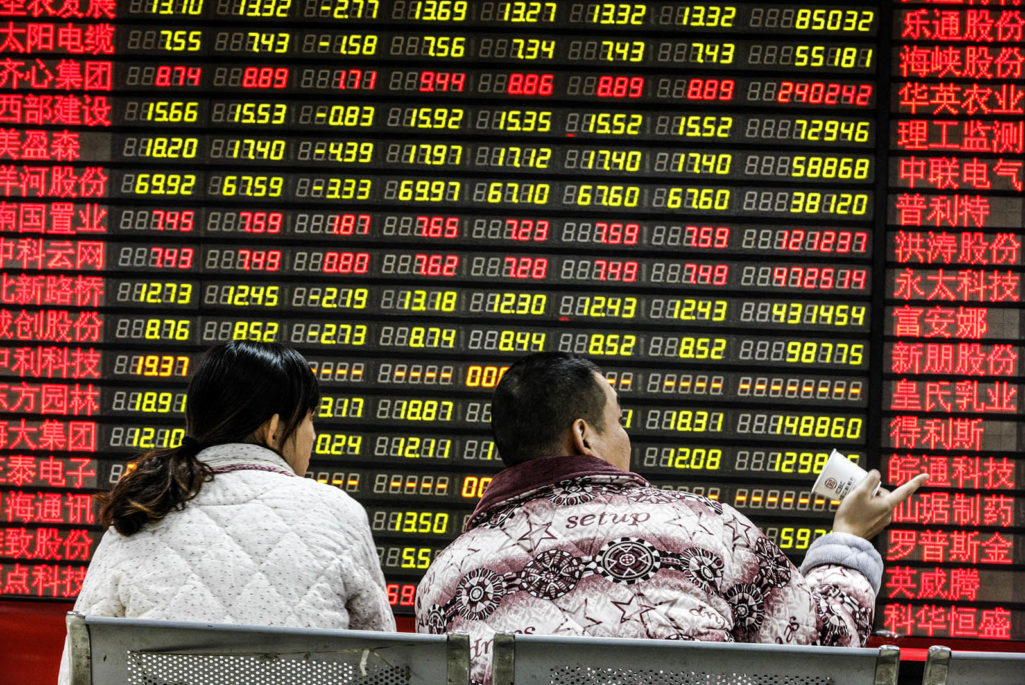 On the first day of the 20th World Economic Forum on East Asia, leaders from business and government called for structural reforms in South-East Asia to inject confidence into the region's financial markets and prepare for the anticipated interest rate hike in the United States.
China, as Asia's largest economy, is key to confidence in the region's markets as it continues with financial reforms and liberalization. "China has shown competent management of the economy for decades," said Jose Isidro Camacho, Vice-Chairman, Asia-Pacific and Country Chief Executive Officer, Credit Suisse, Singapore. "Not only do they have more tools in the box, they also have become more effective in using those tools."
Other economies in Asia, particularly those under new leadership such as Indonesia and India, are also undertaking necessary reforms to strengthen and inject confidence into their markets. "Russia looks at Asian growth markets with great interest," said Arkady Dvorkovich, Deputy Prime Minister of the Russian Federation, adding that Russian trade with Asia is expected to double in the next five to seven years. He said the country is working closely with Vietnam, Thailand and Laos.
Indonesia, with a population of 250 million people of which 60 percent are under the age of 30, is also ripe for investment, according to Sofyan A. Djalil, Coordinating Minister for Economic Affairs of Indonesia. "There's a lot of potential in this market," he said, noting that more than 30 smelters are under construction, the service sector is expanding rapidly and the manufacturing sector is growing again. He said the biggest challenge facing Indonesia is lack of infrastructure.
John Riady, Executive Direct, Lippo Group, Indonesia and Co-Chair of the World Economic Forum on East Asia, said institutions need to begin reflecting the reality on the ground in order to inject more confidence into the region's markets. "If we begin to change our institutions to better reflect the realities in Asia, investors will have more confidence in Asia," he said.
Mari Kiviniemi, Deputy Secretary-General of the OECD, said harmonizing regulations would also make ASEAN more business-friendly. "Developing capital markets is one of those issues which is at the forefront," she added. "Governments should be as open as possible, as reliable as possible and as inclusive as possible."
With an interest rate increase expected from the United States Federal Reserve this year, Asian economies are already bracing for potential capital outflows. "Having said that, Asian economies have been preparing for a long time," said Camacho, adding that Asian economies continued to perform during the financial crisis. "Domestic financial markets have grown to an extent that they're beginning to finance the needs of those economies," he said. "That speaks to the resilience of the financial markets in many parts of Asia."
Riady agreed, saying that Asian economies have changed drastically from 1996, putting them in a better position to withstand U.S. rate hikes. "We have over 4.5 times the reserves we had in 1996," he said. "Asia is in a much better position to manage the impact of monetary policy in the U.S."
Panelists agreed that Asian governments need to do a better job of communicating their stories to potential investors to build trust and confidence in the region's markets. Camacho said: "I would like to see more government leaders head trade and investment delegations so they can explain their stories directly so they don't have to be interpreted by media or analysts."
This piece first appeared on the World Economic Forum.