Society
Insurance for Poor Could Protect the Most Disaster Prone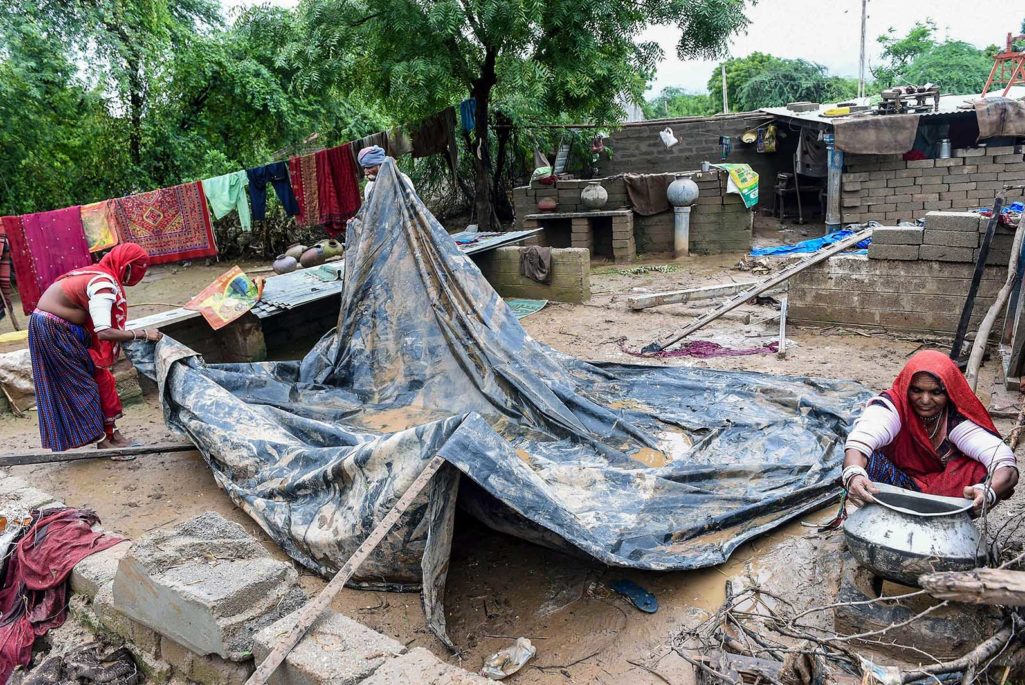 Insurance is an underused way to help save lives in natural disasters and soften their impact on the poorest countries and it needs to be better understood by governments and aid groups, said insurers, aid experts and government ministers last month at the International Insurance Society Global Forum in London.
About 1.5 million people have died in natural disasters in the last 20 years, and crises such as hurricanes and severe droughts cost $30 billion a year across 77 of the poorest countries, officials from Britain's Department for International Development (DFID) said.
In wealthy countries nearly half of the costs of natural disasters are covered by insurance, but in the poorest countries it is less than 5 percent, DFID said.
Humanitarian appeals are increasingly struggling to raise enough funds, despite record levels of international aid. And with natural disasters expected to grow in frequency and intensity as the impacts of climate change are increasingly felt, governments and aid agencies have been seeking alternative funding to provide help.
One of the most promising options might be insurance for the poor, experts at the conference said.
There is "clear evidence" that when insurance payouts are available during a natural disaster "economic recovery is quicker, human deprivation is lower (and) there is lower cost to the taxpayer," said Stephen Catlin, chair of the Insurance Development Forum (IDF).
"What is there not to like about that? And why don't people buy into it? I think one of the reasons is because we in insurance have been very poor at communicating what we do," he said. "We have to change that."
At the meeting, Germany announced it was giving 20 million euros ($23 million) to help vulnerable countries tailor disaster risk financing mechanisms to suit their needs.
The money will go towards a global partnership for climate and disaster risk finance and insurance solutions being set up by the British and German governments and the World Bank Group.
One of the most promising options to help the poor in disaster prone areas might be insurance.
The partnership will include a new center to help the poorest countries plan for disasters and find mechanisms to quickly access money in the event of a crisis. The center is expected to open in London at the end of the year.
The Centre for Global Disaster Protection will draw on international expertise to help build cheaper, faster and more reliable access to cash in emergencies, its organizers said.
"Our shared ambition is to build the resilience of the world's poorest people to natural disasters," said Lord Bates, Britain's minister for international development.
"What really frustrates us all is that these risks can be anticipated. These are not total surprises. Yet, globally, investment in reducing risk from natural disasters is still only a small fraction of that spent on international response," he said.
"We need to shift the balance," he added.
Every $1 spent on preventing a flood or drought from becoming a disaster saves up to $5 in humanitarian aid, experts at the meeting said.
Insurance allows governments to plan and prepare for disasters because they know they will be able to access cash quickly in the event of a crisis. Because insurance payments can arrive more rapidly than international aid, they can save lives, experts said.
"With climate posing an ever-greater risk, we can use insurance and risk financing solutions to strengthen developing countries' financial resilience to a wide range of threats," said Joaquim Levy, the World Bank Group's managing director and co-chair of the IDF.
"By using well-designed financial instruments, we can ease the impact of disasters on the most vulnerable societies, reducing the cost and damage to development progress," he added.
However, some say the bigger challenge is a lack of systems on the ground to effectively deploy money and resources in response to a natural disaster.
"It is true there is a push to getting in place contingency plans to make sure everybody involved knows what's supposed to happen. But that does not mean you can (actually) do it," Richard Choularton, co-chair of IDF insurance and humanitarian system working group, said on the sidelines of the meeting.
"And that has to be addressed through investments at national level—social protection systems, national disaster management capacity, infrastructure capacity—to be able to deliver the resources that are needed after a disaster," Choularton said.
If such things are in place, "then insurance can be very effective as a tool. If it's not, it'll be money we will be struggling to spend because we don't have the capacity to do so," Choularton warned.
This piece first appeared on Thomson Reuters Foundation News.