Society
Is Corruption Asia's Biggest Socioeconomic Challenge?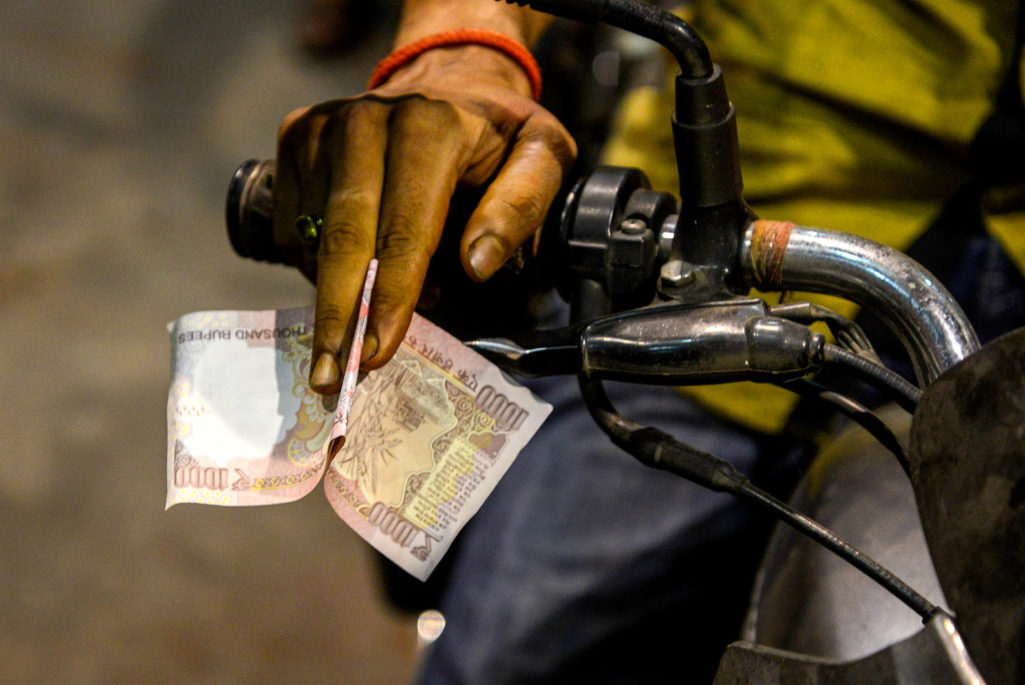 An estimated 900 million people—or more than one in four—in the Asia-Pacific region have paid a bribe in the past year to access basic services such as health care, water or education.
According to a recent report from Transparency International, based on a poll of about 22,000 respondents across 16 Asian countries, the poorest are affected the worst, with 38 percent having paid a bribe—more than the 25 percent average.
"What is clear is that public sector graft is a crime that affects men and women, young and old, and rich and poor, and must be urgently addressed in order to further social progress in the region," the report says. This is particularly true if the rapid economic development being witnessed in most countries across Asia is to bring benefits to all sections of society.
The results demonstrate that governments and lawmakers need to do much more to tackle the issue—by supporting whistleblowers and by keeping their promises to fight corruption, Transparency said.
People Speak
Two in five people across the region believed corruption increased recently, but these numbers mask significant differences in particular countries within the region—while only 14 percent of Thais thought there was an increase in corruption, three in four people in China thought corruption had increased.
Half the people in the region also felt that government efforts to fight corruption were poor. However, Indian, Thai and Indonesian nationals felt that their governments were taking concrete steps in addressing the issue, while more than 75 percent of South Korean nationals rated their government badly.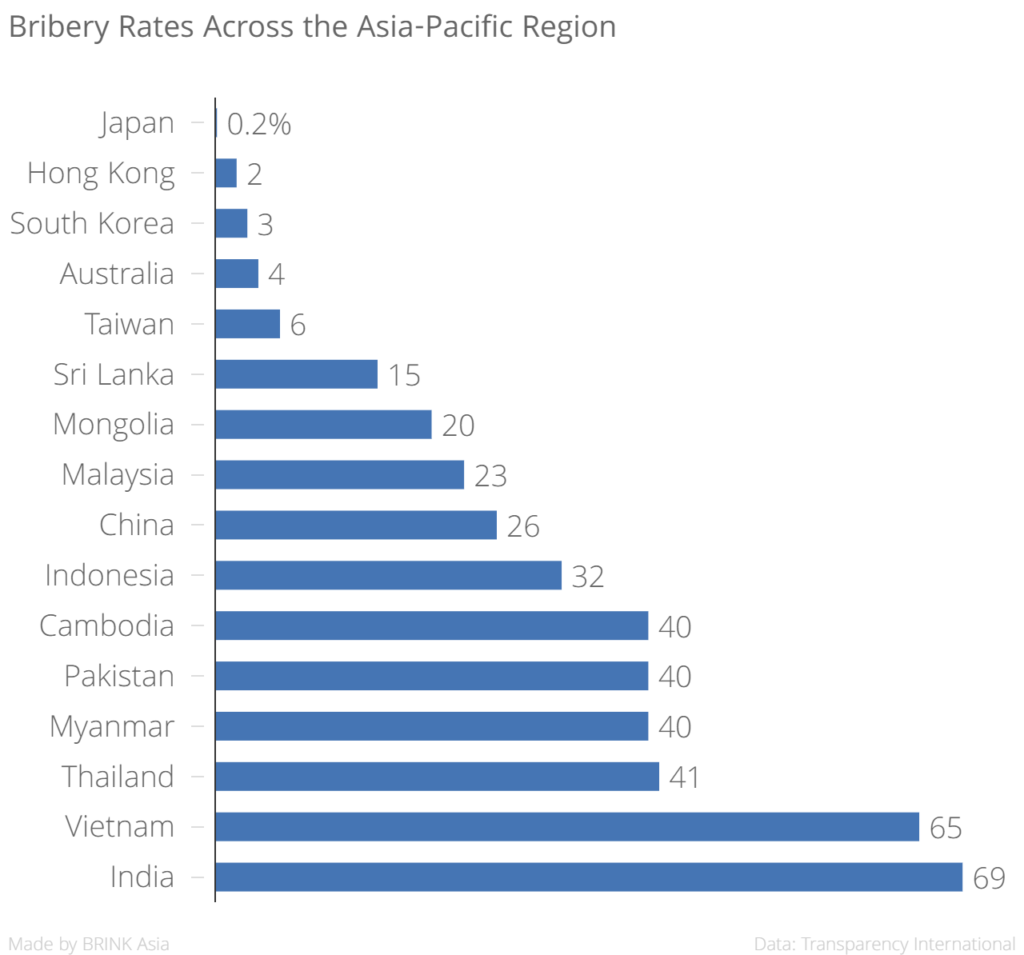 Despite the confidence Indian respondents had in their government's commitment toward combating corruption, the country had the highest bribery rate of all the countries surveyed. A whopping 69 percent of Indians who accessed public services said they had paid a bribe for them. This presents a stark contrast to Japan, where only 0.2 percent of respondents reported paying a bribe. The rate was 23 percent in Malaysia, 26 percent in China and 32 percent in Indonesia.
While respondents believed that the best way to fight corruption is to speak out by reporting instances or by refusing to pay bribes, most incidences of bribery still go unreported for fear of possible repercussions from reporting. In fact, only 7 percent of bribe payers said they had reported it to the authorities.
Exhibit: Service users who said that they had paid a bribe
The findings point to serious law and order problems across many Asian countries, particularly considering that the police topped the list of public services most often demanding a bribe. In fact, just under a third of respondents who had come into contact with a police officer in the past 12 months paid a bribe.
Addressing Corruption
"Without proper law enforcement corruption thrives. Bribery is not a small crime, it takes food off the table, it prevents education, it impedes proper healthcare and ultimately it can kill," José Ugaz, chair of Transparency International, said in a statement.  
A concerted effort is needed at all levels of government, the private sector and civil society. The report recommends developing measures to reduce corruption risks and integrating government anti-corruption targets with sustainable development goals such as hunger, poverty, education, health, gender equality and climate action.
In addition, authorities must adopt and enforce comprehensive legislation to protect whistleblowers, so that incidences of corruption can be reported without fear of consequences. Lastly, the report says that anti-corruption organizations must encourage and engage the numerous citizens who refuse to pay bribes to report corruption and that the organizations must implement outreach programs to inform and empower citizens to take action.